Former President Donald Trump "fomented" the deadly attack on the U.S. Capitol but globalism should share at least some of the blame for the January 6 insurrection, according to his former Secretary of Defense James Mattis.
Mattis made the remarks Thursday during an online event, according to Yahoo News. While speaking about international terrorism and potential foreign threats from countries including North Korea and Iran, Mattis turned his attention to "internal threats" coming from within the U.S., highlighting "the lack of unity on the consensual underpinnings of our democracy, and what we saw on Jan. 6, fomented by a sitting president."
"Globalism hasn't been altogether good in large parts of our country," Mattis said when discussing issues that may have led to the pro-Trump rioters storming the Capitol. The retired four-star general insisted that some "trade deals" had caused "second- and third-order effects inside our own country." He said that globalism resulted in making some Americans become "more inclined to listen to conspiracy theories and other things," due to them "losing hope."
Many of the Capitol rioters were carrying signs and shouting slogans that indicated they believed that the presidential election had been "stolen" from Trump, a false notion that the former president had repeatedly claimed without evidence in the months following his election loss. The Capitol breach led to the deaths of five people including a Capitol Police officer.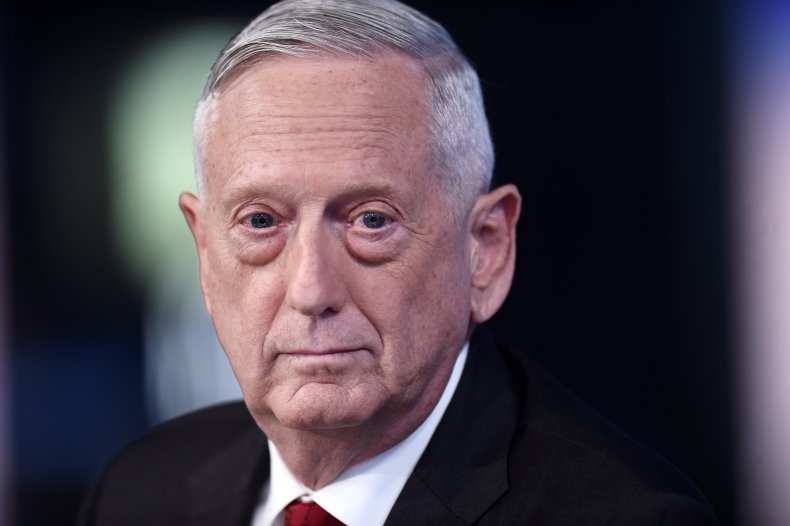 Despite the violence, recent polling indicates that most Republicans appear to be standing by the former president before he faces an unprecedented second impeachment trial for allegedly inciting the insurrection. Mattis immediately blamed Trump and predicted that the attack would eventually leave him as a "man without a country" in a statement issued within hours of the insurrection.
"Today's violent assault on our Capitol, an effort to subjugate American democracy by mob rule, was fomented by Mr. Trump," Mattis wrote. "His use of the Presidency to destroy trust in our election and to poison our respect for fellow citizens has been enabled by pseudo political leaders whose names will live in infamy as profiles in cowardice."
"Our Constitution and our Republic will overcome this stain and We the People will come together again in our never-ending effort to form a more perfect Union, while Mr. Trump will deservedly be left a man without a country," he continued.
After a career spanning more than four decades with the Marine Corps, Mattis became Trump's first Secretary of Defense in January 2017. He later became one of the former president's harshest critics after resigning from the administration following policy disputes in December 2018.
Shortly after Mattis resigned, Trump falsely claimed that he had been "essentially fired," launching an early salvo in a war of words that included the former president dubbing him the "world's most overrated general" in October 2019. Mattis responded to Trump's assessment by saying, "I earned my spurs on the battlefield, Donald Trump earned his spurs in a letter from a doctor."
Newsweek reached out to Trump's office for comment.