Jamie Foxx Impresses Fans with Dedication to Mike Tyson Movie Role
Jamie Foxx will star as Mike Tyson in a highly anticipated upcoming film—and fans are already excited about the Oscar-winning actor portrayal of the boxing legend.
The 52-year-old shared an update on the film's progress and his own impressive progress at getting into character and fans are seriously impressed.
The Django Unchained actor an appearance on Mark Birnbaum's Catching Up Instagram Live series where he said the "ball is rolling" on the project.
"Look, doing biographies is a tough thing," he said. "Sometimes it takes 20 years to get them done. But we officially got the real ball rolling. And I can't wait to show people what it is..."
Foxx also gave fans a glimpse at his new physique he's been working on to embody the former world heavyweight champion.
"Every other day, I do 60 pull-ups, we do 60 dips, we do 100 push-ups," he explained. "It's changing the body. Top half. I ain't got no calf muscles, so we're gonna have to get some prosthetics for that..."
He added: "In changing the body, we will be 216 pounds when we shoot and balloon to 225-230, which will look like 250 on-screen."
The actor then shared a "quick picture" of his new hulking physique.
On portraying the controversial figure, Foxx added: "What I'm excited about the movie is to show those moments of the different Mikes... Everybody evolves.
"Everybody comes from a good or a bad place. And I think when we lay the layers on Mike Tyson in this story, I think everybody from young and old will be able to understand this man's journey."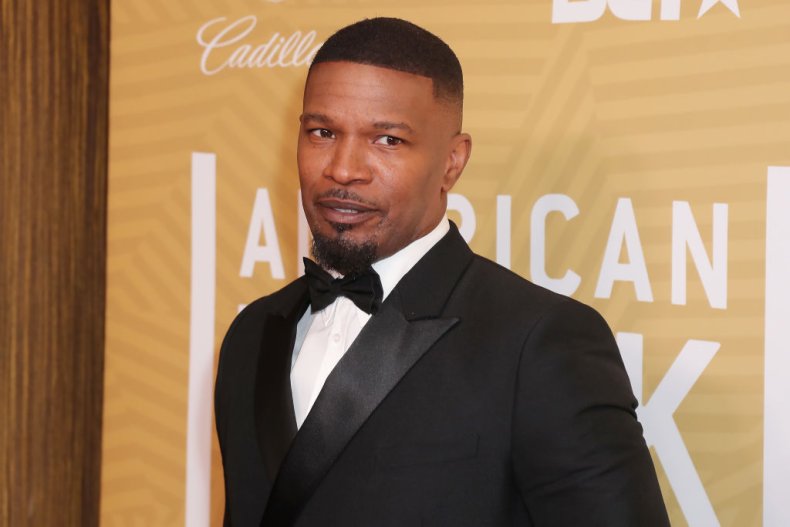 The reactions to Foxx's latest information about the movie as well as his physical preparation has gone down well on Twitter, with fans praising the actor.
One tweet, with more than 30K likes, reads: "Jamie Foxx gonna body this role fasho lisps & everything."
While another added: "I already thought he was a legend after Ray Charles but Jamie Foxx as Mike Tyson bout to be something special!"
A clip of Foxx describing the movie's opening and showing off his Tyson impression is also doing the rounds, getting fans even more geared up for what is set to be a career-defining performance.
Foxx is, of course, no stranger to a biopic having played the eponymous Ray Charles in the 2004 film, Ray.
The Tyson movie update comes following this week's announcement that Kristen Stewart has been cast as Princess Diana in the upcoming film Spencer, a biopic about the late royal.