Kristen Stewart Princess Diana Casting Makes Her an Oscar Favorite
Taking on the role of the people's princess could see Kristen Stewart greatly improve her Oscar chances.
Following yesterday's announcement that the Charlies' Angels star has been cast as Princess Diana in upcoming film Spencer, a biopic about the late royal, odds for Stewart to take home an Academy award have surged.
In fact, the 30-year-old is now among the top ten favorites to scoop the Best Actress accolade, according to bookmakers.
Oddschecker spokesperson Pete Watt told Newsweek: "This time yesterday, Kristen Stewart was nowhere near the radar of bookmakers for a Best Actress Oscar; in fact, she was not even an option on the market. However, following the announcement this morning she has now been listed with odds of +2000, which immediately puts among the top ten favorites for the award."
Veteran actress Glenn Close remains the "overwhelming favorite" however, with odds of -900, which suggests her implied probability of winning is a staggering 90 percent, compared to just 4.76 percent for Stewart.
Watts explained: "Given the fact that she's only been an option for a matter of hours, it is no surprise that Stewart has not yet attracted much attention from punters. However, there is a long way to go between now and the ceremony next April and if Stewart delivers a stellar performance in what could be a career-defining role for the American, then we can expect to see those odds tumbling before long as bettors begin to back her."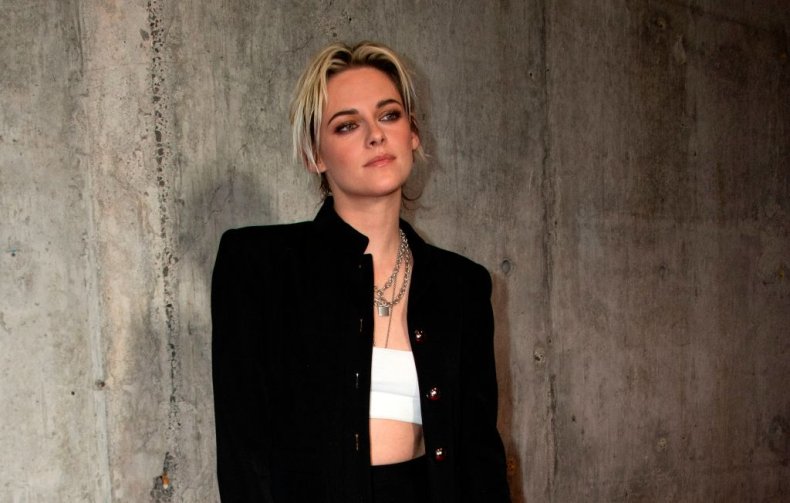 Spencer will be directed by Pablo Larraín, of Neruda fame. The Chilean filmmaker is no stranger to a strong female-led biopic, having directed the 2016 heavyweight Jackie about former first lady Jackie Onassis starring Natalie Portman in the eponymous role.
According to Deadline, the film will take place over one crucial weekend in the 90s, when Diana decides to end her marriage to Prince Charles.
Larraín described the project as a "fairy tale upside down," telling Deadline: "When someone decides not to be the queen, and says, I'd rather go and be myself, it's a big big decision, a fairy tale upside down. I've always been very surprised by that and thought it must have been very hard to do. That is the heart of the movie."
Despite the career-changing casting for Stewart, many film buffs are not too pleased with the choice.
But Larraín has urged her suitability for the role, saying: "She can be very mysterious and very fragile an ultimately very strong as well, which is what we need."
He added: "The combination of those elements made me think of her. The way she responded to the script and how she is approaching the character, it's very beautiful to see. I think she's going to do something stunning and intriguing at the same time. She is this force of nature."
Stewart is perhaps best known for playing the protagonist Bella Swan in the Twilight franchise, which was famously panned by critics and even shamelessly mocked by her co-star and ex Robert Pattinson.
However, her career has blossomed in many ways since then, with some of her performances in the likes of Certain Women and Clouds of Sils Maria, lauded by critics.
Perhaps Spencer will be the role to take her to the next level—the bookies seem to think so at least.