Jamie Lynn Spears has seemingly drawn a reaction out of her older sister Britney Spears as she continues to promote her upcoming memoir Things I Should Have Said.
The actress, singer and youngest of the Spears siblings announced her intention to release a book back in October, 2021. Since then Britney has twice suggested on her own Instagram that she also intends to release a book.
Things I Should Have Said by Jamie Lynn Spears will be out on Tuesday, January 18, 2022.
Ahead of its release, here's everything we know about the book so far.
What will be in Jamie Lynn Spears' book?
When she announced she was releasing a new book, Jamie Lynn didn't make any mention of her older sister Britney.
On October 11, 2021, 30-year-old Jamie Lynn explained that she started writing the book back in 2017 after her daughter's "life changing accident" when she crashed an ATV into a pond.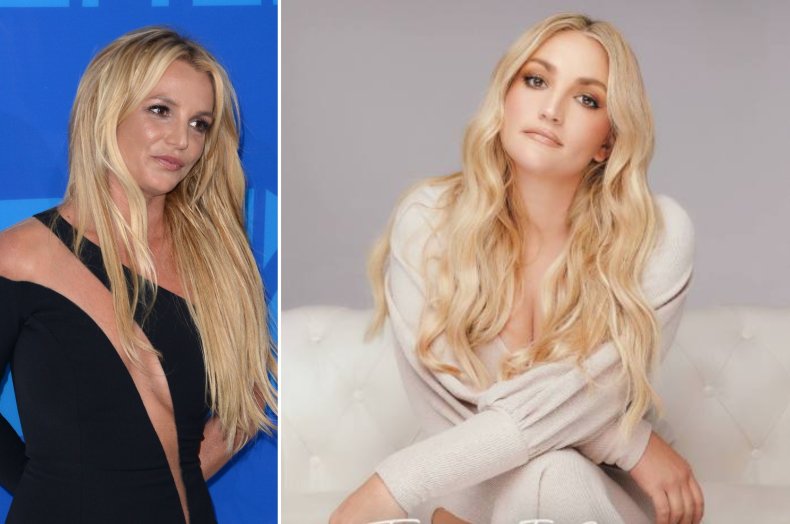 In a lengthy Instagram post, Jamie Lynn described how she still has a lot of learning to do, but she feels like finishing the book gave her closure on this "30 year long" chapter of her life.
She also promised to open up about her own mental health, her personal struggles and she mentioned breaking an unhealthy cycle in her life. Jamie Lynn also confirmed that portions of the book proceeds will go to the mental illness charity This Is My Brave. However, the organization declined the offer to be a beneficiary, telling their audience, "We hear you."
What has Britney Spears said about Jamie Lynn's book?
Britney hasn't directly commented on Jamie Lynn's upcoming book Things I Should Have Said, but she has made two very conveniently timed references to her own book.
After Jamie Lynn announced she'd be releasing her own book, Britney wrote on her Instagram, "I'm thinking of releasing a book next year but I'm having issues coming up with a title so maybe my fans could help !!!! Option #1 ... 'Sh*t, I really don't know' Option #2 ... 'I really care what people think' !!!!' What do you guys think ????"
At the time it was unclear if there really was going to be a book, but Britney seemingly doubled down on the promise when she posted an image of a typewriter on her Instagram account. The picture included the caption, "Shall I start from THE BEGINNING???"
Jamie Lynn will appear on Good Morning America on Wednesday, January 12 where she will discuss her book, but preview footage shows she will also speak about her sister, Britney.
In the brief clip, Jamie Lynn admits she loves her sister but their relationship became complicated.
A singer in her own right, Jamie Lynn was perhaps best known for her role as Zoey Brooks on the Nickelodeon show Zoey 101. She's currently got a role on the Netflix show Sweet Magnolias with Season 2 dropping soon.
Jamie Lynn Spears' book "Things I Should Have Said" will launch on Tuesday, January 18, 2022 but is available for pre-order now.