Jamie Lynn Spears has opened up about her and her children receiving death threats as the furor surrounding her sister Britney Spears' conservatorship mounts.
The actress and mother of two, 30, took to Instagram at the weekend to share her concerns that her two young daughters have been targeted by people wishing her ill for her perceived role in her sister's situation.
"Hi, I respect that everyone has the right to express themselves, but can we please stop with the death threats, especially the death threats to children – JLS," she wrote on her Instagram Stories on July 2.
Britney Spears is in the middle of a court battle with her father, Jamie Spears, to end a 13-year conservatorship that controls her personal and financial matters.
Two weeks ago, the singer shocked the world when she delivered a damning court testimony, pleading with a judge for her life back and saying her family should be prosecuted over her treatment.
In her testimony, the pop star said of her father: "The control he had over someone as powerful as me—he loved the control to hurt his own daughter 100,000%. He loved it."
The 39-year-old also said: "Ma'am, my dad and anyone involved in this conservatorship and my management who played a huge role in punishing me when I said no—ma'am, they should be in jail."
The next hearing in the case is currently scheduled for July 14.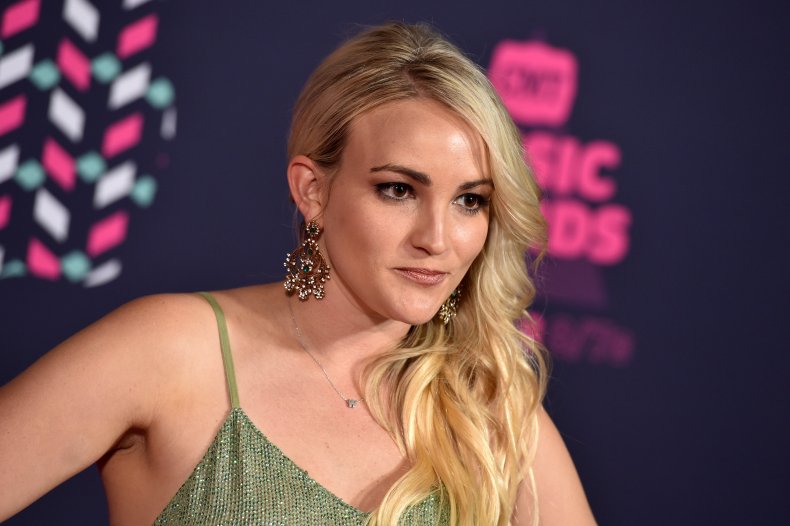 Following the testimony, Jamie Lynn Spears took to Instagram to release a video saying she was proud that her older sister "used her voice."
"If ending the conservatorship... or whatever the hell else she wants to do to be happy—I support that."
She added: "I am so proud of her for requesting new counsel like I told her to do many years ago. I'm not my family, I'm my own person. I'm speaking for myself."
Many had questioned why Jamie Lynn Spears hadn't publicly addressed the conservatorship sooner.
She explained: "The only reason I haven't [spoken out] before is because I felt like until my sister could speak for herself and say what she felt she needed to say publicly, it wasn't my place, and it wasn't the right thing to do.
"But now that she's very clearly spoken... I feel like I can follow her lead and say what I feel I need to say.
"I've made a very conscious choice in my life to only participate in her life as her sister," she added.
"Maybe I didn't support her the way the public would like me to, with a hashtag on a public platform. But I can assure you I have supported my sister long before there was a hashtag. And, I'll support her long after."
On Friday, investigative journalist Ronan Farrow published an investigation into Britney Spears' conservatorship for the New Yorker.
The piece reports that Jamie Lynn Spears is the only member of Britney Spears' immediate family that is not on the singer's payroll.
"Jamie [Spears, her father], Lynne [Spears, her mother], and Spears' brother, Bryan, have all spent years on Spears's payroll, and, as friends who spoke with her [in 2008] recalled, she was increasingly resentful of their efforts to influence her," the exposé said.