Jamie Spears' Request to Unseal Britney's Medical Records Labeled 'Offensive'
Britney Spears' lawyer has condemned the singer's father over a request to unseal the pop star's medical records.
Jamie Spears has been locked in a legal battle with the singer over the payment of lawyers' fees since the termination of the 13-year conservatorship late last year.
A heated hearing took place in a Los Angeles courtroom on Wednesday, with Jamie Spears' lawyer, Alex Weingarten, asking Superior Court Judge Brenda Penny for the "Toxic" singer's medical records to be made public.
That followed claims by the star's legal team that her bedroom had been wiretapped, as they accused her father of financial mismanagement and violative surveillance.
Britney Spears' lawyer, Mathew Rosengart, said that former FBI agent Sherine Ebadi concluded that a "secret recording device" was placed in the singer's bedroom by an employee at Black Box Security.
Variety reported that Weingarten had accused Rosengart of fabricating those claims, which prompted the latter to call his opponent a "liar" in court.
Rosengart told Judge Penny: "He should be admonished. He has attacked me. He has attacked this court. And it is intolerable."
Weingarten then told Judge Penny: "The problem is we are fighting with our hands behind our back" and said that Spears and her attorneys are using social media to drive public sympathy.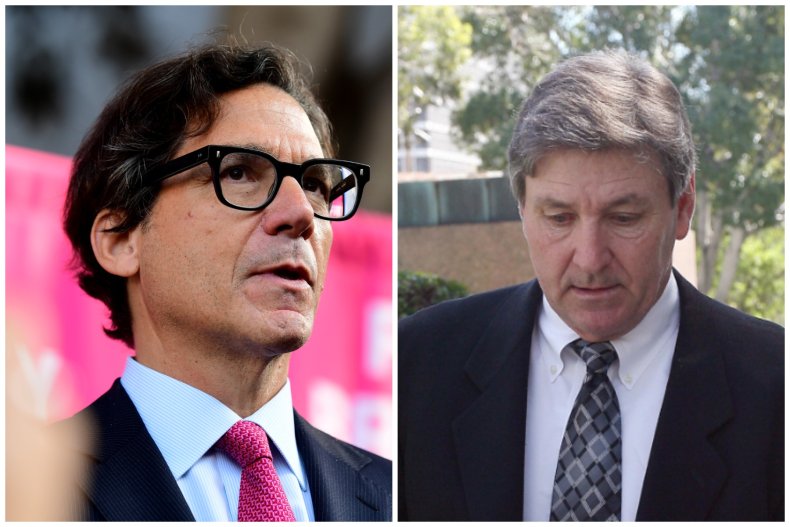 Weingarten then requested to unseal records from the entire case—including the singer's medical records—so that people can hear the "truth," adding that the "public has the right to know."
Weingarten then asked Judge Penny to schedule a date to file a motion to unseal all records associated with Britney Spears' conservatorship case.
A date hasn't been set.
Rosengart shot back to say that such a request is "disgraceful."
"We don't think a father who loves his daughter would file to unseal her medical records," Rosengart said to the judge, adding that requesting to unseal his client's medical records is "offensive" and "highly inappropriate."
Also in Wednesday's hearing, the judge ruled that Britney Spears will get full control of her finances and that she isn't required to pay her father's legal fees.
Weingarten told the courtroom that the singer was "irresponsible with her money" and said: "Let's remember why this conservatorship existed."
This was met with criticism from Rosengart, who declared that "the conservatorship is over."
Jamie Spears was suspended from the conservatorship in September, before it was officially dissolved in November, and he has been accused of conservatorship abuse by his daughter.
Her father has insisted that he acted in the best interests of his daughter, who was placed under the conservatorship amid concerns over her mental health.