Jan. 6 Rioter Sentenced to Probation Through 2024 to Avoid 'Falling for False Gods'
A judge purposefully sentenced a Capitol rioter who "sincerely" believed former President Donald Trump's claims about the presidential election to a probation sentence that would last through the 2024 election to try to prevent the defendant from "falling for false gods."
Jacob Wiedrich, 24, entered the Capitol on January 6, shouted at law enforcement and called for the mob to "charge" the Capitol building. He pleaded guilty to one of the four charges he faced and prosecutors pushed for three months incarceration but Judge Thomas Hogan opted for probation, citing it as a possible greater deterrent than a short jail sentence.
Hogan sentenced Wiedrich to three years probation on Wednesday, a period of time that will last through the 2024 presidential election. He said the goal was to help Wiedrich from "falling for false gods" during the presidential election, CBS News' Scott MacFarlane said on Twitter.
Wiedrich traveled from Utah to Washington, D.C., and was at the Capitol on January 6 because he supported Trump and "sincerely believed" what the former president told him, according to court records obtained by Newsweek.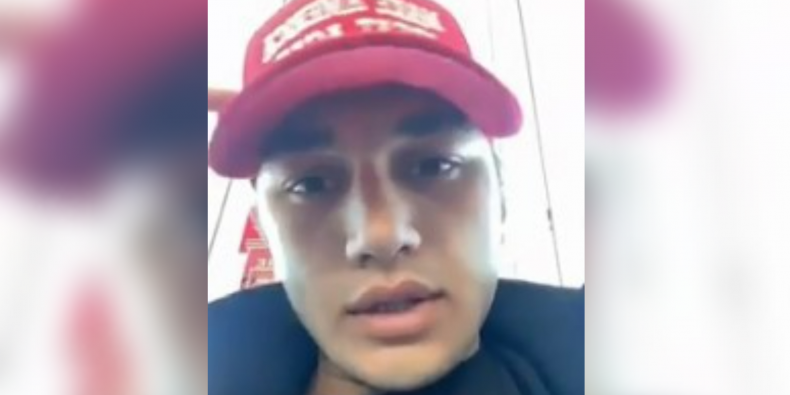 In asking the judge for two years probation, his attorney, Maria Jacob, argued Wiedrich marched to the Capitol building at the behest of Trump and several Republican leaders. By the time he arrived, his attorney said the crowd "already stormed" the building, giving him confidence that he was not alone in following what Trump encouraged them to do.
Prosecutors, however, argued that Wiedrich encouraged the crowd to take over the Capitol building, yelling "charge" as he approached the entrance and was one of the first inside the building.
"We ride for Trump, we die for Trump," Wiedrich said in videos he recorded at the Capitol. "We're not giving up! ...This is our house!"
Wiedrich spent 20 minutes in the Capitol before leaving with a stolen American flag, according to court documents. Law enforcement recovered the flag in his room during an execution of a search warrant.
Hogan agreed with prosecutors that a sentence needed to impart on Wiedrich the "seriousness" of his offense, but acknowledged that he seemed to have a "lot of potential." Since the riot, Wiedrich made "real steps to maintain independence" by getting a job and his own apartment, accomplishments that will be "compromised" if he had to serve jail time, according to his attorney.
Prosecutors have urged judges to impose sentences that involve jail time because of the need to deter future behavior. In court documents, prosecutors said Wiedrich "celebrating" the violence at the Capitol and telling the FBI in an interview that he was "proud" of his participation showed a need for a specific kind of deterrence.
Wiedrich told the judge that he still is "passionate about politics" but will handle it differently in the future, according to MacFarlane.
Newsweek reached out to Wiedrich's attorney for comment on the sentencing, but she declined to comment.