Limited Edition 'Jane Eyre' Manuscript Published for the First Time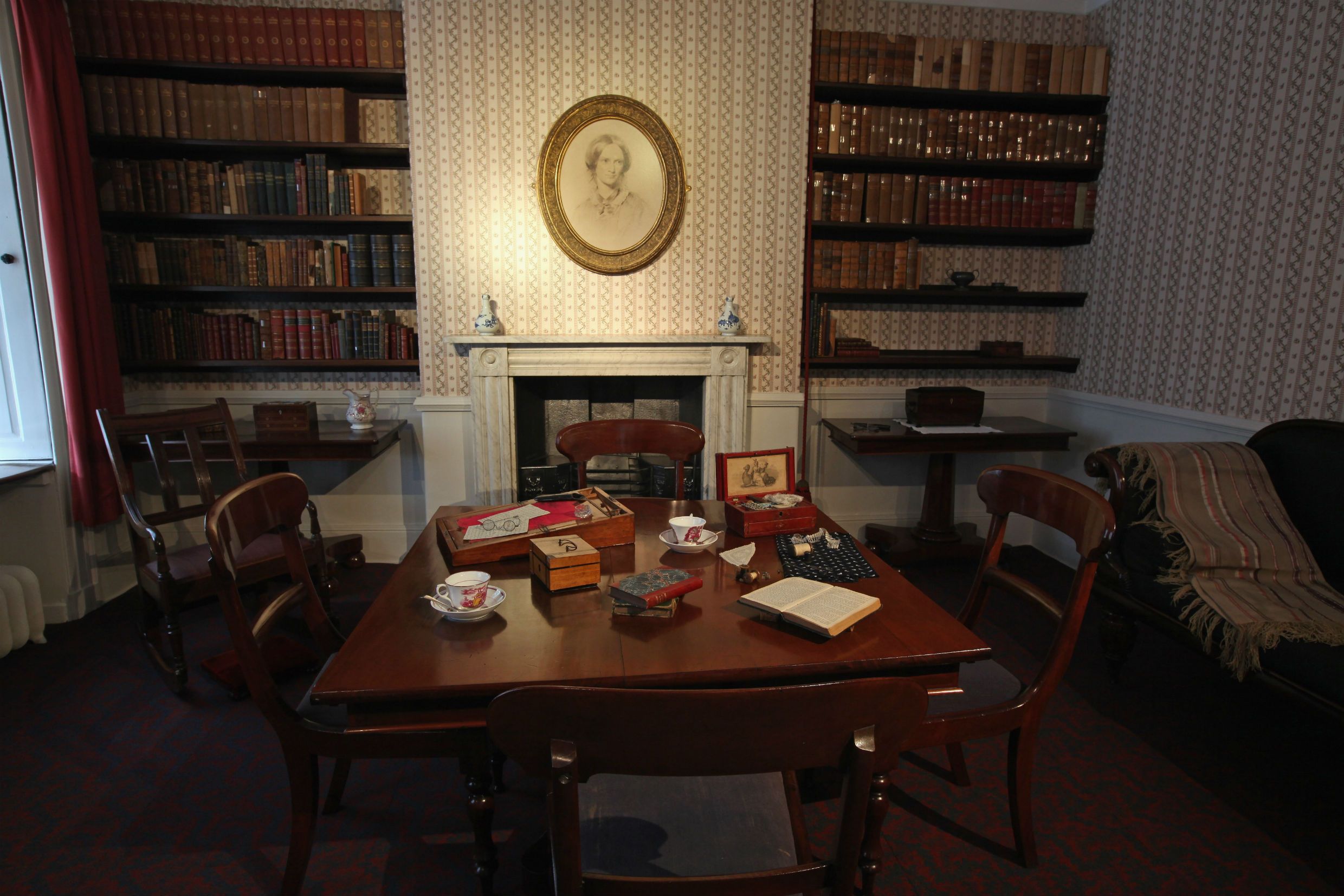 Every reader wonders what their favorite author was thinking as they wrote pages that would eventually become classics—but for the most part, one could only imagine the processes behind most works of literature. That is until Jessica Nelson and Nicolas Tretiakow founded Éditions des Saints-Pères, a French publishing house specializing in the publication of restored manuscripts that belonged to key figures in French literary history, including Charles Baudelaire and Marcel Proust.
After launching in 2012 successfully in France, the company is now targeting the U.K. with a limited edition of the never-before-published manuscript of Charlotte Brontë's Jane Eyre.
Nelson and Tretiakow first had the idea while marveling at original manuscripts in the exhibition Brouillons d'Ecrivains (Author's Drafts) in Paris. The pair wondered what it would be like to reproduce these acclaimed pieces of literature as books. And that's what they set out to do, starting with Hygiene and the Assassin by French author Amelie Nothomb. They soon turned to classical works, from Victor Hugo's Notre-Dame de Paris to Mozart's Don Giovanni and even the first manuscript of the French national anthem, La Marseillaise, by Claude Joseph Rouget de Lisle.
Nelson sometimes unearths the manuscripts from archives or obscure antiques shops. "We are guided by our own passions. We have manuscripts we really want to publish, but we try to be as diverse as possible when it comes to actually selecting one to work on. Each book we publish brings its own anecdotes and adventures," she says.
Now ready to take Britain by storm is Brontë's manuscript of Jane Eyre , which offers rare insight into the author's world. Brontë's prose is clear, with only occasional modifications. She sometimes strikes out words, proposes others, circles a sentence she doesn't like and replaces it with another carefully crafted option. Nelson explains that at the time Brontë wrote Jane Eyre, her earlier work, The Professor , had been turned down by several publishers. "One can imagine that's why she took extra care in her choice of words and style. It is probably the last draft before publication; you can see how much of a perfectionist she was."
The book itself has the quality of a work of art. "The ink, the paper, the cover, the fact that they are all crafted by hand in limited editions makes the experience all the more intimate," says Nelson. It takes a certain set of skills to produce Éditions des Saints-Pères books and so the publisher works with a company who specializes in restoring old films—such as Jean Cocteau's 1946 movie La Belle et la Bête (Beauty and the Beast)—who have experience handling delicate materials.
Jane Eyre won't be the last English-language publication from Éditions des Saints-Pères. The company has several projects in the works, although Nelson prefers not to disclose the details. One can only hope for a Conan Doyle manuscript or a Shakespeare draft to become available to the public.
The manuscript of Jane Eyre by Charlotte Brontë is published by Éditions des Saints-Pères on December 2.