'Dragon Ball FighterZ' Janemba DLC Leaked by Xbox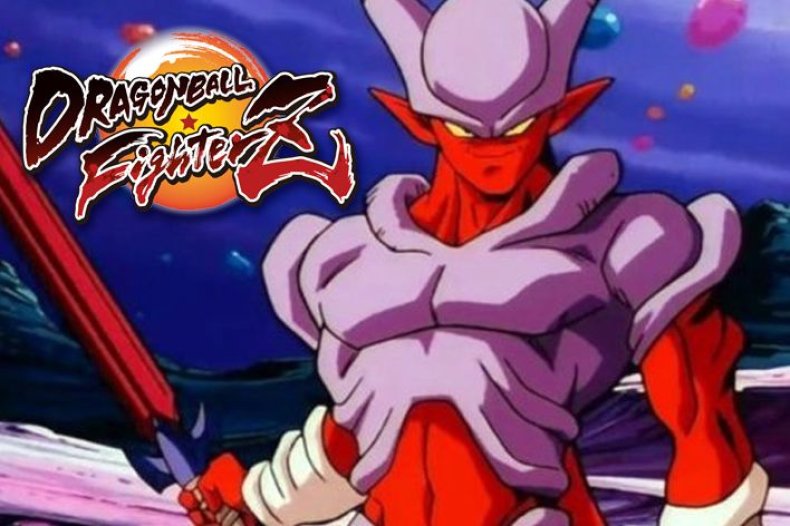 There's still one unannounced DLC fighter for Dragon Ball FighterZ, but the weekly Xbox news webseries seems to have revealed Janemba will be the final Season 2 character.
During the latest episode of This Week on Xbox - Microsoft's web series that runs down news and updates for current and upcoming games on the console - host Major Nelson spoke about the release of the Goku (GT) DLC for Dragon Ball FighterZ and may have mistakenly revealed Janemba.
Nelson says, "To celebrate, today you can get GT Goku and Janemba skins for Dragon Ball FighterZ." You can watch the latest episode of This Week on Xbox below with the Janemba mention around the 3:20 mark.
According to fighting game site Event Hubs, Xbox later confirmed Janemba in now-deleted tweets responding to fans. One responded to a question asking, "So Janemba confirmed?" with a simple "confirmed."
Another tweet corrected another follower by saying, "Apparently Xbox just announced Janemba for Dragon Ball FighterZ [fixed that for you]."
Janemba is the villain of the movie Fusion Reborn, which saw the debut of Gogeta. This film, like others in the franchise prior to Battle of Gods, are not considered canon.
Goku (GT) was the latest DLC for Dragon Ball FighterZ, with Gogeta and Broly from the recently-released Dragon Ball Super: Broly film still to come to the game. Janemba would round out the Season 2 FighterZ Pass that started with the release of Jiren and Videl.
E3 is about a month away, so the official Janemba reveal for Dragon Ball FighterZ is likely to come then. Xbox's E3 2019 briefing will take place Sunday, June 9 at 4 p.m. EDT and the first Janemba gameplay can appear during the stream.
We'll be sure to update as soon as we learn more.
Dragon Ball FighterZ is available now for PS4, Xbox One, PC and Nintendo Switch.
What do you think of Janemba joining Dragon Ball FighterZ? Let us know in the comments section below.