Maryland Rep. Jamie Raskin has vowed not to let American democracy "go down the tubes," as he reflected on the sudden death of his son.
The Democratic congressman is serving on the House panel investigating the deadly January 6 riot at the U.S. Capitol, which erupted as lawmakers were in the middle of certifying Joe Biden's electoral victory over Donald Trump.
Raskin argued against Trump's baseless claims of election fraud during the proceedings. But a day before, he had buried his 25-year-old son, Tommy, who took his own life days earlier after struggling with mental health issues.
During his remarks, Raskin thanked "all my dear, beloved colleagues for all your love and tenderness, which my family will never forget."
He was "absolutely overcome" by the lengthy standing ovation he received, Raskin told CBS Sunday Morning.
"For a second, a split-second, I thought, maybe, because of Tommy, the two sides aren't gonna fight tonight," he added. "But, that was a bit of a fantasy."
Minutes later, rioters stormed the Capitol.
Raskin told CBS correspondent Rita Braver that he "didn't feel any fear" the entire time, something he attributed to the grief he was experiencing over the loss of his son, who he described as "pure magic."
"The very worst thing that has ever happened me has already happened," he added. "And then I felt, Rita, like Tommy was in my chest. I felt him by my heart. He was giving me strength."
Raskin, a former constitutional law professor, later helped draft articles of impeachment against Trump and also led the impeachment prosecution in the Senate.
The Democratic-run House of Representatives voted to impeach Trump for a historic second time on a charge of incitement of insurrection, but the former president was acquitted by the Republican-led Senate.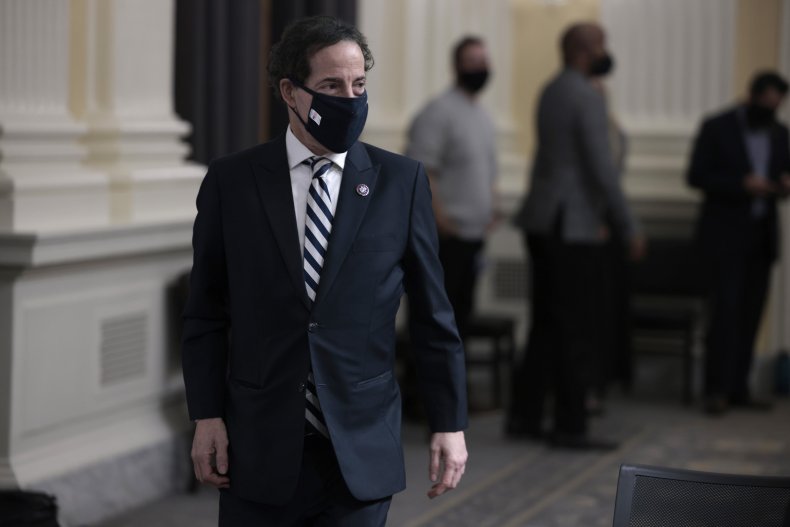 In his role on the committee investigating the January 6 riot, Raskin said he is determined to uncover what happened
"Given your own personal tragedy, why do you stay in the fight?" Braver asked him.
"Look, I've already lost my son, the thing most precious to me," he replied. "But I'm not gonna see American democracy go down the tubes. We are in the fight of our lives to defend American democracy."
Raskin reflects on the Capitol riot and his son's suicide after a struggle with his mental health in his new memoir, Unthinkable: Trauma, Truth, and the Trials of American Democracy. It will be published on Monday.
If you have thoughts of suicide, confidential help is available for free at the National Suicide Prevention Lifeline. Call 1-800-273-8255. The line is available 24 hours every day.