Japan Creates Ministry To Enhance Relations With Russia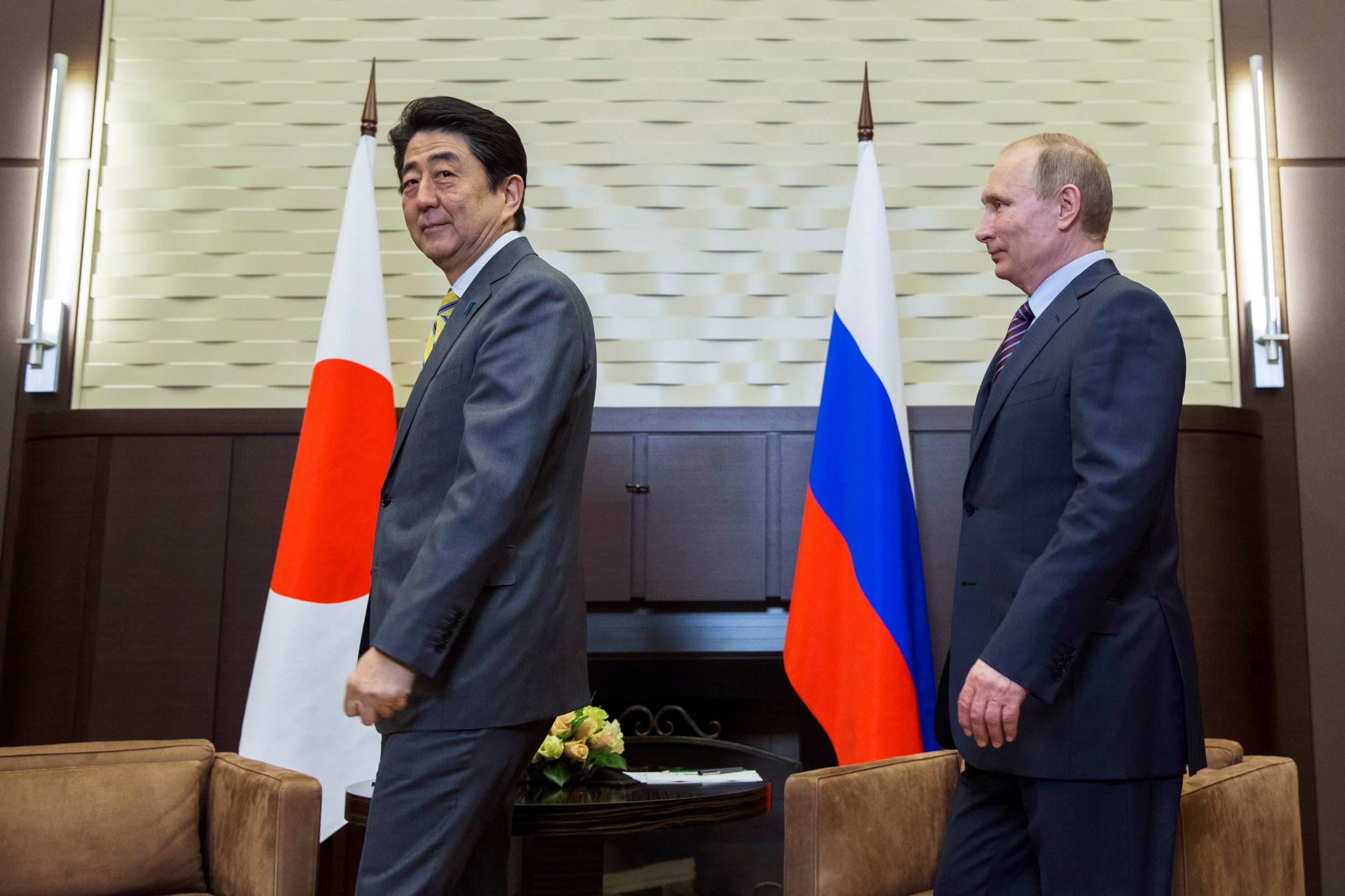 Japan has created a ministry in charge of promoting relations with Russia, to pursue stronger trade and negotiate a 70-year-old diplomatic snag between the two countries, Japanese public broadcaster NHK reports.
Japan's Chief Cabinet Secretary Yoshihide Suga unveiled Tokyo's plans to set up the new ministerial position Thursday, though the portfolio will be added to the Economic, Trade and Industry Minister Hiroshige Seko, who will retain his current position as well.
The announcement comes as Russian President Vladimir Putin has arrived in Russia's far eastern port of Vladivostok, where he will meet with Japanese Prime Minister Shinzo Abe Friday.
The two met for the 13th time in three years last May to discuss new plans for trade and it was during the drafting of those plans that Seko played a key role in dealing with the Russian delegation.
While Russia has long sought to strengthen its trade with Asia, both Japan and Russia are wary of China's influence on the Asia Pacific region.
What is more, Russia and Japan are still to sign a formal peace deal since the end of World War II, largely due to a territorial dispute in the so-called Kuril Islands.
Four territories, known as the Southern Kuril Islands, off the coast of Russia's Sakhalin region have been under Moscow's control since 1949, after Japanese communities were deported off them.
Japan has strongly protested Russia's rearming of Sakhalin and waters around the Kuril Island chain.