Japanese PM Shinzo Abe Declares 'Great Confidence' in Donald Trump After Meeting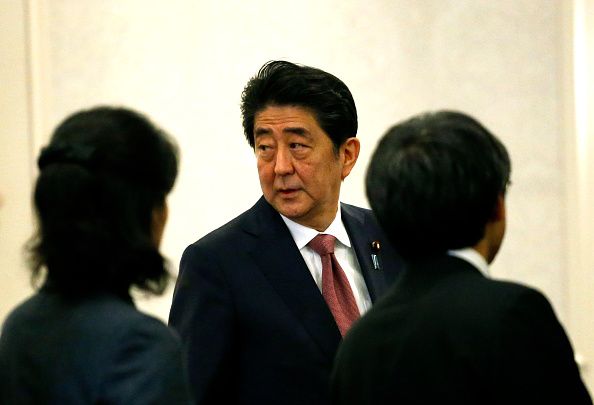 Japanese Prime Minister Shinzo Abe said Thursday that he has "great confidence" in U.S. President-elect Donald Trump after a meeting between the two at Trump Tower in New York on Thursday.
Neither side revealed details of the 90-minute meeting, but it has been reported that Trump's daughter Ivanka Trump, her husband and Trump's son-in-law Jared Kushner, and General Michael Flynn, expected to be announced as Trump's national security adviser, were all in attendance.
Abe said he believed that he can develop a relationship built on trust with Trump.
"We were able to have a very candid talk over a substantial amount of time, and in a very warm atmosphere," Abe told reporters at the Midtown Manhattan tower.
"I will not go into details or specifics about today's discussions with President-elect Trump, but I do believe that without confidence between the two nations, our alliance would never function in the future."
Abe thanked Trump for making time to meet with him as he seeks to form his cabinet after his November 8 election victory over Hillary Clinton. It was Trump's first meeting with a world leader since his victory.
It was reportedly arranged as Abe was passing through New York to travel to a trade summit in Peru.
"Despite his extremely busy schedule, because of decisions to be made vis-a-vis appointments or other related business, he was kind enough to receive me," Abe said. "I renewed my conviction that together with Mr. Trump I will be able to establish a relationship of trust."
On the campaign trail, Trump said that Japan, one of Washington's closest allies, should contribute more for U.S. backing on security matters, including the presence of American troops in the country, as well as possibly developing its own nuclear weapons to counter the North Korean threat.
Trump also said that he would nix the Trans-Pacific Partnership trade deal, which Abe backs and the Japanese parliament has approved. While there are differences in policy view and deeper talks on wider issues to come, Tokyo will be content that Abe's first meeting with Trump was largely defined by niceties between the two leaders.