Japan Prepares for a North Korea War With Emergency Drills, Phone Alerts and Evacuation Training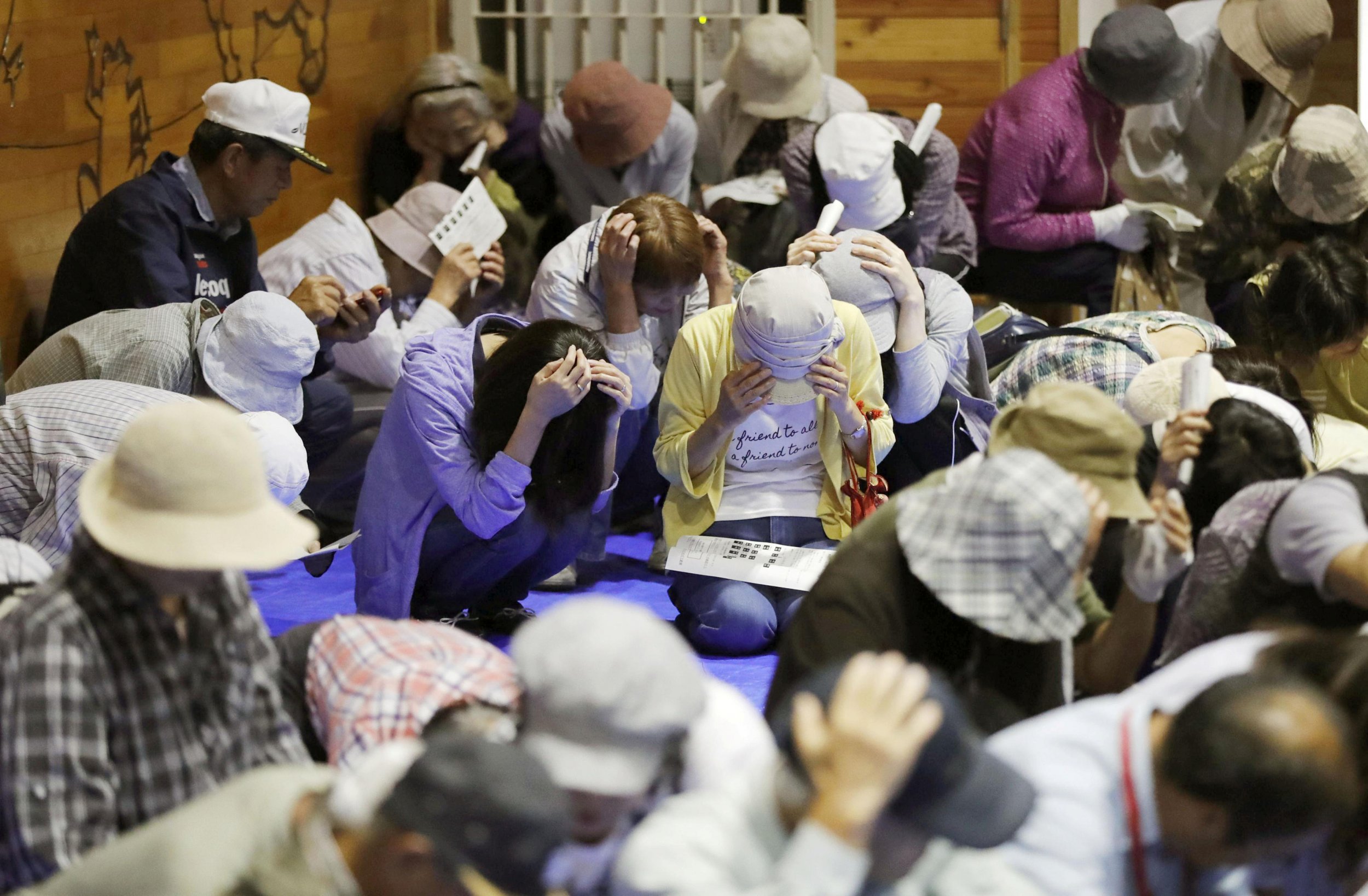 The city of Fukuoka in western Japan on Friday conducted a drill to prepare for another possible North Korean ballistic missile launch, two days after the Pyongyang conducted a test that alarmed surrounding countries and the U.S.
"A missile was reportedly fired. Please stay inside your building or evacuate to the basement," stated a warning from the satellite-based J-Alert system that appeared on cell phones in the morning, according to The Japan Times.
The warnings caused Kyushu Railway Co. trains to make emergency stops and halted the local subway system as well as 30 Nishi-Nippon Railroad Co. trains. Vehicles suspended at the Akasaka Subway station resumed operations after a few minutes.
Evacuations also took place as part of the drill. About 50 people at Tenjin Chuo Park in the center of the city moved underground. Residents received a second alert five minutes later informing them that a missile had flown over the country.
Eiko Saeki, a business owner at the station, told The Japan Times she felt "prepared" after the drill.
Civic groups have asked the government to refrain from such drills because they incite fear. Fukuoka, with 1.57 million residents, conducted a similar J-Alert drill in October and is the first government ordinance-designated city to do so.
Before the missile launch earlier this week, North Korea had refrained from firing tests for two months, giving some hope that Pyongyang was backing off from its stated intentions to continue its nuclear weapons program. Leader Kim Jong Un clearly has not changed his mind.
North Korea fired missiles over Japan's northernmost island of Hokkaido on September 15 and August 29, prompting officials there to distribute survival guides designed in manga comics to grab residents' attention.
"Cover your head," one strip in the manga by Japanese artist Manabu Yamamoto stated.
After its latest missile test, the North Korean government said in a statement that it had "finally realized the great historic cause of completing the state nuclear force."
Pyongyang added that its efforts are designed to "defend the sovereignty and territorial integrity of the country from the U.S. imperialists' nuclear blackmail policy," and that it would "not pose any threat to any country and region as long as the interests of the DPRK are not infringed upon.
"The DPRK will make every possible effort to serve the noble purpose of defending peace and stability of the world," the statement read.