Japan Will Not Compromise on Territory Dispute With Vladimir Putin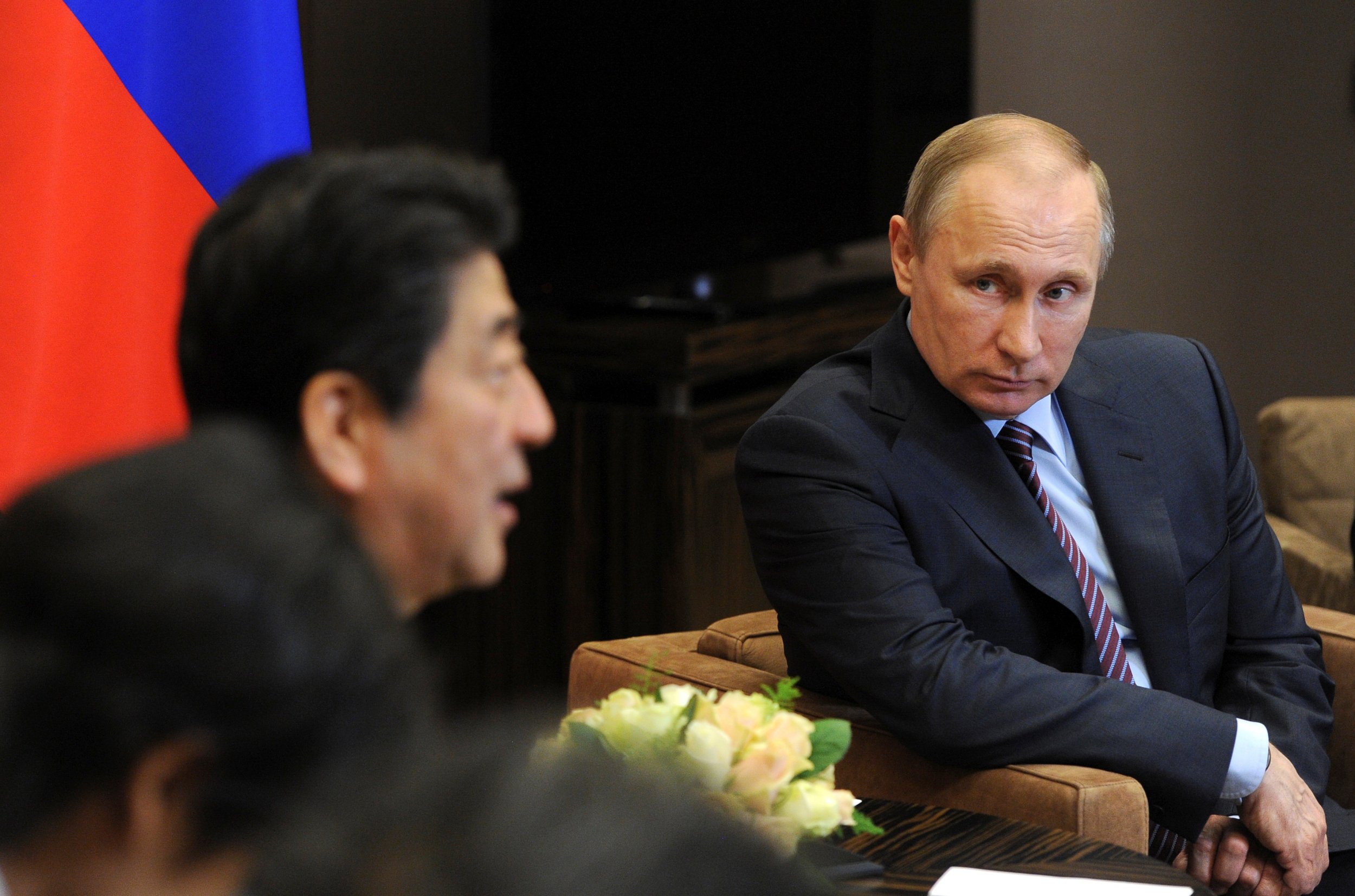 Japanese Prime Minister Shinzo Abe has ruled out compromising in its territorial dispute with Russia, ahead of a meeting with President Vladimir Putin.
Abe will meet Putin next month for the 15th time as the two seek to resolve a long-standing issue that has resulted in Tokyo and Moscow still having no formal peace treaty since the end of World War II.
One of the biggest stumbling blocks in the two countries' way has been the issue of the southern Kuril islands, which both countries lay claim to. In Japan the islets are known as the Northern Territories.
Speaking on national television, Abe denied that he sought some compromise with Putin, noting that Japan wanted all four of the disputed islands to return to its control, Japan Today reports.
"Resolving (the territorial issue) is the right decision for the future of both Japan and Russia," Abe said.
Japan set up a ministerial position in dealing with Russia specifically, last month as the Abe government continues to pursue an official peace deal.
Russia has shown few signs of compromising, however, as its armed forces began a reinforcement of its far eastern Sakhalin region earlier this summer, which is orbited by the Kuril islets.