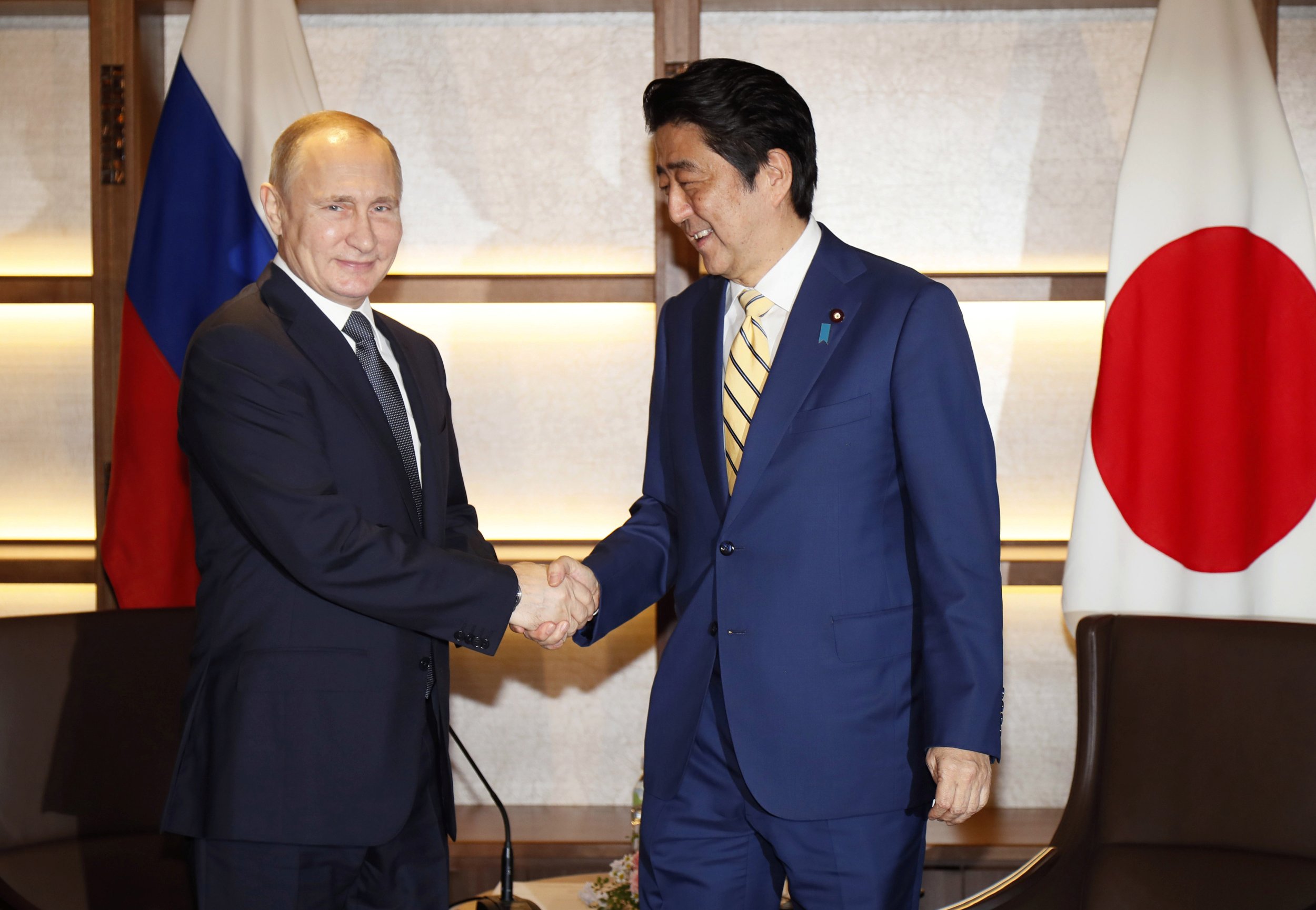 Japanese Prime Minister Shinzo Abe will seek Russian President Vladimir Putin's support on North Korea during talks in Moscow, Japan's public broadcaster NHK reports.
"I want to have a candid discussion with President Putin on the imminent situations in North Korea, Syria and other areas," Abe told journalists on Thursday as he boarded a plane to Russia. "I hope our two nations will cooperate to tackle these issues."
Despite being a committed U.S. ally, Abe holds regular meetings with Putin, often over the ongoing dispute over ownership of a chain of small islands off Japan's northern coast and Russia's southeastern. The South Kuril islands — or the Northern Territories as they are called in Japan — have been under Russia's control since the end of World War II. The dispute has prevented Japan and Russia from signing a peace accord for the last 60 years.
But North Korea's standoff with South Korea and the U.S. over its nuclear missile program will also be discussed during talks in Moscow. Russia — which has extended only lukewarm support for North Korea since the collapse of the Soviet Union — has pledged to strengthen cooperation with the regime.
In March, Japan and Russia's foreign and defense ministers met for talks over the South Kuril islands but also appeared to reach consensus on North Korea. The four ministers pledged to urge North Korea to refrain from future provocations.
Russia is not formally an ally of either North Korea or South Korea but as one of only three countries with which North Korea shares a land border, it traditionally plays a role in diplomatic talks that have also included the U.S. and China. Russia has also reportedly permitted a Russian -owned ferry to link North Ko rea's Rajin w ith the port of Vladivostok.