White House senior adviser Jared Kushner, whose father spent more than a year in a federal lockup, on Thursday will present his father-in-law, President Donald Trump, with a plan for prison reform after months of work on the issue.
Kushner has been hosting meetings with former inmates, faith leaders, members of Congress and prison experts for the project as part of his Office of American Innovation, spokesman Josh Raffel told Newsweek. News of the presentation was first reported by Axios, which said Kushner and his wife, Ivanka Trump, recently hosted Senators Dick Durbin (D-Ill.), Amy Klobuchar (D-Minn.), Mike Lee (R-Utah) and Sheldon Whitehouse (D-R.I.) for a dinner discussion at their home.
Thursday's meeting, which U.S. Attorney General Jeff Sessions is also expected to attend, will address strategies to "equip nonviolent prisoners with the skills and opportunities needed for an honest second chance to correct their course in life and return to society as productive, law-abiding citizens," according to the White House.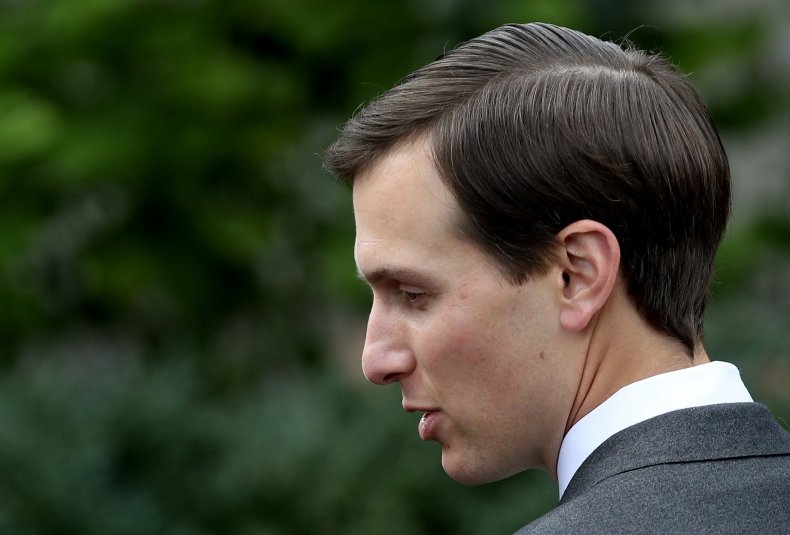 One of the ideas Kushner has explored is enlisting businesses and religious groups to act as mentors for released prisoners, The Marshall Project reported in November. But there are few other details as to what Kushner will suggest.
During one of his meetings, someone had suggested directing money usually used to pay to transition prisoners to halfway houses elsewhere. Kushner reportedly objected, saying, "No we're not in this to save money, we're in this because of human beings involved," according to the Marshall Project.
Kushner has apparently taken a special interest in the issue because his father, Charles Kushner, served 14 months in an Alabama prison after then-U.S. Attorney Chris Christie prosecuted him for illegal campaign contributions, tax evasion and witness tampering in 2005. The elder Kushner served the rest of his two-year sentence in a halfway house in Newark, New Jersey.
Prison reform has emerged as a bipartisan issue, and the White House has said it sees this as a strategy to help reduce crime and save taxpayer dollars. Earlier this month, a bipartisan group of senators resurrected the Sentencing Reform and Corrections Act, which would give judges more authority to reduce mandatory minimum sentences for select crimes and require the Federal Bureau of Prisons to spend more money on programs that would reduce repeat offenders. An earlier version of the bill was killed by Senate Majority Leader Mitch McConnell during the 2016 campaign after it was seen as conflicting with GOP promises to get tough on crime.
That rhetoric has been echoed by Sessions, who has instructed federal prosecutors to seek maximum sentencing, raising speculation that Kushner's success on prison reform will be another test of the sway Trump's son-in-law holds in the White House.