The founder of Kushner Cos., Charles Kushner, has written an impassioned defense of his son Jared Kushner, backing his business expertise and insisting that he had no conflicts of interest with his role as senior White House adviser.
The op-ed in The Washington Post comes as Jared Kushner—the son-in-law of President Donald Trump, whom he advises on Middle East policy—faces scrutiny from congressional investigations. Axios reported that House Democrats are considering probing a cash infusion that the flagship New York City building of Kushner Cos., located at 666 Fifth Avenue, received in the summer of 2018, while it was revealed in February that the president ordered officials to grant Jared Kushner a top-secret security clearance.
Charles Kushner wrote in the Post that the media has made false claims about financial setbacks his operation has gone through and that his son had been unfairly blamed.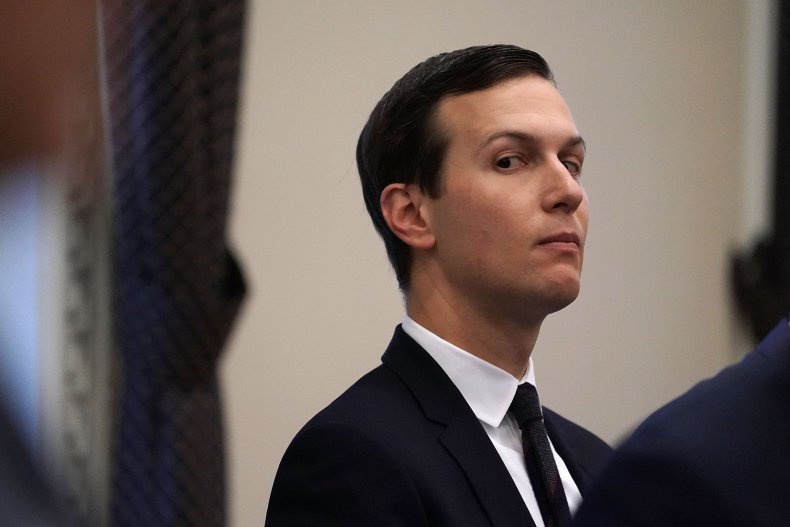 He denied that Kushner Cos. was brought to the brink of financial collapse by a deal at 666 Fifth Avenue, which was purchased for $1.8 billion. He argued that even though the Lehman Brothers collapse in 2008 caused a slump in New York office rentals, the deal was "was not a financial loser," because losses were offset by selling half of the building's retail component, as well as completing a $1.3 billion land lease.
"Critics of our 666 Fifth Ave. purchase often focus their attacks on my son Jared Kushner, who became chief executive in 2008. That criticism is also baseless," he wrote, pointing out that before he quit, his son led property acquisitions worth more than $5 billion.
The exact reasons why Jared Kushner struggled to receive security clearance are not known, but officials had questioned ties between him, Kushner Cos. and foreign investors and governments. In the op-ed, Charles Kushner described the efforts his son took to avoid any conflicts of interest when he joined the White House, divesting from more than 80 partnerships "at a substantial financial sacrifice."
"Jared's service to the country has brought unprecedented scrutiny of the Kushner Companies from the media and government investigators. We are happy to assist with all inquiries, but I must note that we are already voluntarily adhering to the strictest standards to avoid even the appearance of conflicts," Charles Kushner wrote.
"As a result," he continued, "we have passed up many business opportunities that we normally would have pursued. That might not be as alluring as some of the crazy stuff I read about my family and our business. But it happens to be the truth."
A book about Jared Kushner and his wife, Ivanka Trump, published this week claims the president wanted to fire the couple from their roles but "couldn't pull the trigger." Vicky Ward, a journalist and the author of Kushner, Inc., told CNN that the president knew they "were a liability to him."
"He hated the negative press they garnered, particularly over Jared's inability to fill out his security clearance forms. He also really hated it when they got all the negative press about using private email servers," Ward told CNN's New Day program Wednesday.