Jared Kushner Has Been 'Spooked' and Chance to Interview Him on Trump Tower Meeting Is 'Shot,' Judiciary Chair Says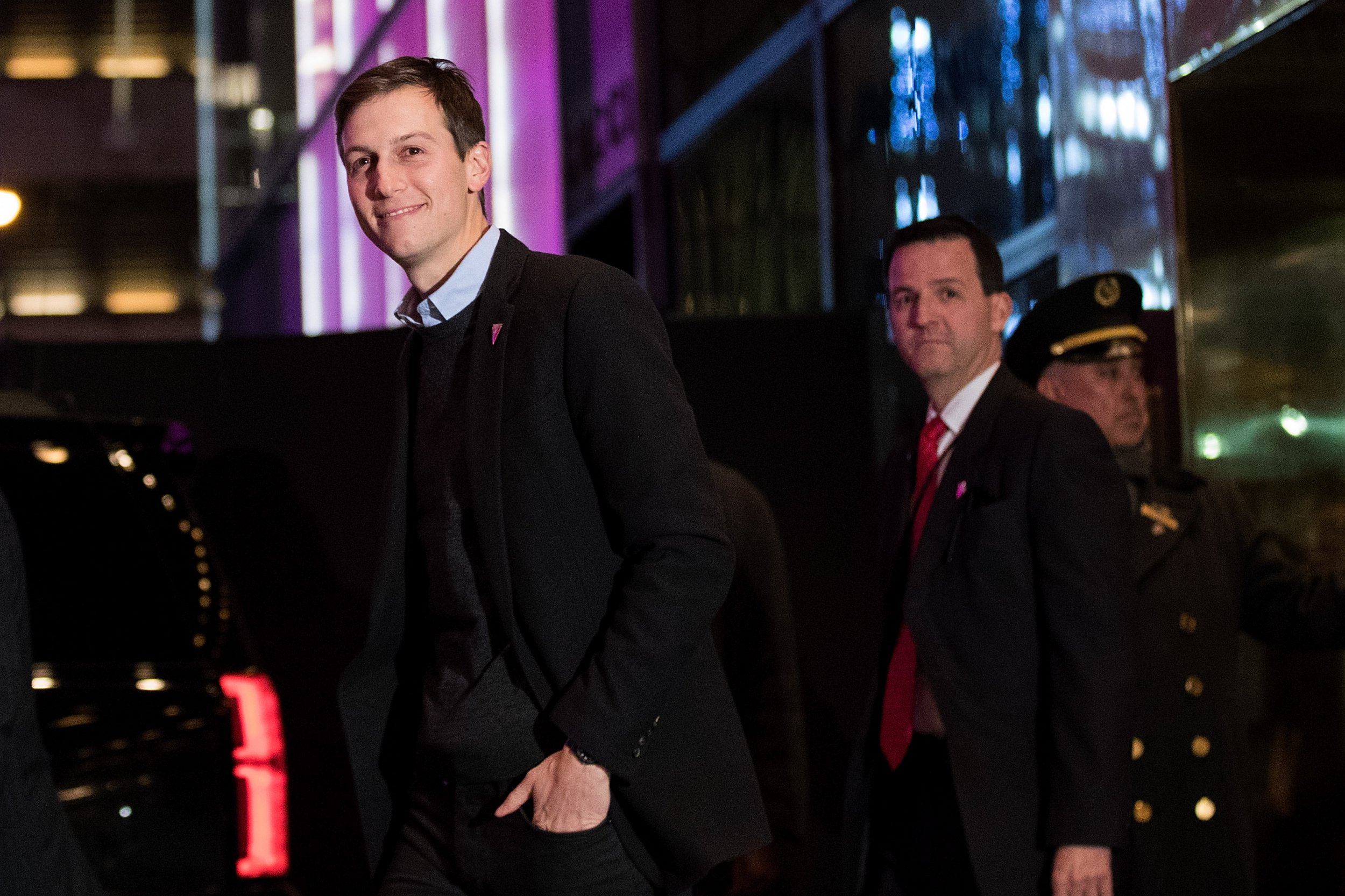 Senate Judiciary Committee Chairman Chuck Grassley on Thursday announced that the panel has finished interviewing witnesses to the July 2016 Trump Tower meeting between Jared Kushner and other Trump campaign members and a Russian lawyer who allegedly promised damaging information on Hillary Clinton.
Related: Jared Kushner 'Deserves' to Be Investigated for His Involvement in Russia Meetings, Chris Christie Says
Grassley, an Iowa Republican, blamed ranking member California Senator Dianne Feinstein, a Democrat, because she "unilaterally released" the transcript of Fusion GPS founder Glenn Simpson earlier this month, a move that came as the GOP stepped up its efforts to discredit a dossier that Simpson's firm helped compile.
"That has spooked other potential witnesses," Grassley said in a statement. "As a result, it looks like our chances of getting a voluntary interview with Mr. Kushner have been shot. He has already provided his account to the Intelligence Committee."
Grassley said he had hoped to talk with all witnesses around the meeting, which also included then-candidate Donald Trump's son, Donald Trump Jr., and his campaign chairman Paul Manafort, before releasing any interview transcripts.
Feinstein at the time said, "The innuendo and misinformation circulating about the transcript are part of a deeply troubling effort to undermine the investigation." She did not consult with Grassley before releasing a transcript of Simpson's testimony before the committee.
"I have said all along that I favor as much transparency as possible in our investigations—but at the appropriate time, so we don't undermine our work," Grassley said.
The legislator concluded that the interviewing section of the committee's investigation is done, and that it is time to begin officially releasing the transcripts of all the participants in the Trump Tower meeting.
Grassley said he hoped Feinstein could agree on releasing the transcripts, but that he would otherwise pursue it through a committee vote as soon as possible.
"Let's get them out there for everyone to see," he said.
While the committee did not interview Kushner, they did speak with Trump Jr. in September.