Jared Kushner 'Respects' Ice Cube for Taking Action and Not Just 'Virtue Signaling'
The White House's plan for Black Americans improved with input from Ice Cube, President Donald Trump's son-in-law Jared Kushner said.
Speaking Monday to Fox News, Kushner, a White House senior adviser, said he met with the rapper to discuss the Trump administration's Platinum Plan, which aims to invest $500 billion into Black communities across the U.S. At the time of the meeting, Ice Cube was working on his own pledge for politicians to help
The White House's plan for Black Americans improved with input from Ice Cube, a man senior adviser Jared Kushner praised for taking real action.
Ice Cube met with Kushner at the White House in September to discuss the administration's Platinum Plan that aims to invest $500 billion into Black communities. At the time, the rapper was working on his own pledge for politicians to help his community titled the Contract With Black America.
Kushner told Fox News' Fox & Friends that they connected through mutual friends and credited Ice Cube for engaging in an "in-depth and respectful policy discussion."
"One of the things I respected about Ice Cube is he actually went and said okay what are the policies that are needed in order to solve the problems that everyone's complaining about," Kushner said.
In contrast to Ice Cube's actions, Kushner said after the situation with George Floyd, a Black man who died after a Minneapolis police officer knelt on his neck, a lot of people were "just virtue signaling." He didn't mention anyone by name but criticized people for crying on Instagram and athletes putting slogans on their jerseys or writing "something on a basketball court." Those actions, he said, did more to "polarize the country" than "bring people forward."
Ice Cube faced criticism for meeting with members of the Trump administration with some calling him a "sell-out" and encouraging people to no longer work with him. The rapper told Fox News' Chris Wallace on Sunday that he's not "playing politics" and was willing to meet with anyone who could "bring this to life and make it a reality."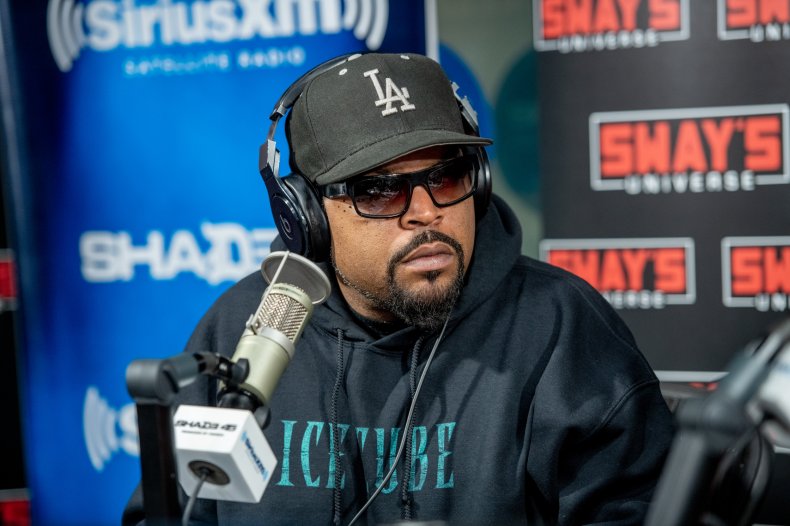 The full 22-page contract that makes up Ice Cube's plan addresses reforms in homeownership, public policy and laws and reparations. Its goal, as stated in the preamble, is to reverse "decades and generations of discrimination" by overhauling "our laws and economy."
On October 15, Ice Cube posted on Twitter that both political parties contacted him to discuss the contract but Democrats said it would be addressed after the election. He called Black progress a "bipartisan issue" and said that he expected to talk to both sides of the aisle.
"They all lie and they all cheat but we can't afford not to negotiate with whoever is in power or our condition in this country will never change. Our justice is bipartisan," he tweeted.
Ice Cube, who grew up in Compton, California, told Wallace that regardless of who wins the election, he'll find "pressure points" in a way to push the system to change over the next four years.
"My daddy told me a long time ago, 'No matter who's the president, you gotta get up and go to work in the morning and always remember that,'" he said. "So no matter who's the president I'm gonna get up and go to work in the morning."
While Kushner didn't reveal details about the improvements Ice Cube made to the White House's plan, he said he thought the rapper "did help make our plan better and we appreciate it."
Black voters overwhelmingly support Democrats and a CBS News/BET poll released on Sunday showed 90 percent of Black voters are casting ballots for Biden. If eight percent of Black voters go for Trump, as the poll showed, it'll be a two percentage point increase from the support the president had in 2016.
Kushner said the "groundswell of support" for the president in the Black community was due to the realization that "all the different bad things that the media and the Democrats have said about President Trump are not true." He added that Ice Cube isn't the only person looking to work with the president.
"President Trump may not always say the right things but he does the right things," Kushner said. "He says what's on his mind and he gets results and so people want results, they're tired of politicians who are promising things and not delivering."