Jared Kushner Says U.S. Team Working For Peace In Middle East Is 'Not Conventional But Perfectly Qualified'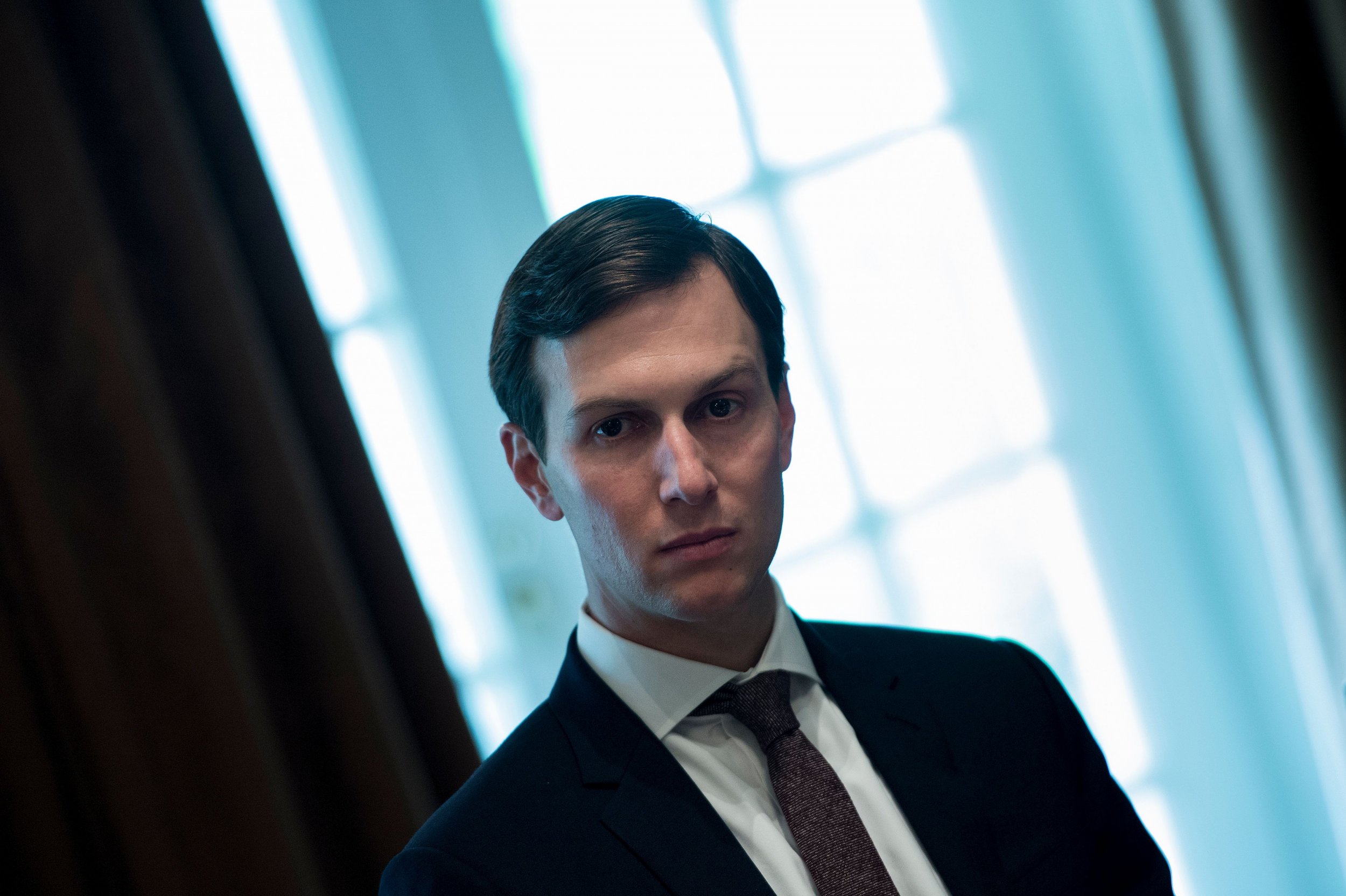 The team being fielded by the U.S. to aid peace efforts in the Middle East is "not a conventional team, but it's a perfectly qualified team," according to Jared Kushner.
The president's son-in-law, who has been tasked with promoting a peace plan for the region in his role as a senior White House adviser, said attorney Jason Greenblatt and White House deputy national security adviser Dina Powell were among those playing a central role in U.S. Middle East policy.
"When we were thinking how to put a team together, the president and I focused on who are the most qualified people," Kushner said on Sunday, at the Saban Forum on U.S. policy in the Middle East, The Hill reported.
The White House adviser also highlighted his intention to focus initially on working towards a peace deal between Israel and Palestine before tackling other issues in the region.
"I think that if we're going to try and create more stability in the region as a whole, this issue has to be solved," he said.
Kushner's comments come as Trump is said to be considering moving the U.S. embassy from Tel Aviv to Jerusalem, or recognizing the holy city as the capital city of Israel – in a move that has prompted a threat from Hamas and concern over whether such a move would cause further instability in the region.
"We warn against such a move and call on the Palestinian people to revive the intifada if these unjust decisions on Jerusalem are adopted," Hamas said in a statement reported by Agence France-Presse (AFP).
"Any decision to move its embassy there would be "a flagrant attack on the city by the American administration" and give Israel "a cover for continuing its crime of Judaising the city and emptying it of Palestinians," it said.