Jared Kushner and Dozens of White House Staffers Handle Sensitive Information Without Permanent Security Clearance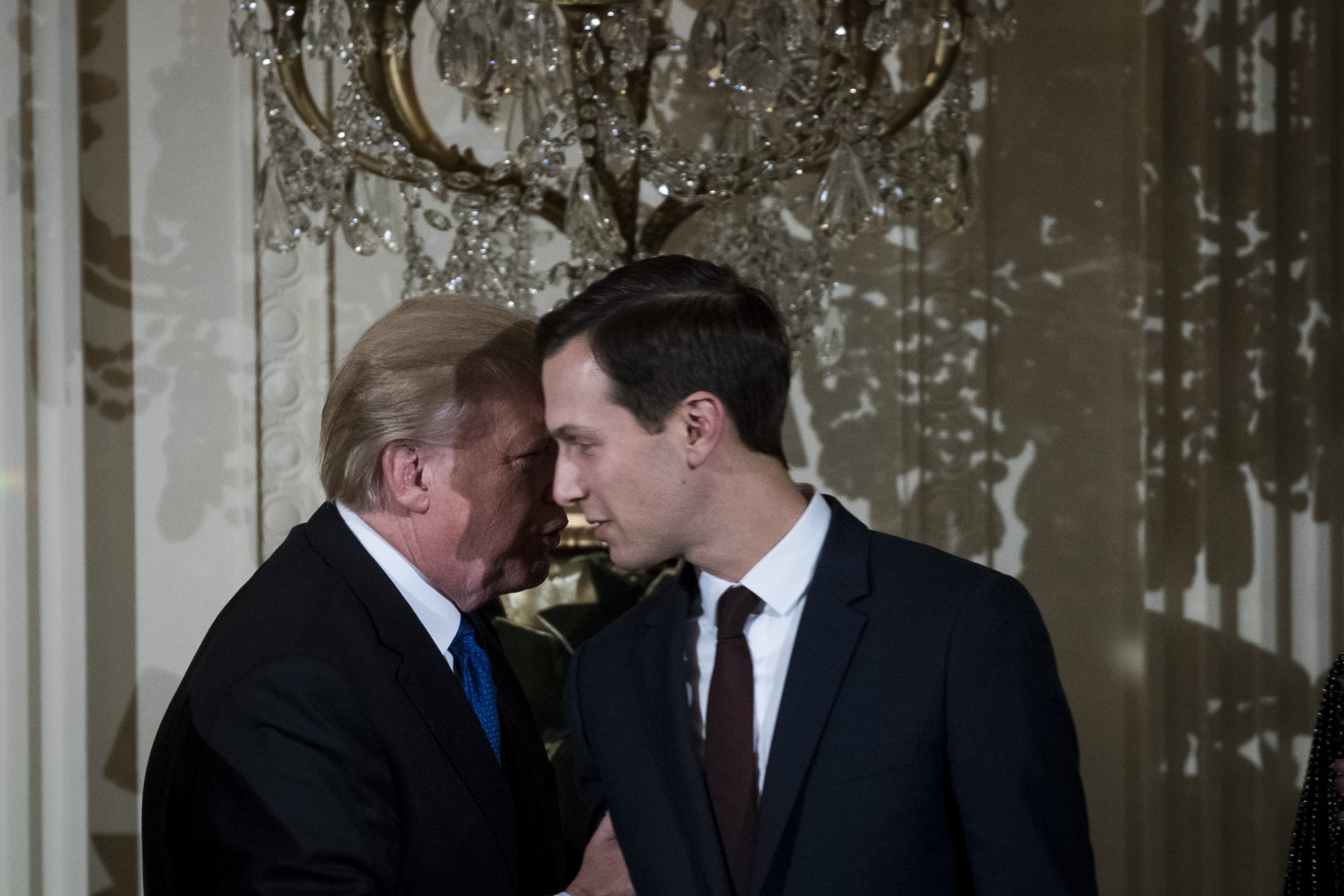 Dozens of employees have been working at the White House and handling sensitive information without permanent security clearance, according to a new report.
The staffers have been granted temporary approvals while the FBI clears the backlog of background checks, U.S. officials told The Washington Post.
Interest in security clearance has been a regular issue for White House staff, but focus returned to the topic after White House staff secretary Rob Porter resigned on Wednesday following accusations that he verbally and physically abused his two ex-wives. He has denied those allegations, though one of his former wives, Colbie Holderness, gave The Intercept a photo of herself with a black eye and a swollen cheek, telling the website the marks were Porter's doing.
Several White House aides told Politico that White House chief of staff John Kelly had been aware for weeks that the FBI would deny Porter full security clearance. After initially defending Porter, Kelly said that he was "shocked" to hear of the allegations and condemned domestic violence.
Porter's resignation comes at a time when the nation—in areas ranging from politics and the media to Hollywood and Silicon Valley—is grappling with abuse and harassment against women and the rise of the #MeToo movement. At least 16 women have accused President Donald Trump of unwanted sexual behavior.
Trump's son-in-law, Jared Kushner, has also yet to receive full security clearance, though he was a senior Trump campaign official, was on the transition team and continues to serve as a senior adviser to the president.
Kushner has been forced to amend his security clearance form on multiple occasions, a situation that legal experts told Newsweek last month was unprecedented. As the FBI continues to conduct its background check on him, the special counsel investigating Russia's meddling in the 2016 election, and its possible collusion with the Trump campaign, is also looking into his foreign ties.
Part of the delay in processing security-clearance applications may be because many in the Trump administration have never held government positions before and, like Kushner, have extensive foreign travel and business ties, the Post and other outlets have reported.
Security-clearance probes weigh several risk factors, including allegiance to the country, susceptibility to foreign influences and intimate details about the person's sexual, criminal, financial or psychological background.