Jared Kushner Should Be Fired After His Week From Hell, Democrats Say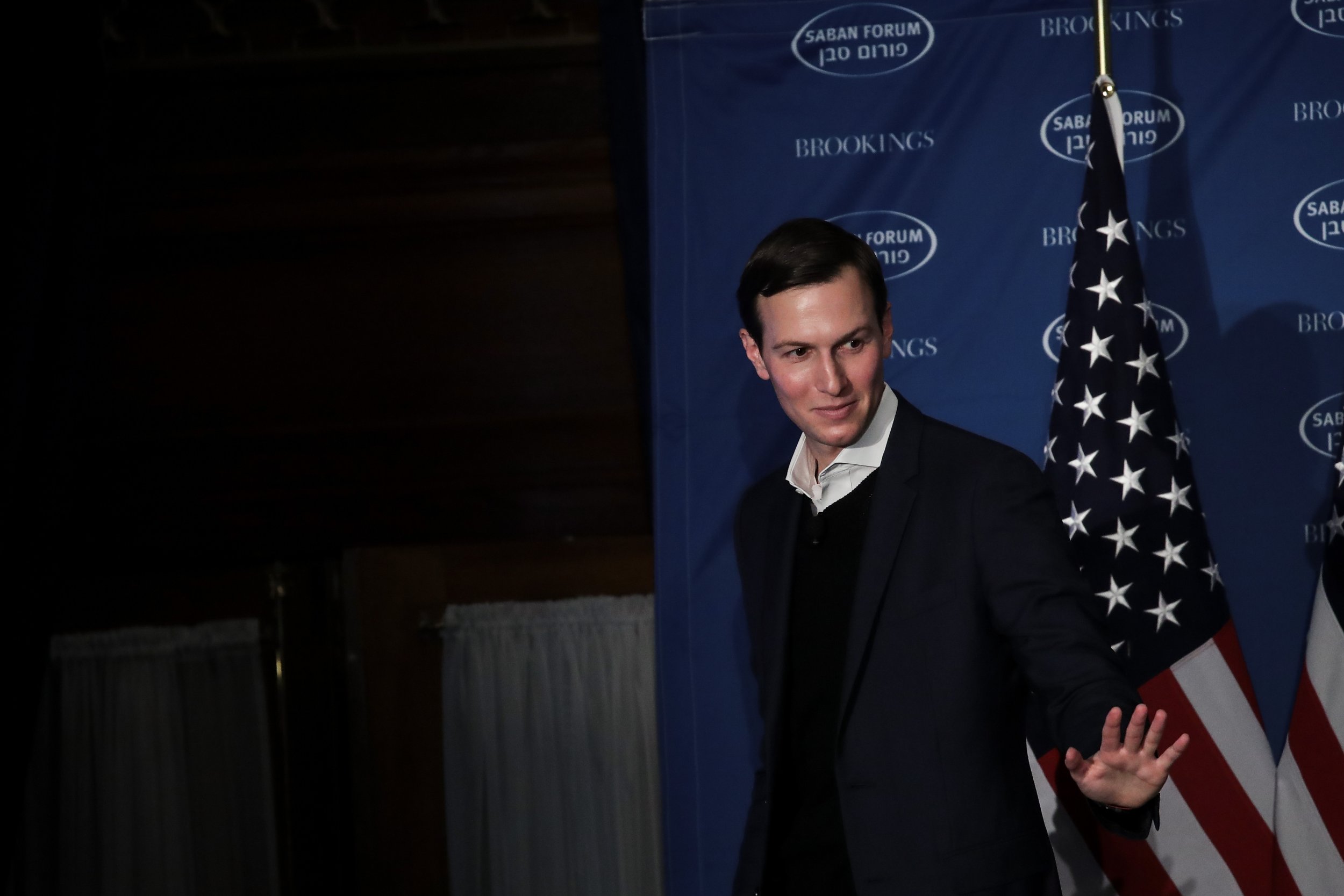 President Donald Trump's son-in-law Jared Kushner should be fired from the White House after a half-dozen damaging reports in the past week, including his security clearance downgrade, the Democratic National Committee demanded on Thursday.
Related: Jared Kushner Is in Robert Mueller's 'Crosshairs' and Being Focused on 'Like A Laser' in Russia Probe, Watergate Reporter Says
"This week very clearly shows why Jared Kushner should lose his job at the White House," a news release from the DNC stated. "On top of rightfully losing his clearance, multiple recent stories have further shown that the corruption Kushner brings to the White House is matched only by Trump himself, and maintaining his position continues to put our country at risk of foreign influence."
On Tuesday, reports emerged that Kushner was stripped of his top-secret security clearance after months of delays in finishing his background check. The downgrade in the senior White House adviser's temporary security clearance to secret level limits his access to highly classified information. "His ongoing access to the nation's most secret information threatened our national security," the DNC's email states.
In addition, a Wednesday report stated that Kushner met multiple times with the founder of Apollo Global Management and discussed a White House job for him. "The job never materialized, but in November, Apollo lent $184 million to Mr. Kushner's family real estate firm, Kushner Companies," The New York Times reported.
The DNC cited from the same report that Kushner met with Citigroup in his official capacity at the White House and that the investment banking company later gave his family's business a $325 million loan to help finance office buildings in Brooklyn.
A fourth offense, according to the DNC, is a report from Tuesday that officials from the United Arab Emirates, China, Israel and Mexico have privately discussed how to use Kushner's lack of foreign policy experience and business interests to their advantage.
The DNC pointed out that the same report stated that Kushner met with foreign officials without officially disclosing the meetings or making National Security Advisor H.R. McMaster aware of them.
Kushner's week to forget did not end there. On Wednesday came a report that New York's banking regulator requested loan information about Kushner, his family and real estate business Kushner Companies from Deutsche Bank AG, Signature Bank and New York Community Bank.
Kushner Companies spokeswoman Chris Taylor in an email to Newsweek denied the company received such requests from the regulator and stated that "these type of inquiries appear to be harassment solely for political reasons."
Amid the onslaught of negative reports, it was revealed this week that Kushner's biggest defender, White House communications aide Josh Raffel, will leave his role in the next two months.
In the meantime, the attacks on Kushner have shown no sign of abating.
In a statement provided to Newsweek, DNC deputy communications director Adrienne Watson added of Kushner: "If this was anyone other than the president's son-in-law, he would've lost his job long ago."