Jared Kushner Still Says 'Daddy'—Psychologists Explain Why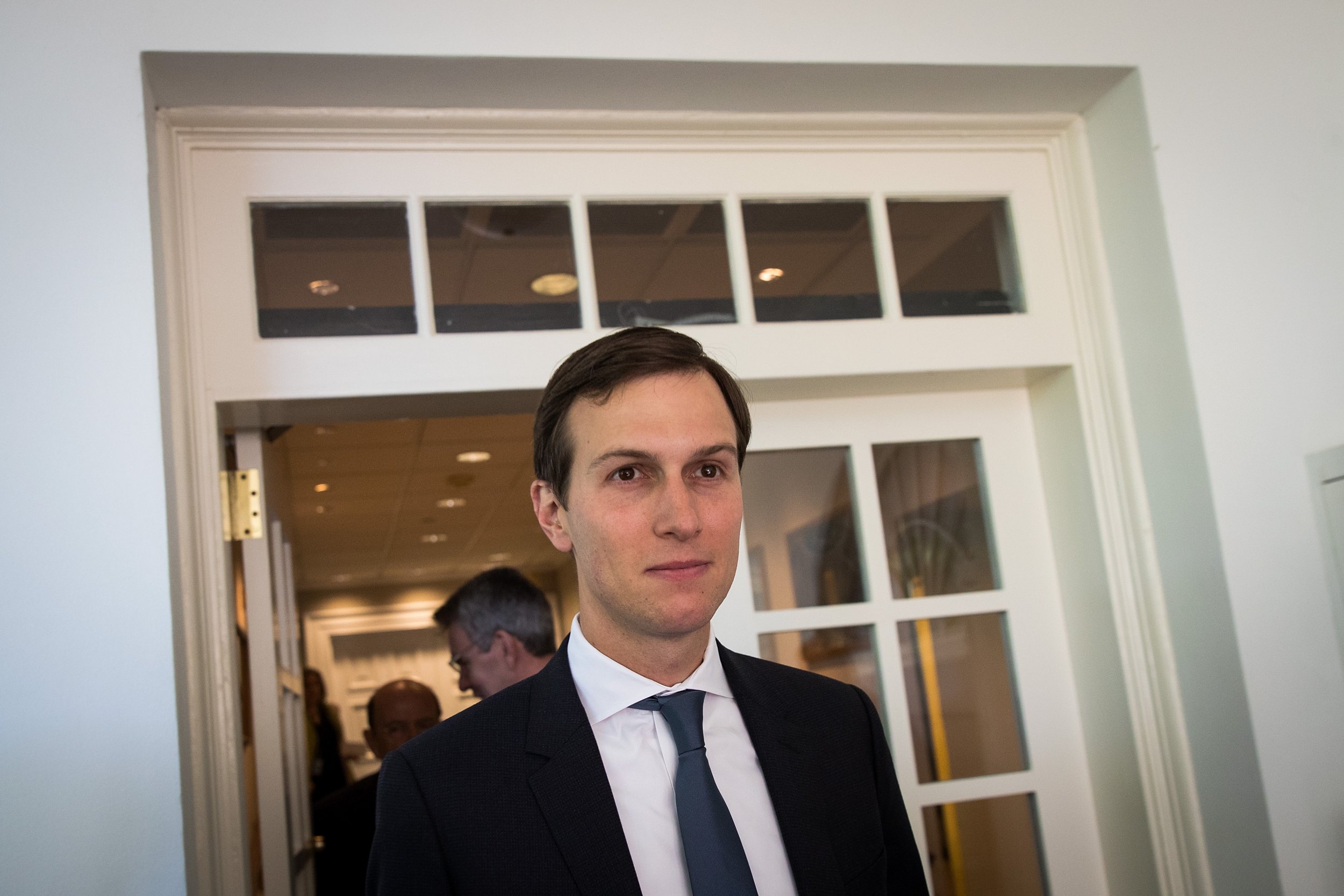 It's normal to hear a five-year-old child call his father "daddy," but it's a little more surprising, and even unsettling, coming from the mouth of a 36-year-old businessman. News that Jared Kushner, senior adviser to President Donald Trump, still uses "daddy" was one of the biggest surprises from a story written by Kyle Pope, who previously worked for Kushner as an editor at The Observer.
Related: Jared Kushner Doesn't Read, Calls His Father 'Daddy,' Former Employee Says
"I remember this because Jared would refer to him as "daddy," which I found strange," Pope wrote in the article published in the Columbia Journalism Review.
The revelation has already caused the Twitterverse to mock Kushner in posts speculating that he'll be indicted by former FBI Director Robert Mueller, who is currently investigating the alleged 2016 election tampering.
In a September speech in North Dakota, Trump revealed that Ivanka still calls him "daddy," too. The reveal also led to cringing on Twitter. The use of "daddy" into adulthood is fairly uncommon and Rachel Annunziato, psychologist at Fordham University, explained it's normal for such a small thing to cause such a big commotion. "I think it would certainly be something that we would notice and wonder, 'Oh, where does that come from?'"
So, why do some continue to address their parents this way through adulthood? Annunziato believes that for many people, the word has a positive connotation and takes them back to childhood. For others, they might use "daddy" simply because their parents prefer the term.
"I think in both cases it's become habitual," she said. "It's become something that becomes positively reinforced. It's taking you back to a pleasant time. Or it's something that makes the parents feel good, so you're reinforcing them."
Still, the word is more infantile than its "dad" counterpart and could hint at the power dynamics within the family. Psychologist Elliot Jurist, at The City College of New York, said it raises an interesting question about whether there's an adult-to-adult relationship between the parent and child.
"There's an unequal status that is preserved," he said. Jurist points out that we can't read too deeply into the use of the word. There are many cultural and family values at play, plus it's a way of conveying and receiving affection.
"Maybe in the case of Kushner there's an expectation from the parent," Jurist said. "It would be a mistake to just assume that it expresses the needs of the child."
And while the word does seem to be a bit out of place when coming from an adult, Jurist said it's really not that abnormal. "There's some part of every person that retains some childlike qualities."