Jared Kushner's Temporary Security Clearance Sets 'Dangerous Precedent' and Should Be Revoked, Watchdog Tells White House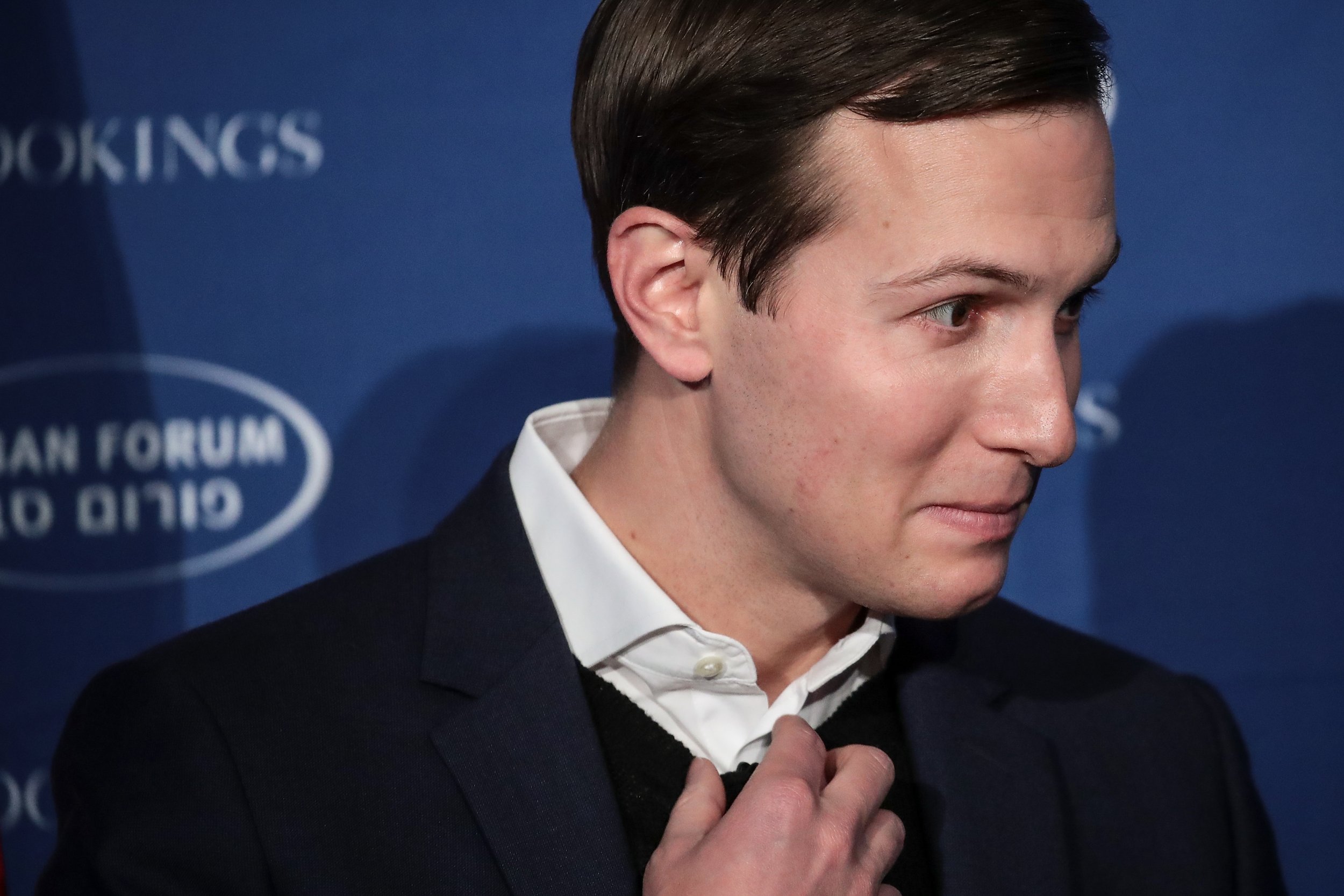 Senior White House adviser Jared Kushner's temporary security clearance should be revoked until he passes a background check required for permanent clearance—and failure to do sets a "dangerous precedent," a complaint from a watchdog group states.
Related: Jared Kushner needs security clearance to work for Trump, ex–national intelligence director says
Kushner's access to classified information "appears to represent a security threat," according to a complaint filed Thursday afternoon by the nonprofit legal watchdog group Citizens for Responsibility and Ethics in Washington (CREW). The letter was addressed to chief of staff John Kelly.
President Donald Trump's son-in-law has served in the White House for more than a year with an interim security clearance. At least 30 other administration officials are reportedly still working without full clearance.
"Failure to revoke Mr. Kushner's temporary clearance would set a dangerous precedent for these other cases by signaling a willingness to tolerate unacceptable national security risks," the 13-page complaint states.
It is the first action against the White House that CREW has taken regarding security clearance.
"We have for months been looking into Kushner's finances and further into the unprecedented situation where someone without security clearance is given access to the president's daily intelligence briefings and highly classified information. And the more we've learned, the bigger a problem it seems to be," CREW spokesman Jordan Libowitz told Newsweek.
Kushner has amended his security clearance form multiple times after initially failing to disclose several contacts with Russian officials and other foreign governments.
The FBI, which is continuing to conduct a background check on Kushner, is also looking into his foreign ties and role in Trump's campaign, as special counsel Robert Mueller investigates possible collusion with Russia in the 2016 race.
"There have been reports that he's being targeted by China and potentially other countries using his business interests potentially to influence him," Libowitz said of Kushner. "And the fact that all of this is happening while he has not passed the background check to gain access is a pretty significant security risk."