Jared Kushner Needs Security Clearance to Work for Trump, Ex–National Intelligence Director Says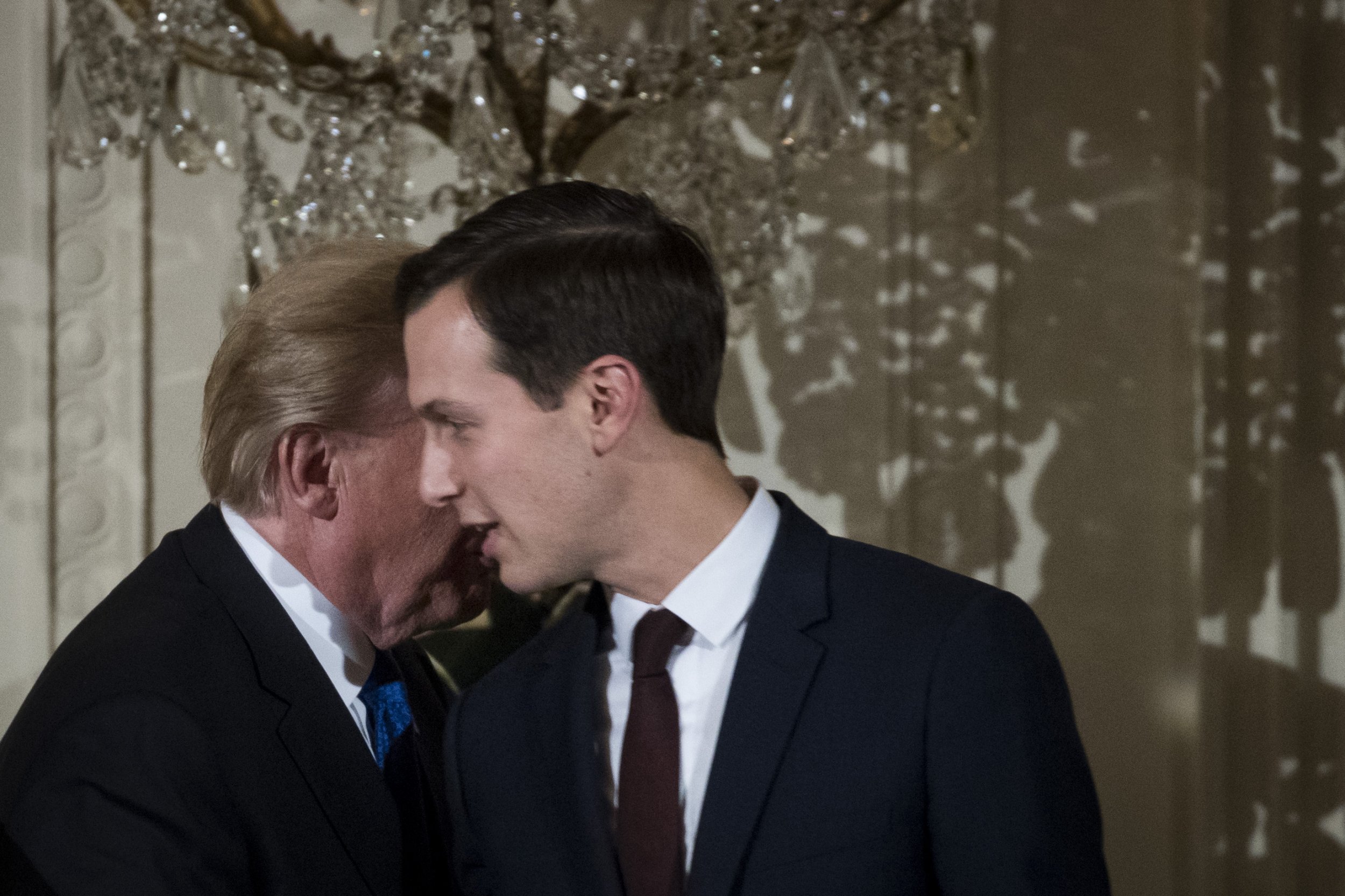 A former director of national intelligence on Monday said he could not think of a situation like that of Jared Kushner's, President Donald Trump's son-in-law who has been working in the White House for a year despite not having full security clearance.
Related: Kushner was China's compliant "Lucky Charm," met with ambassador alone, former U.S. officials say
"If it were 'normal people,'" the former director James Clapper said on CNN, making the air quotes gesture, "they just wouldn't have access to classified information."
When CNN host Chris Cuomo asked how Kushner could do his job without security clearance, Clapper responded that it wasn't possible.
"He has a 'Superman' portfolio all the way from Middle East peace, to China, all the way to reorganizing the government," Clapper said. "I don't think realistically he could perform, given the sensitivities of those portfolios. I don't know how he could do the job without full access to all the information that is potentially available to him."
A spokesman for Kushner could not immediately be reached for comment on Monday.
Late last year, a White House official said the delay in Kushner's security clearance is "completely normal" and that the process can take 300 days or more.
But like Clapper, Jordan Libowitz, spokesman for Citizens for Responsibility and Ethics in Washington, thinks it is "not normal."
"Jared has had issues with accuracy, both in his security clearance forms and financial disclosures," Libowitz told Newsweek last week. "He's had to amend his forms to add quite a few contacts with Russians, and he's amended his financial disclosures 39 times. One or two times, no one would bat an eye, but this is unprecedented."
Kushner has not been granted security clearance as adjudicators from the FBI review revisions he made to his financial disclosure filings to report undisclosed assets and holdings, as well as updates he made to his forms to include a multitude of Russian contacts. Kushner has been working under an interim security clearance, which allows him to access sensitive materials around issues including foreign relations.
In the midst of his clearance controversy, Kushner's role in the White House has been diminished.