Jared Kushner Isn't Off the Hook in Russia Investigation, Republican Says, but Interview Could Now Be More Difficult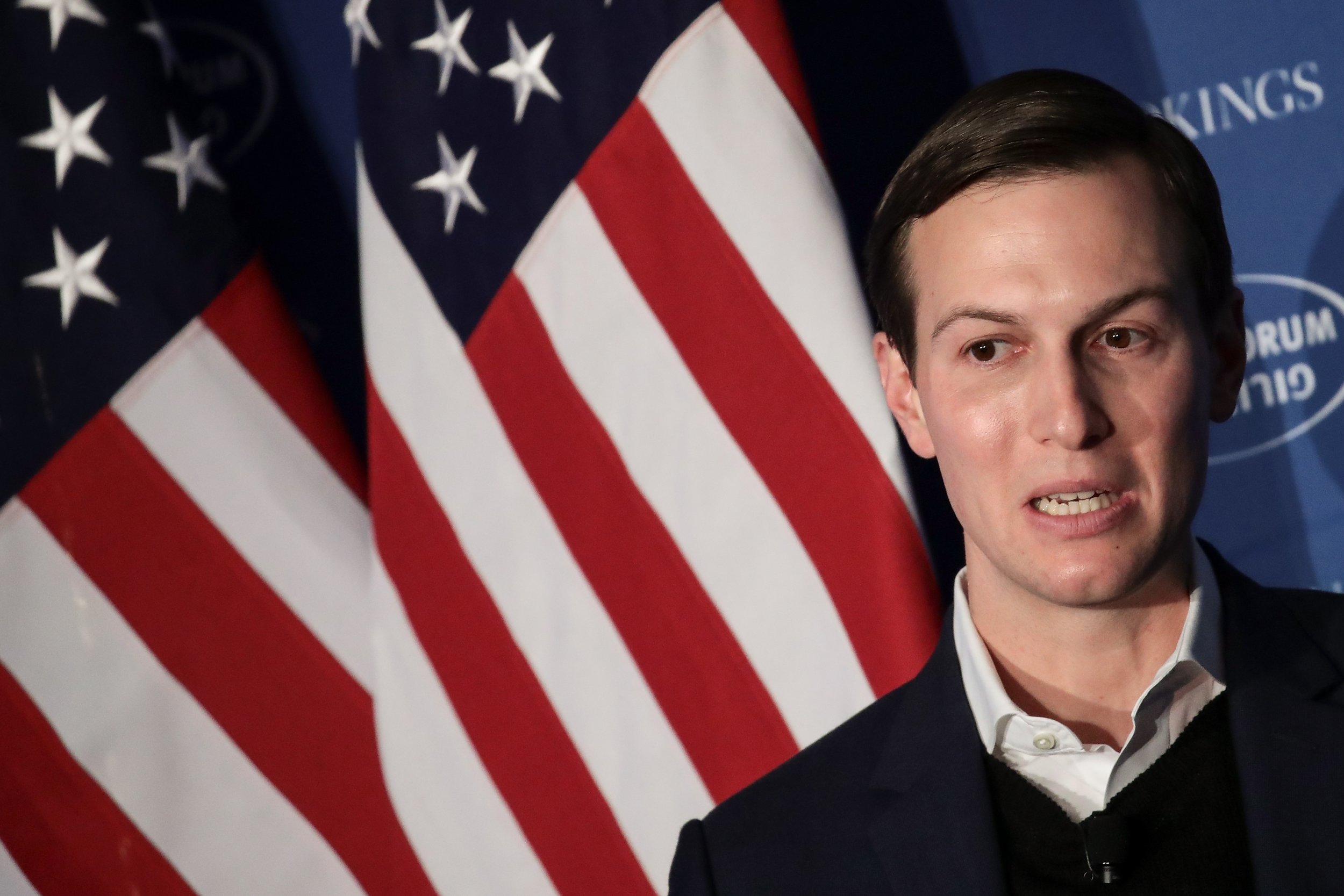 The ranking Republican in the Senate's Russia probe said on Wednesday that lawmakers are still interested in speaking with President Donald Trump's son-in-law, but that it may be more difficult to secure an interview with him after a Democrat published previously unreleased testimony.
Related: Will Trump Be Indicted In 2018? Americans Say It's More Likely Mueller Will Exonerate Him
Asked if Jared Kushner, a White House senior adviser and Trump's son-in-law, "is off the hook," Chairman Chuck Grassley answered, "No, not at all," according to CNN's senior congressional correspondent Manu Raju.
The comment comes a day after Senator Dianne Feinstein, the senior Democrat on the Senate Judiciary Committee, published the 312-page transcript of an interview with the founder of Fusion GPS, the firm behind a dossier that contains salacious and damaging information against then-candidate Trump. Feinstein published the testimony over Grassley's objections.
Grassley called Feinstein's unilateral decision "confounding" and feared it would make setting up voluntary interviews more difficult going forward.
"Her action undermines the integrity of the committee's oversight work and jeopardizes its ability to secure candid voluntary testimony relating to the independent recollections of future witnesses," Grassley's spokesman Taylor Foy said in a statement, according to The Hill.
Despite the tensions between Grassley and the senator from California, the Republican lawmaker told Raju the two were still "negotiating which witnesses to bring forward."
Special Counsel Robert Mueller, who is investigating Russian meddling in the 2016 presidential campaign, interviewed Kushner in November. Kushner was a senior adviser during the campaign and retained his title in the Trump administration.
Kushner was a part of the now infamous 2016 Trump Tower meeting with several other senior campaign officials—including campaign manager Paul Manafort and Donald Trump Jr.—and a lawyer linked to the Kremlin. The meeting was arranged under the premise that the Russians could provide documents that "would incriminate Hillary [Clinton] and her dealings with Russia and would be very useful" to candidate Trump.
Kushner later publicly insisted, "I did not collude with Russia."
The transcript released Tuesday contained hours of testimony by Fusion GPS co-founder Glenn Simpson and detailed how the firm and former British intelligence agent Christopher Steele assembled its contents. Simpson had called for the testimony to be released after Republicans challenged the dossier's credibility.
Simpson testified that he didn't have any information about the 2016 Trump Tower meeting.
A poll published on Wednesday found that voters are largely split over whether they think members of Trump's family will be indicted in the FBI's probe. Forty-one percent of respondents said it is somewhat likely or very likely that Mueller will indict a member of Trump's family on criminal charges in the coming year while 46 percent said charges are unlikely.