Jared Kushner's Family Business Was Loaned Hundreds Of Millions of Dollars After White House Meetings With Top Executives
Jared Kushner's family business received hundreds of millions of dollars in loans from two firms after their executives took part in meetings with President Donald Trump's son-in-law in the White House.
According to The New York Times, Kushner, a senior White House adviser, met with the co-founder of private equity firm Apollo Global Management, Joshua Harris, and the chief executive of banking giant Citigroup, Michael L. Corbat, before Kushner Companies received a combined $509 million from them.
Related: Jared Kushner Is About To Lose His Security Clearance—And He Isn't Happy About It
Apollo Global Management lent Kushner's family real estate business $184 million, months after Harris advised the Trump administration on its infrastructure policy. Kushner and the equity group executive reportedly met a number of times before the loan was granted. The pair also discussed a White House job for Harris that never materialized.
The size of the loan by Apollo, one of the world's largest private equity companies, to refinance a Kushner mortgage on a Chicago skyscraper was three times the size of an average property loan made by the firm's real estate lending arm.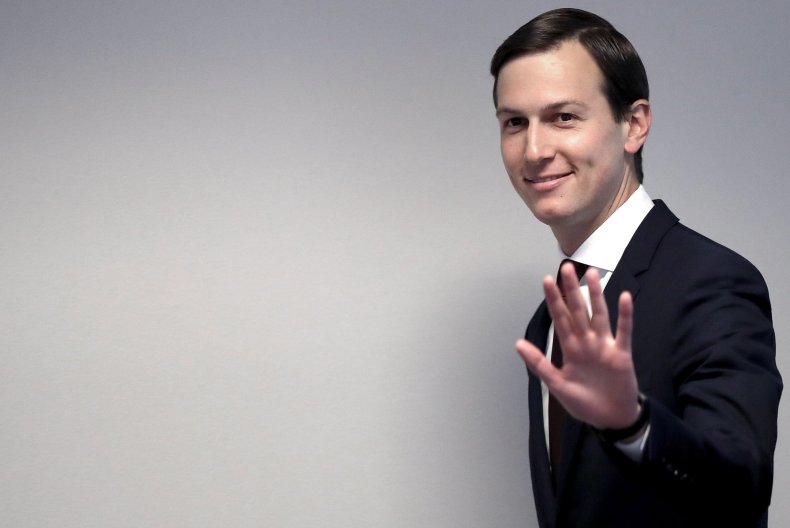 The $325 million from Citigroup was one of the largest loans Kushner Companies received last year. It helped finance a a group of office buildings in Brooklyn.
The money was loaned to the Kushner group in the spring of 2017, shortly after Corbat met with Kushner at the White House.
A spokesman for Kushner's personal lawyer has said the senior aide has "taken no part of any business, loans or projects with or for" Kushner Companies since joining the White House.
Kushner Companies has said in a statement that Jared Kushner's White House role had no impact on the company's financial relationships. "Stories like these attempt to make insinuating connections that do not exist to disparage the financial institutions and companies involved," spokeswoman Christine Taylor said.
Both Apollo and Citigroup have also denied any impropriety.
In recent days, it has emerged that Kushner's White House security clearance has been downgraded. For the last 13 months Kushner had been operating with a temporary security status because of issues raised by the FBI during background checks.
His status had given him access to classified information, including the president's daily briefing and intelligence summary.
Kushner's work in the presidential campaign has also come under renewed scrutiny in recent days with special counsel Robert Mueller's probe into links between the campaign and Russian government interference in the 2016 elections.