Jared Kushner's Debt Soared by Millions Since Entering White House, Ivanka Trump Financial Disclosure Reveals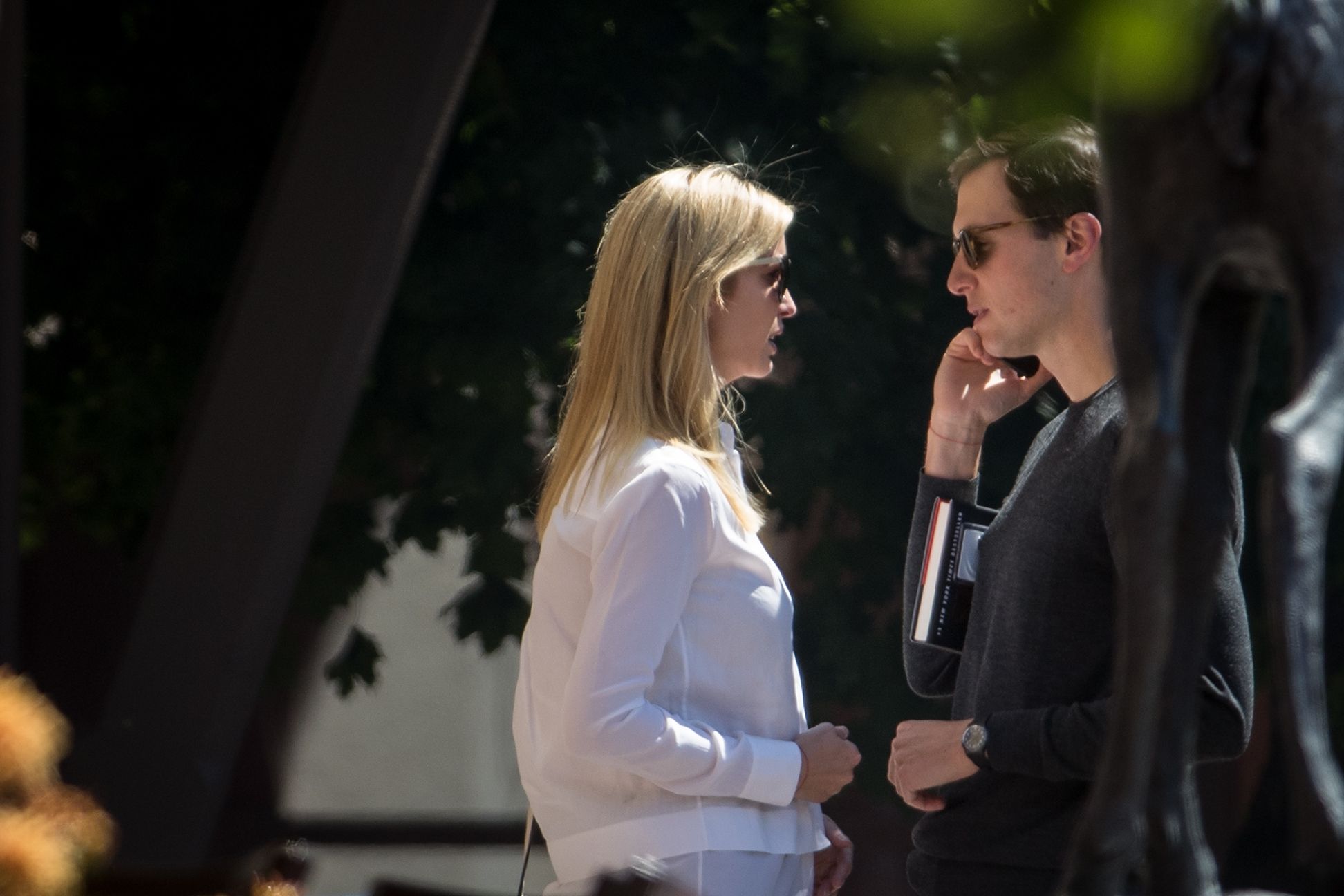 President Donald Trump's son-in-law, Jared Kushner, seemingly has growing financial pains, according to newly obtained documents.
Kushner took millions of dollars out of three separate credit lines months after he entered the White House last year, reveals a revised financial disclosure form filed by wife Ivanka Trump that Politico published Tuesday.
Related: What we know about Jared Kushner and Ivanka Trump's financial disclosure forms
Revisions showed that each of the credit line debts were bumped up to a range of $5 million to $25 million, from $1 million to $5 million, as reflected in versions of the couple's financial disclosure forms made public in July 2017. That means their reported debts jumped to a range of about $31 million to $155 million, from the previous range of about $19 million to $98 million.
The increases took place between March 2017, when Kushner first filed his disclosure form, and June 2017, when Ivanka Trump first submitted her form, according to the Politico analysis. It should be noted the categories of the debt amounts may have changed since June.
Revisions also revealed the amount owed on one Visa account dropped to a range of $50,001 to $100,000, from $100,001 to $250,000.
Three banks offered the loans: Bank of America and New York Community Bank, with credit lines held by Kushner and his father jointly, and Signature Bank, which Kushner and his mother owe money to.
It is not clear whether Kushner's debt rise is linked to financial challenges plaguing his family-run real estate business Kushner Companies.
Kushner Companies has struggled over the past year or two, particularly in finding financing for some projects. Many of its issues come from buying an office tower at 666 Fifth Avenue in Manhattan for $1.8 billion in 2007.
The latest blow to Kushner Companies is that Vornado Realty Trust plans to sell its 49.5 percent stake in the tower, as detailed in its annual performance report filed with the U.S. Securities and Exchange Commission.
"We do not intend to hold this asset on a long-term basis," the trust stated on Monday.
Kushner has had repeated trouble with his financial disclosure form, being forced to update it on multiple occasions. In December last year, Kushner and his wife Ivanka Trump were hit with a lawsuit from a Washington lawyer alleging illegal omissions on their forms. A White House spokesman called the suit "frivolous."
Spokespeople for Kushner in the White House and at Kushner Companies did not immediately respond to requests for comment from Newsweek.