Jared Leto Explains How 'Justice League' Joker is Different from 'Suicide Squad'
Zack Snyder's Justice League features the reintroduction of the ubiquitous villain the Joker as played by Jared Leto.
The character returned to the Snyder Cut and features in a chilling epilogue of a grim dystopian future alongside Batman (Ben Affleck), with new scenes featuring the actor shot specifically for the remake.
Though the Joker does not appear in the rest of the movie, producer Deborah Snyder revealed that her husband and director Zack Snyder "couldn't leave this universe without having a Joker/Batman scene."
She added to CBR: "Zack wanted to homage what David [Ayer] had done, but also make it his own. And it was post-apocalyptic, so we tried lots of different looks and everything. It was a couple of days [of] process after doing drawings [of Joker]."
The last time Leto's joker appeared on screen was in Suicide Squad in 2016 and his appearance in Justice League was quite different, arguably more frightening and jarring.
The Oscar winner spoke about his character's "evolution" during an appearance on A Late Show with Stephen Colbert on Thursday night, where he spoke about reprising the role.
"I always love Zack Snyder and I think the story behind this Snyder Cut is really one for the ages," he began.
"I was just happy to be a part of his dream and to get asked to play the Joker for a second time was just a treat," Leto said. "It's one of those roles that's just incredible."
When speaking about his character's new look, Leto confirmed "there's some years apart" between the two.
"I think it's an evolution," Leto added, "And certainly with different directors, when you collaborate with somebody, they bring out different sides."
Leto said that working with a different director, "they bring out different things or they bring out different things of you, so I loved working with him, I love his passion. He knows more about this world than almost anybody."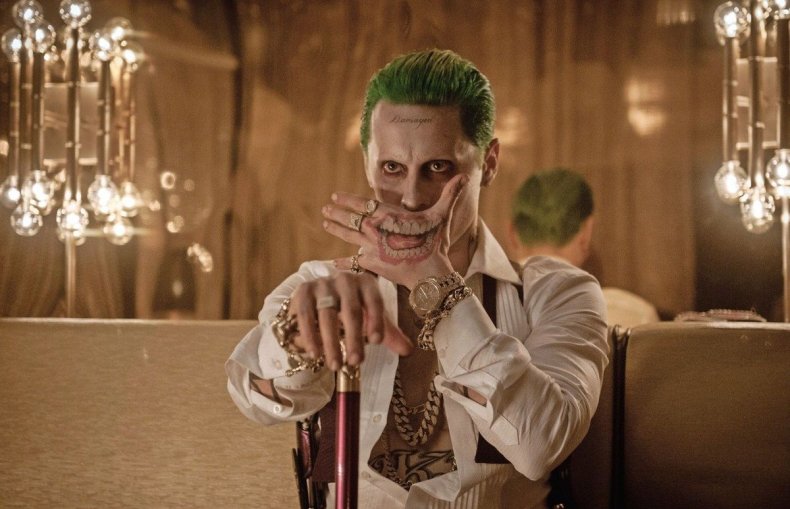 Prior to the movie's release this week, Leto spoke about having to keep details under strict secrecy.
"It was a secret I had to keep for so long, it feels funny to even talk about it," Leto told ET.
"[Snyder] knows that world like nobody else... He cares so deeply about the character. He cares so much about the fans. I was happy to be a part of his journey and retelling that story and telling it the way that he always dreamed of. And it was fun to dip my toe into the character again."
Zack Snyder's Justice League is streaming now on HBO Max.