Jason Rezaian's 500 Days in Prison Marked With 24-Hour Readathon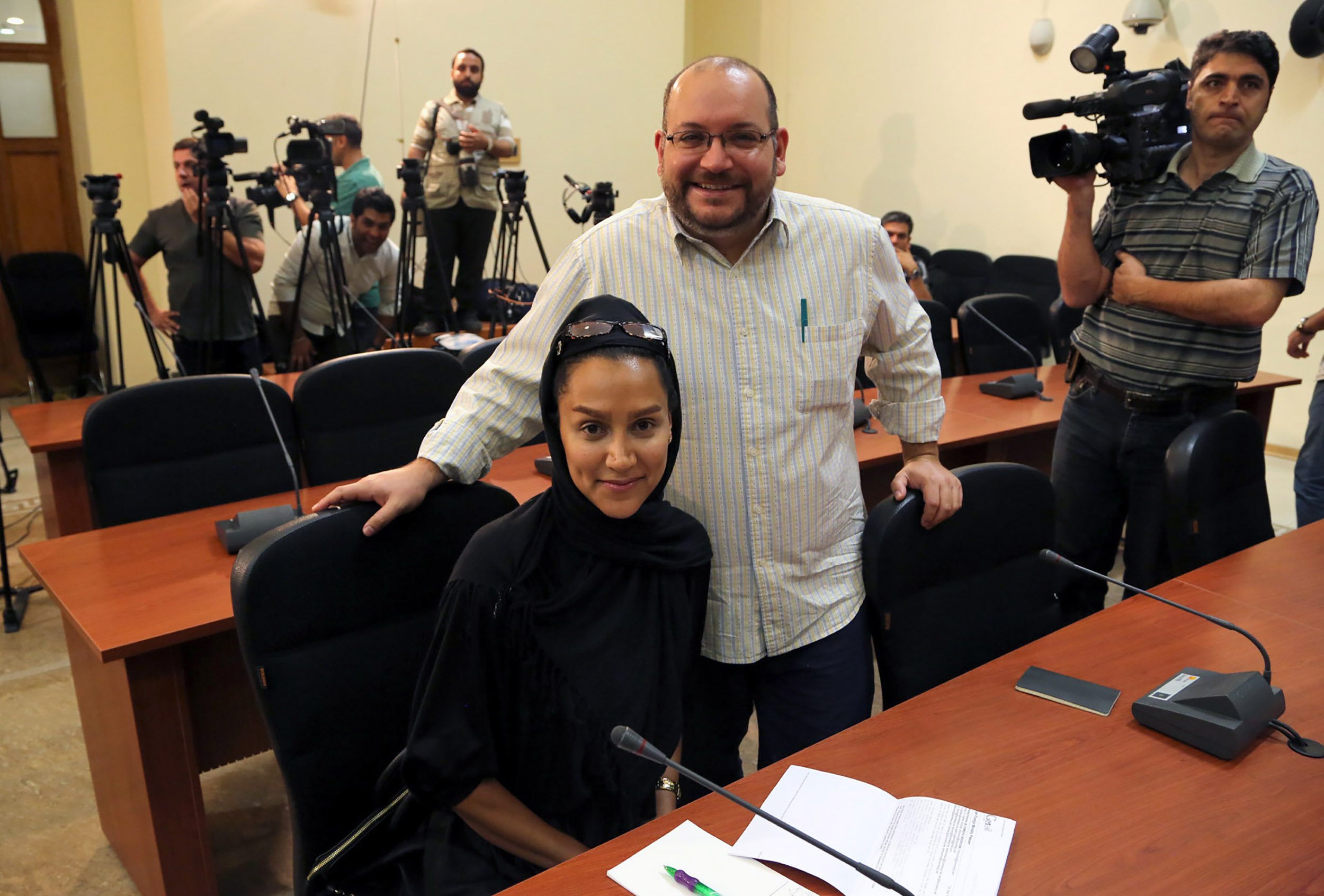 This week marked a sad milestone in the saga of Jason Rezaian, the Washington Post journalist and Tehran bureau chief jailed in Iran: Thursday was his 500th day of imprisonment.
To mark the occasion, the National Press Club in Washington, D.C., will present readings of Rezaian's articles from the Post for 24 consecutive hours to draw attention to his work and his life as a journalist. The readings, which will be livestreamed, begin at 7 a.m. on Friday and will continue throughout the night into Saturday morning.
"We knew the 500th day for Jason was coming up, and we just wanted to do something," John Hughes, president of the National Press Club for 2015 and an editor at Bloomberg First Word, a breaking-news desk in Washington, tells Newsweek.
The event will also highlight other detained journalists around the world, including Azerbaijani journalist Khadija Ismayilova, who has been imprisoned in her country for nearly a year, and Austin Tice, who has been held in Syria since 2012.
Rezaian, an Iranian-American, was arrested in Tehran with his wife, Yeganeh Salehi, on July 22, 2014. Salehi was released in October 2014, but Rezaian was held for months in Tehran's notorious Evin Prison and convicted by an Iranian court in an espionage trial in October. The length of his sentence is unknown. An online petition calling on Iranian officials, including President Hassan Rouhani, to release him has more than 533,000 signatures.
The idea for reading Rezaian's articles, formalized the night before Thanksgiving, came from Mary Beth Sheridan, deputy foreign editor at The Washington Post, who spoke on Rezaian's behalf when he won a John Aubuchon Press Freedom Award from the National Press Club in July. Sheridan said one of her regrets was that Rezaian's journalism was getting lost among the stories about his imprisonment and she wanted to remember him as a journalist instead of a prisoner.
"It's crazy that the Iranian government thinks he was doing anything else other than working as a reporter," says Hughes, the National Press Club president.
Hughes will start the morning by reading an article by Rezaian about baseball in Iran; like Rezaian, Hughes is a fan of the sport. Ali Rezaian, Jason Rezaian's brother, is expected to attend, and reporters, members of the press freedom nonprofit Reporters Without Borders and several National Press Club staff members, including the archivist, have volunteered for reading shifts.
"I'm excited about it because it has a little bit of spontaneity about it, even at this hour," says Hughes. He says he remains realistic and knows that in the middle of the night not too many people will be tuning in: "At times during the 24 hours it's going to be one person standing in an empty room, perhaps, talking to a webcam."
Taking an entire day to read Rezaian's articles is a particularly journalistic way of fighting back against restraints on press freedom and the arbitrary detention of reporters, says Hughes.
"We don't have an army, we don't have diplomats who can go and negotiate with the Iranians, we're not a government. But what do we have? We have the press. We write stories," says Hughes. "The idea of reading print stories is really cool."