Is Jason Sudeikis Dating? 'Ted Lasso' Star's Relationship History Explained
Jason Sudeikis' Apple TV show Ted Lasso was one of the big winners at last night's Emmy Awards with Sudeikis taking home the award for lead actor in a comedy series.
In his acceptance speech, the 46-year-old said it had been a "heck of a year" before paying tribute to his family, adding: "This show's about family, this show is about mentors and teachers, this show is about teammates, and I wouldn't be here without those three things in my life."
He went on to thank his children, sisters and "my sisters that have been chosen through outside of biology, like Rachel."
Though he mentioned many women in his life and thanked his children, there was no mention of his ex Olivia Wilde or any current girlfriend.
Does Jason Sudeikis Have a Girlfriend?
The former Saturday Night Live star was previously linked to 34-year-old British model and actress Keeley Hazell.
The pair are believed to have met on the set of Horrible Bosses 2, which they filmed together in 2014 and afterwards they remained friends.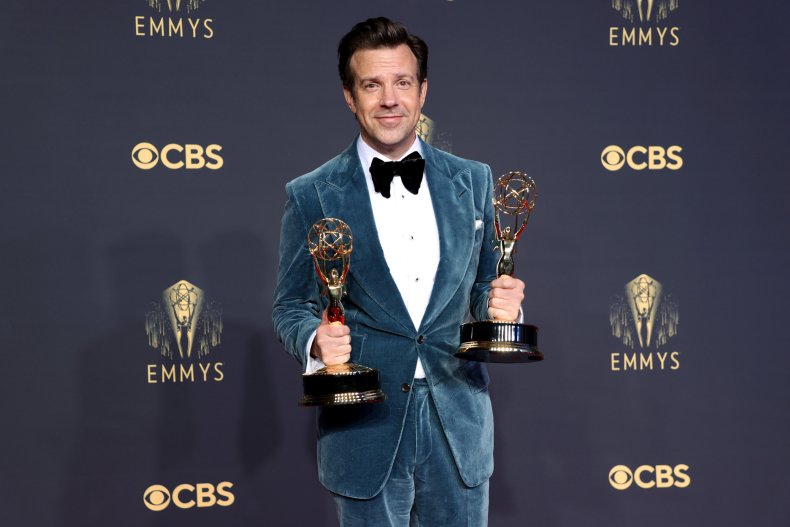 Hazell has also appeared in Ted Lasso as a woman named Bex and the character Keeley Jones is even thought to have been named after her.
Their relationship is rumored to have become romantic following his split with ex-fiancée Wilde, 37, at the end of 2020.
In February, a source told E News: "They are seeing each other," but explained their relationship was casual, adding: "He's enjoying spending time with her, but it's casual for now. They have known each other for a while and have always been friendly.
"It's been nice for him while he's in London to have someone to spend time with. He's not looking for anything serious."
In June, they were photographed walking arm in arm through New York City, but a month later their romance had reportedly fizzled out.
A source told E News in July that they were "no longer romantic" and added that the relationship was never serious.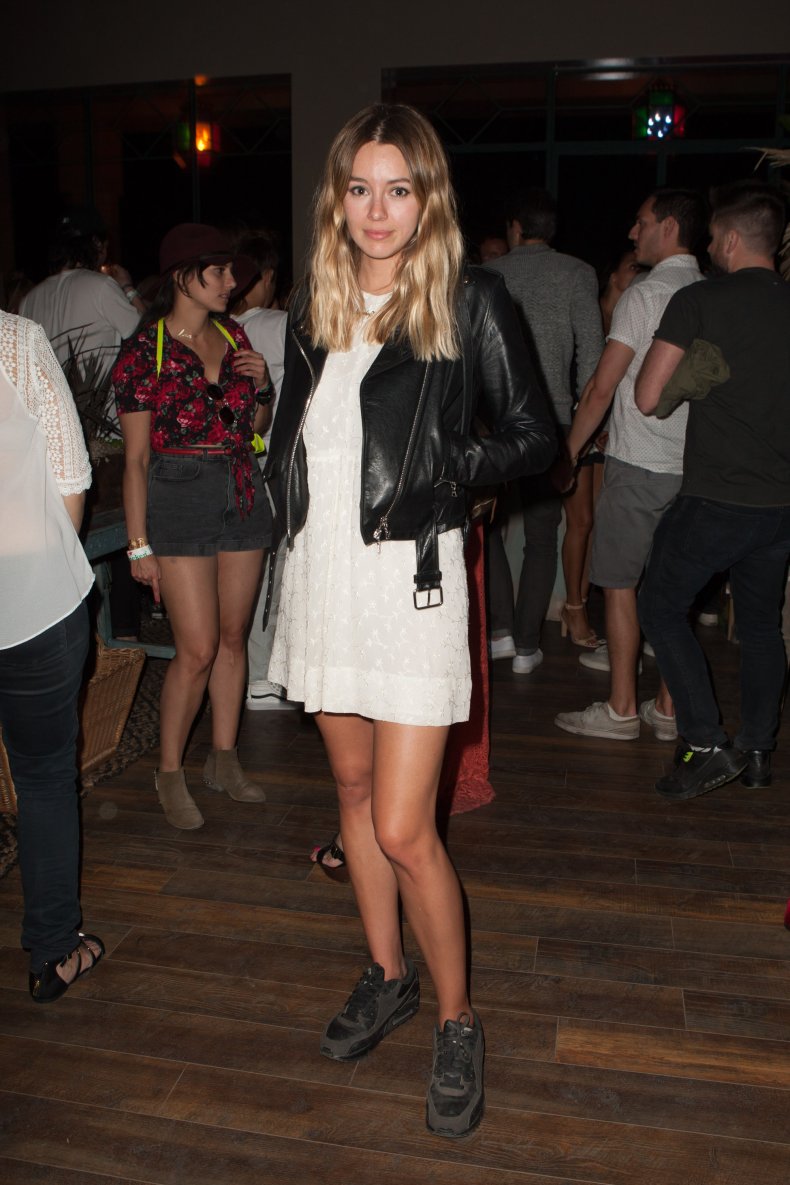 They were photographed together again earlier this month, this time out for a hike in Los Angeles, though an insider told Page Six that the pair were just friends.
"They have been friends for seven to eight years," they said.
Why Did Jason Sudeikis and Olivia Wilde Break Up?
Sudeikis and Wilde had been together for nine years and share two children together, Otis and Daisy.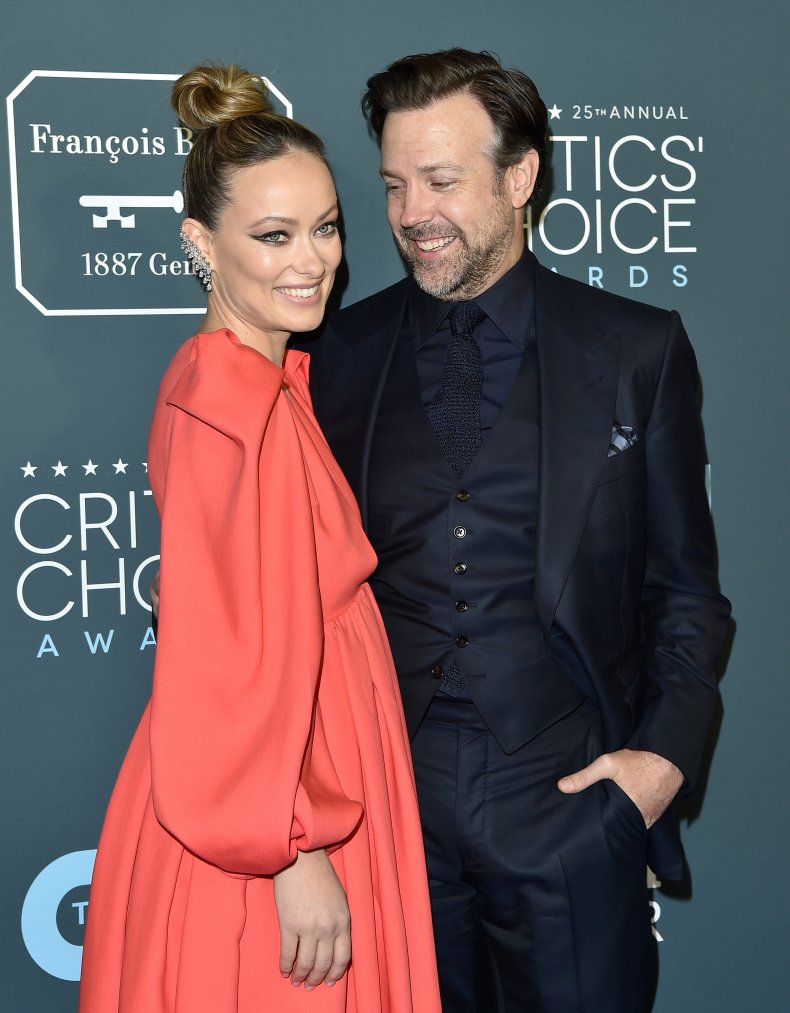 They split in November 2020 and in January 2021, Wilde was linked to Harry Styles after they were spotted holding hands as they attended a friend's wedding.
Referring to their breakup, Sudeikis told GQ: "I'll have a better understanding of why in a year and an even better one in two, and an even greater one in five, and it'll go from being, you know, a book of my life to becoming a chapter to a paragraph to a line to a word to a doodle.
"That's an experience that you either learn from or make excuses about. You take some responsibility for it, hold yourself accountable for what you do, but then also endeavor to learn something beyond the obvious from it."
Director and actor Wilde cast Styles, 27, in her upcoming movie Don't Worry Darling in September 2020.
In an interview with Vogue, Wilde revealed she and the movie's costume designer Ariane Phillips "did a little victory dance" once he was confirmed as the star.
"To me, he's very modern, and I hope that this brand of confidence as a male that Harry has—truly devoid of any traces of toxic masculinity—is indicative of his generation and therefore the future of the world," she said via People.
"I think he is in many ways championing that, spearheading that. It's pretty powerful and kind of extraordinary to see someone in his position redefining what it can mean to be a man with confidence."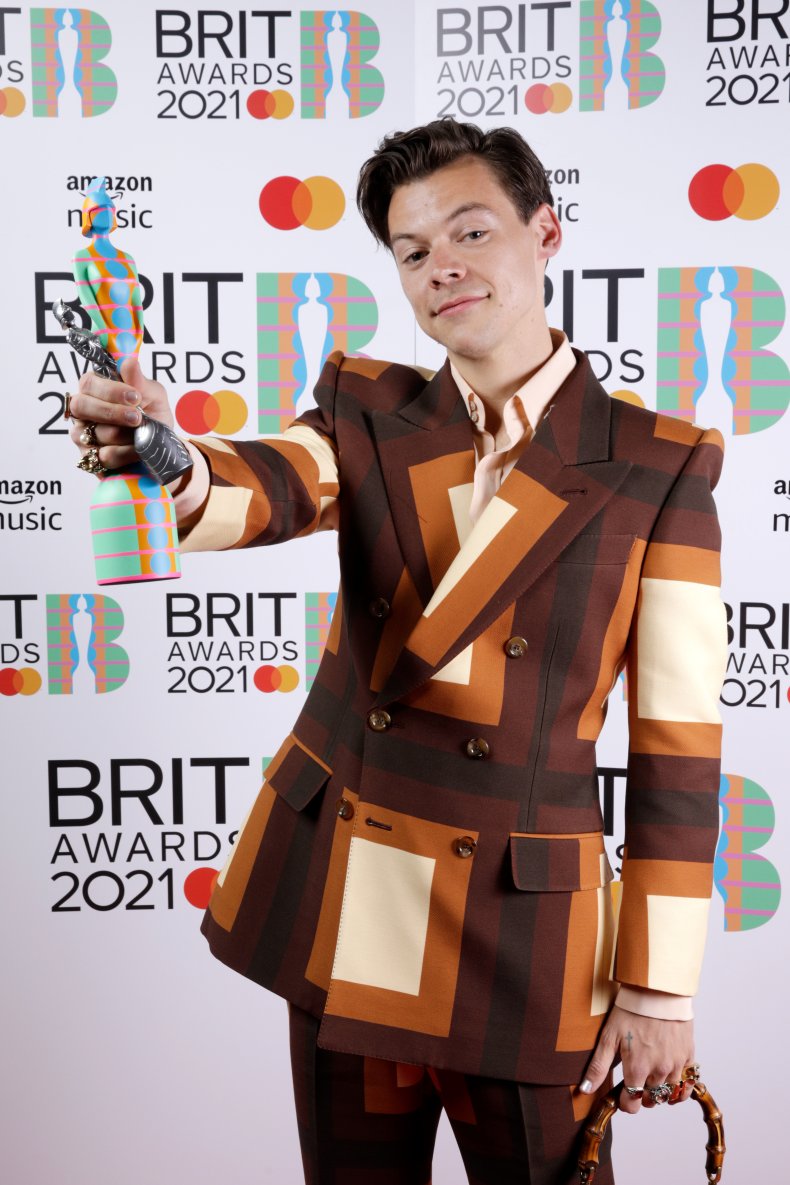 In April, Entertainment Tonight reported that Wilde and Styles had been spotted spending time together in London with a source adding: "Now they're able to unwind, relax, and really enjoy some one-on-one time."
Pictures obtained by Page Six in July showed the couple kissing and dancing on a yacht in Italy.
Who Else Has Jason Sudeikis Dated?
Prior to his relationship with Wilde, Sudeikis was married to 30 Rock writer and producer Kay Cannon for four years, before separating in 2008.
He was linked to Mad Men star January Jones in July 2010, though they subsequently split in January 2011.
A source told People at the time: "They've been on and off for a few months and then the long distance kind of ended it.
"But they could get back together. It was just hard to stay together with the distance."
While Mad Men was filmed in Los Angeles, Sudeikis was still starring in New York-based SNL.
Jones welcomed a son, Xander Dane Jones in September 2011, but has never revealed the identity of his father.