Meet A. Jay Chapman, "Father of the Lethal Injection"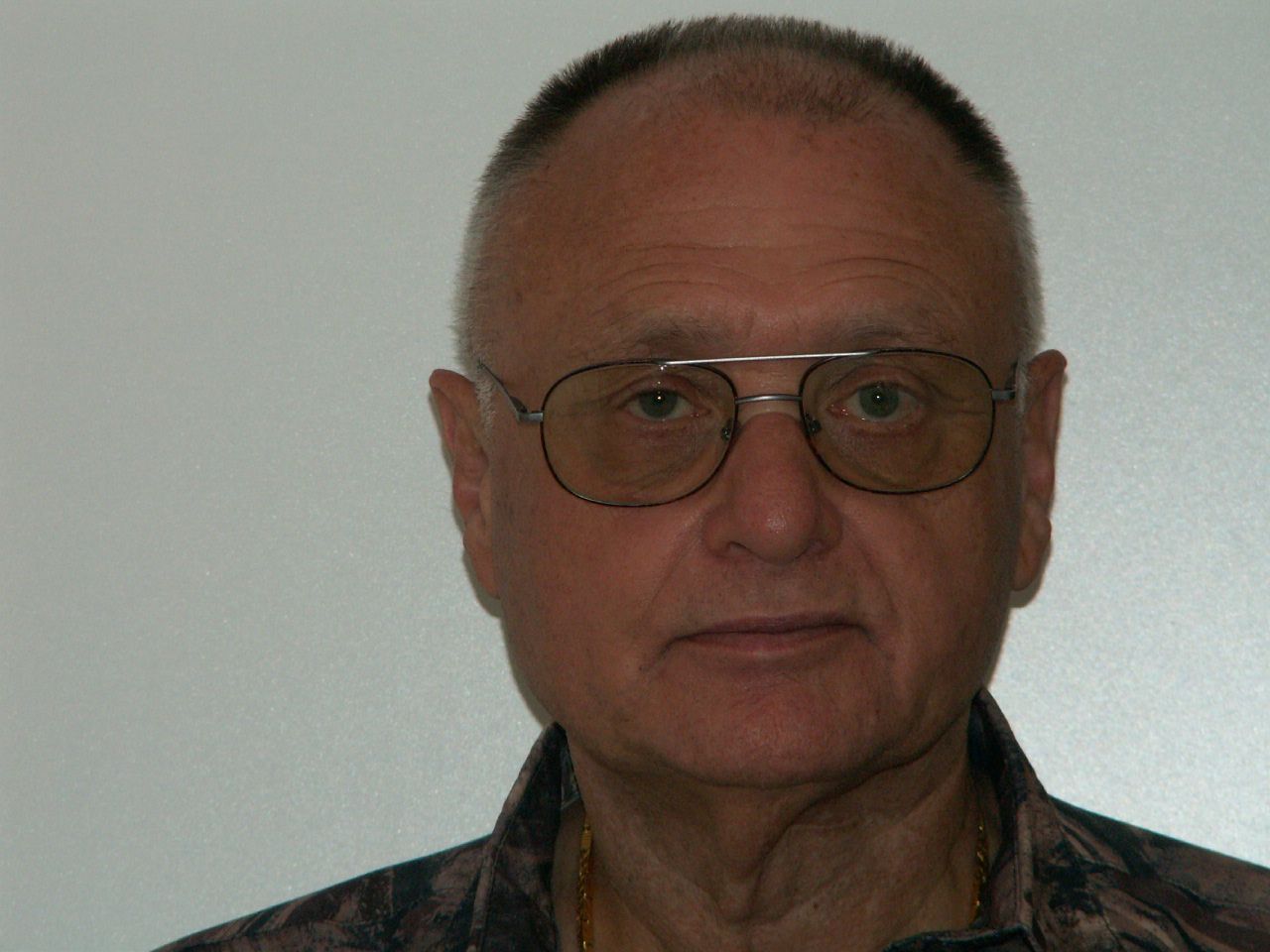 Updated | On a chilly, overcast night in June 2014, police in Half Moon Bay, California, responded to a call about an 18-year-old who suffered from mental illness and was refusing to take her medication, her brother told the dispatcher. A police officer arrived on the scene to find the teenager clenching a knife. Within half a minute of arriving, the deputy fired his gun and killed Yanira Serrano-Garcia.
The following week, as activists protested the use of force against someone who they said had special needs, a lawyer representing Serrano-Garcia's family sent her body to Dr. A. Jay Chapman, a mostly retired forensic pathologist. While Chapman was tasked with helping to recreate the shooting that led to the teen's death in this case, he's also considered largely responsible for another 1,277 deaths, according to figures by the Death Penalty Information Center, a nonprofit that tracks issues related to capital punishment. (He denies this.) That's because the pathologist devised the first form of lethal injection, which since 1977 has informed the way prisons across the country execute death row inmates, including recently in Arkansas.
Related: Arkansas executions: The inmates' last meals
Chapman is widely called the "father of the lethal injection." In the late 1970s, when Chapman was Oklahoma's medical examiner, a state legislator named Bill Wiseman asked him to help come up with a more humane way to kill prisoners than methods such as hanging and the electric chair. At the time, the Supreme Court had just reinstated the death penalty after a yearslong ban, and murderer Gary Gilmore had faced a firing squad in Utah.
"I got a call from one of the legislators, who was William Wiseman," says Chapman, 78, who works out of his home, a single-level house set back from a tree-lined street in Santa Rosa, California, when he's not at the morgue. "He asked me if we had any ideas about how executions should be carried out."
Chapman initially felt he wasn't qualified. "[My] first response was that [I] was an expert in dead bodies but not an expert in getting them that way," he once recalled to Deborah Denno, a professor at the Fordham University School of Law who interviewed him for a 2007 Fordham Law Review paper. He also worried that getting involved with the issue could have a negative impact on his medical career. But he says he had spoken with colleagues in Oklahoma about the Gilmore case and the way he died. "We treated animals more humanely than we did people," he remembers thinking. "So from that idea was the idea of execution by some pharmaceutical agent."
To create the formula, he says, he proposed a "method that was used commonly every day around the world in inducing anesthesia for surgical procedures. So all it entailed was just carrying that to the extreme by using toxic amounts of the drugs involved." He and Wiseman drafted the language quickly on a notepad, according to Denno.
In May 1977, the Oklahoma Legislature passed a bill based on Chapman and Wiseman's proposal. The Chapman Protocol—or the Oklahoma Protocol, as it became known—involved three ingredients: sodium thiopental, an anesthetic ("That's the drug that would make an inmate unconscious," Denno says); pancuronium bromide, a muscle relaxant ("It literally paralyzes the inmate," says Denno, who recalls Chapman telling her it was used for the benefit of "the people watching the execution…so the inmate doesn't jerk around or show signs of looking alive when he's actually dying"); and potassium chloride, which causes cardiac arrest. (Chapman initially recommended only the first two ingredients; in 1981, he recommended that the third ingredient also be used.)
States began adopting protocols similar to Oklahoma's. Convicted murderer Charlie Brooks Jr. was the first person executed by Chapman's lethal injection method, in Texas in 1982. He died on a white-sheeted gurney mattress after praying and telling his girlfriend, who was in the execution room, that he loved her, according to reports.
Lethal injections then went into increasingly widespread use, accounting for 41 of the remaining 114 executions in the 1980s, 396 of the 478 executions in the 1990s and 839 of the 854 since 2000, according to a Death Penalty Information Center database. (As of last November, 31 states had the death penalty, according to the center. Four have issued moratoria on the penalty since 2011: Colorado, Pennsylvania, Washington and Oregon.)
Chapman didn't foresee that the method he inspired would grow so popular. Nor did he want it to do so. "I didn't submit it to be written in stone," he says.
(In an initial interview, Chapman did not respond much to the assertion that in a way, one might consider him connected to more than 1,200 deaths, other than to say those people would have faced execution regardless and that he sought "to make the method more humane." But in emails after the publication of the article, he insisted that he is not responsible for those executions any more than the inventor of electricty or rope would be for others.)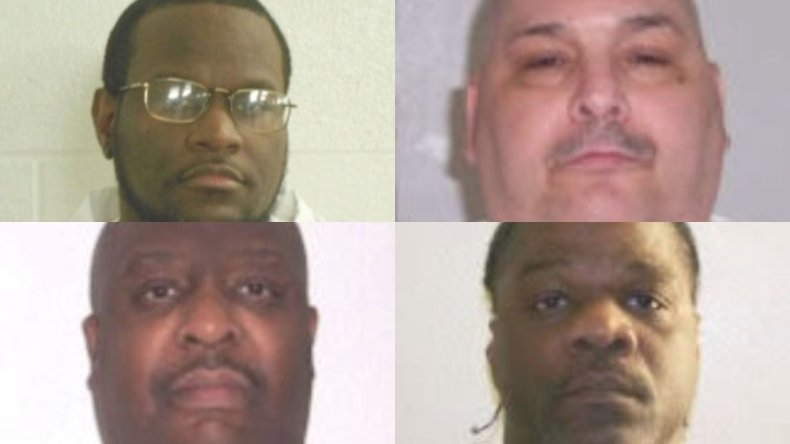 'I Wish I Had Never Heard of It'
The three-drug combination Chapman recommended was widely used until 2009, when the manufacturer of sodium thiopental stopped making the ingredient. Since then, states have improvised. Death penalty opponents have criticized the use of one substitute—midazolam—because of its association with botched executions. The state of Arkansas recently said its supply of that drug was expiring, leading to its attempt to execute eight inmates over 11 days. Starting on April 20, the state executed four inmates over eight days, and courts stayed the other planned executions.
Though prisons no longer use Chapman's exact "cocktail," Denno says credit still belongs to the pathologist. Chapman says he doesn't feel bad that he is responsible for so many deaths, repeating to Newsweek comments he has previously made: "If I hadn't done it, someone else probably would have. I was asked my opinion. I gave it."
But he does have misgivings about capital punishment in general, because of wrongful convictions. "The problem I see with the death penalty is the fact that people who are responsible for carrying out their duties sometimes don't do it in a fashion of integrity," he says.
As for botched executions, he says the blame lies with the individuals who administer the injections, a warning he first gave just days after Oklahoma passed the bill, according to a newspaper report from the time. Because of botched incidents, lawsuits have alleged that lethal injections violate the Eighth Amendment's prohibition of "cruel and unusual punishment." One alleged that states copied the Oklahoma method without medical or scientific grounds.
But courts have upheld the method. In 2015, when the Supreme Court ruled that it would not issue stays on four lethal injection executions scheduled in Oklahoma, Justice Sonia Sotomayor wrote in her dissent, "Petitioners have committed horrific crimes...but the Eighth Amendment guarantees that no one should be subjected to an execution that causes searing, unnecessary pain before death," and she condemned the Court's "failure to act."
What Chapman does regret is that of all the work he has done over his decades in medicine, history will remember him most for the lethal injection. "I wish I had never heard of it," he says, referring to the lethal injection issue. "The thing that I was there to do [in Oklahoma] was to establish a medical examiner system, which we did…. But no one remembers that. They only remember that I once gave this opinion as to how an execution could be carried out." He adds, sighing, "I wish I had never been asked for my opinion."
History almost didn't remember him for it. It wasn't until the mid-2000s, around the time that the Supreme Court was hearing a case about the lethal injection method, that Chapman's name began appearing in news reports and literature. Wiseman, the former state representative who enlisted Chapman's help, mentioned his name in a letter to The New York Times in 2004. Two years later, Chapman spoke to the Times for a front-page article about the problems with some lethal injections, and he appeared in The New York Times Magazine the following year. His name has been seen more widely in the past decade.
"He's a troubling, troubling creator of this three-drug method," says Denno, who reviewed Chapman's scribbled handwritten notes from the 1970s. (In an email after the publication of this article, Chapman took issue with this comment.) She views Chapman's nearly accidental involvement in the death penalty issue as emblematic of the failure to lock down an appropriate way of handling death row in the United States. "When we start talking about execution methods, this has been a hodgepodge, off-the-cuff effort," she says. "This is one big mess of a disaster."
Wiseman claimed to have coined the term "lethal injection," according to Denno (although, as she notes, the term appeared in a 1954 report on capital punishment). He reportedly had more regrets than Chapman does, telling a local news station in 2005 that the thought of how many people he had helped kill kept him up at night. "I made the wrong mistake," he said. "It makes me kind of sick and pretty disgusted with myself." After serving as a state representative, he went on to become an Episcopal priest. He died in 2007 when he crashed a small plane he was piloting.
Such thoughts don't keep Chapman up at night. "I haven't thought about it," he says. He now does consulting and has a contract working with the Sonoma County Sheriff's Office, doing medical examinations on people whose causes of death are unknown. He likes to garden, practice photography and travel. He recently drove cross-country to Maine and in 2016 traveled on the Trans-Siberian Railway, going from Tokyo to St. Petersburg, Russia.
His passion for traveling has also taken him to Nepal, where he spent about a decade teaching at a medical school in Kathmandu until around 2007. Now he keeps a somewhat morbid memento from those years in his living room, by the fireplace: a human skull covered in silver that he purchased at a Kathmandu market. He was told it was a real skull that had been used in religious rituals. It's a fitting home decoration for a man whose career is so tied to death.
The pathologist says he isn't convinced the skull is real. "I've never cut into it to be sure."
This article has been updated to include some of Dr. A. Jay Chapman'​s responses to the article. The headline has also been updated.
Correction: This article previously incorrectly stated, citing a 2007 paper by Deborah Denno, that Dr. A. Jay Chapman took credit for the term "lethal injection." Denno's paper says Bill Wiseman took credit for the term. This article also incorrectly stated that authorities sent the body of Yanira Serrano-Garcia to Dr. Chapman; Serrano-Garcia's family's lawyer sent the body. It also incorrectly stated that Dr. Chapman was tasked with confirming Serrano-Garcia's cause of death; He was hired to recreate the shooting.