Jay Ellis on 'Insecure' Season 2: HBO Series 'Humanizes the Black Experience'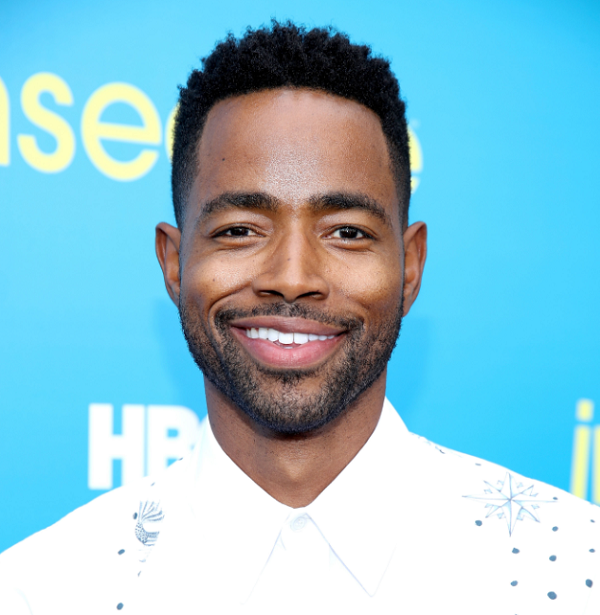 Since the creation of television, viewers have been watching men portray a variety of roles that have made the hearts of girls and guys swoon and plenty more characters that have ruffled audiences' feathers with their scandalous and sometimes morally questionable behavior.
What viewers haven't seen a lot of, though, is the everyday, college-educated, vulnerable black man struggling to figure out who he is as he approaches his 30s. They also haven't watched said black man, who had initially been considered to be a good guy, slither his way into debauchery after being cheated on by his girlfriend of five years.
Enter Jay Ellis, who is giving audiences an accurate depiction of just that as he plays the character of Lawrence on HBO's hit series Insecure, which was greenlit for a third season on Tuesday.
When Ellis' character was first introduced on the show, he was suffering a depressing phase of life many people can relate to: unemployed, unmotivated and stuck. He was living with his girlfriend Issa, played by the show's creator Issa Rae, and when he finally was able to land a job, the position was well below his qualifications as a Best Buy sales guy. To make matters worse, the love of his life went and slept with another man just as he was contemplating taking their relationship to the next level.
The fallout from it all, which had fans' jaws on the floor during the season one finale, resulted in Lawrence spiraling down a not-so-nice-boy hill and finding solace in a replacement girl, Tasha (Domonique Perry) the bank teller.
As the series reaches the mid-point of season two, Lawrence has continued to blossom from a meek and slightly innocent guy to a more stable and self-absorbed career man. However, Ellis says his character is still every bit of confused and unsure of where he's headed and what he wants, though, just like most young adults nearing their 30s tend to be.
In a recent interview with Newsweek, the actor opened up about his character's development and shared his joy for being the person who was not only able to finally give a legion of brown boys some realistic representation on TV but also play a character who faces many of the same challenges that people of every color have experienced.
Check out Ellis' full interview below:
Did you think the show and your character, in particular, would stir up such a reaction from audiences?
It's so cool to have such a strong emotional reaction to a show. Game of Thrones is really the only other show that I can think of off the top of my head where people are screaming at the TV, jumping up and down and steadily talking about it. So it's pretty amazing to be a part of something like that.
Lawrence is kind of like a good guy. It's hard not to like him, but I feel like we're starting to see his true colors and what he's capable of ever since he first had sex with Tasha in the season one finale.
There's obviously so much passion and pain and anger and confusion that leads him to a moment like that, but I think that moment in the season one finale is him reclaiming his manhood, reclaiming what was lost. He put himself in this position where he was left exposed, he was left vulnerable and he got crushed. He got his heart broken. He [got a job] not only for himself but for Issa, as well. Then you look up, and she's sleeping with someone else. So in some ways, I think him going into that moment of having sex with Tasha—even with how aggressive the sex is—I think it's really about him trying to prove that he's still a man and trying to reclaim what was lost.
Why does he feel like he has to reclaim his power by having sex with someone else?
I think as humans we tend to react. Sometimes it's like, "Oh well if you're not going to talk to me, I'm not going to talk to you. If you're gonna cut me off, I'm gonna cut you off." So I think it's just one those things, like, "Well she went out and did this, so I'm gonna go and do this." And I think Tasha was supportive. She was always complimenting, endearing when she would talk to him, and it didn't seem like there was a judgement or a doubt towards him or his dreams as opposed to [what Lawrence experienced with] Issa. They had that history. They had that past where sometimes it felt like maybe [Issa] wasn't as supportive. And so going to Tasha, he thought he was going to find what he was missing in Issa or at least what he hadn't had in recent times anyway before changing to be the Lawrence we're seeing him become.
I don't know why sex though. I don't know why that's a thing. I think for whatever reason that's something that guys are wired to do. I don't know. Maybe he just felt like he had to go claim a woman. I'm not really sure what it was. It could also be the fact that he initially said no to Tasha. He knew what Tasha wanted, and he also initially said no, still was respectful, still was staying faithful to his relationship. And I think maybe later he thought, "This is what I passed up, so I'm gonna go back."
Will Lawrence continue to feel like Issa's ruined their relationship?
You see where they were, where they started at. Lawrence was clearly in a dark place and he wasn't doing anything. He was frustrated and taking it out on their relationship. And then you see him take some accountability. They kind of mend the relationship, and you see them together decide to move forward. And you see them grow. You see the reason why they fell in love. You see their relationship and watch them go to the movies, and he gets the pie for her. You see all the little things between them that couples have. And yeah, the past was rough. But I think there are two things: First the cheating, and I also think there's a moment when (he) has the job interview and he tells Issa he was on the right path with his own company and she immediately shoots it down. I think those two moments stick out because she's shooting down his ambition, his aspirations. I understand her reason for doing it, but I do think it kind of rubbed him the wrong way. And then on top of that, she slept with somebody else. The cheating is definitely the straw that broke the camel's back. I don't think it's singularly that one thing.
Will we get to see more of Lawrence's interactions with his friends? We've seen Chad (Neil Brown Jr.) and we've now met some of his co-workers. What will they have to say about what's happening in his newly single life right now?
So Lawrence's world opens up quite a bit. We'll get to meet a couple of his friends. He gets good advice. He gets bad advice. He gets gassed up a little bit, and his ego gets kind of blown up. Then he gets deflated. Lawrence gets to go on a pretty amazing ride this year.
This show is about these two single black women in L.A. But I think what's interesting is that Issa's brilliant mind has done an amazing job of really opening that up—especially with Lawrence's character—and really showing how this is what it's like for a single black male in Los Angeles and how easy or difficult or confusing that journey may actually be, even though it may not be perceived as such.
What's happening with Lawrence's own company Woo-Woo?
That's another really great part of the story this year for Lawrence. With this world of Lawrence opening up so much we do get to see him at work quite a bit. And we get to see him adjust to being in this environment—the environment he's wanted to be in for so long and the field that he wanted to be in for so long. We get to see him adjusting to the culture of the office and what that means for Woo-Woo. Does that mean Woo-Woo is dead? Does it mean he can bring it back and resurrect it? Is he gonna go out and get funding and do it himself? We really get to see all of that play out, which I think is so cool. You get to see the ambition and the aspiration of Lawrence and his work life.
How much more of Tasha will we see?
Dominique Perry has a great arc this season. So we do get to see a lot more of her.
Why should people be a part of the #LawrenceHive?
Lawrence is for the people. Lawrence is for anybody who's ever been cheated on, who's ever taken a job that they hated, who's ever compromised in a relationship. Lawrence is for everyone. There's a little bit of Lawrence in every single person out. And I honestly mean that. I think that's what's so great about this show and all the characters, because we've all experienced all of these emotions and all of these things. It's humanity. It's what we have to deal with. We've all had a job that we didn't like and we were hoping to get another job. We've all had our hearts broken in some kind of way. We've all been single. We've all been lost and trying to search our way through whatever job or field that we want to get into. And that's what we get to see with Lawrence. So everybody should be team Lawrence, because you are Lawrence. Everybody is in some way. And he's just a good dude.
What three words would you use to describe the show?
Hilarious. Authentic. Groundbreaking.
What's the one takeaway that you want fans to get from this season?
We're all messy. I don't mean messy in a bad way, I mean that we're all going through a journey. And it's ok to get discouraged. It's ok to get knocked down. It's ok to not be sure, to be insecure. But that doesn't mean that you're not going to find your way. Going through that journey, going through those ups and downs is what gives us our individual character. It makes us who we are, and ultimately makes all of us persevere. And you get to see a lot of that this season with the characters on their journeys.
How is Insecure filling the void of underrepresented black culture in TV?
Insecure totally bumps that whole "black can't travel" stigma. What we're starting to see is that we're all human, and we all have these moments. Yes we are coming through the specific lens of these black people in Los Angeles, but everyone can relate to the things that they're going through. For me, nothing makes me happier than knowing that there's a young black man out somewhere who looks like me and gets to see representation of himself on television that is probably far truer than anything that has been on T.V. in the history of T.V. But it also makes me happy to know that people who don't look like me feel like, "Oh! I can understand that and relate to that." It just makes black people and the black experience human. It humanizes us and shows that we go through all the same stuff as everybody else and everybody of all races can relate to some of our experiences. It's really amazing.
What's on your summer playlist right now?
[Jay Z album] 4:44. I've never seen the black male so vulnerable on full display before. It just makes you think about how vulnerable Jay Z is on that album. And we don't see that. We're always taught that you gotta be hard, you gotta be a man all the time. And I think that's created more trouble and false relationships. It's created this hyper-masculine perception that just doesn't allow people to be people. And the 4:44 album is like great representation of like the full encompassing of Jay Z the man. In some small way I feel like Lawrence is that too. You get to see him do something savage like his sex with Tasha, but you also get to see him be vulnerable and cry and be unsure and insecure.