Who Is Jay Sekulow? Trump Defense Attorney Is a Longtime Religious Rights Lawyer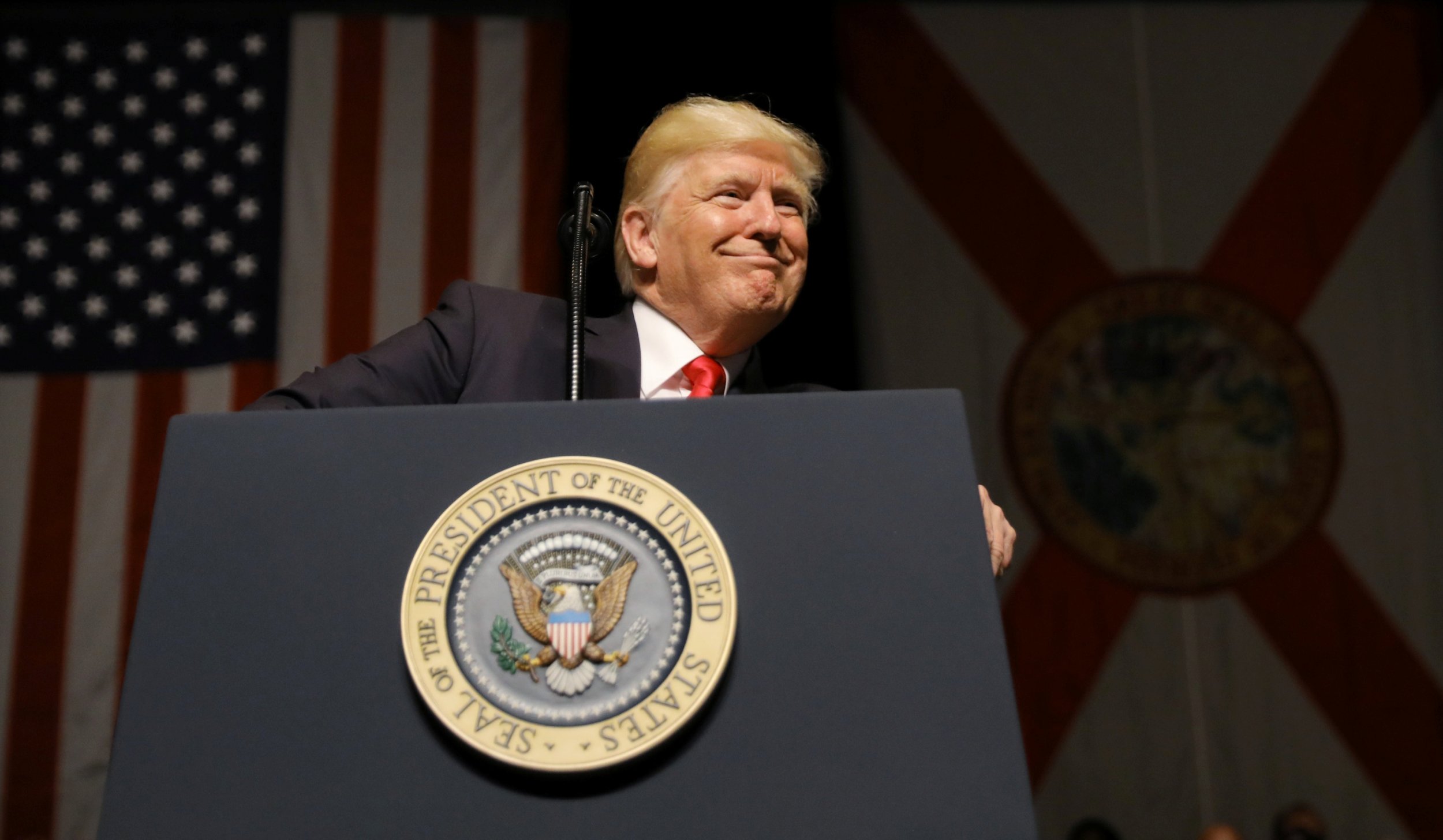 President Donald Trump can't seem to decide whether he's under investigation for obstruction of justice in connection with a larger probe into Russia's interference in the election. But there's at least one person on his team who swears he's not—and he spent the weekend trying to convince the country to believe him.
That person is Jay Sekulow, chief counsel for the American Center for Law and Justice, a 27-year-old nonprofit aimed at protecting religious and constitutional rights. A longtime legal expert who recently joined Trump's team, Sekulow appeared on several politics shows, among them Meet the Press, Face the Nation and Fox News Sunday, to defend the president after Trump tweeted that he was "being investigated for firing the FBI director by the man who told me to fire the FBI director." Trump was thought to be referencing his termination of James Comey, who was leading the Russia investigation but was let go last month, ostensibly at the recommendation of Deputy Attorney General Rod Rosenstein.
Related: Trump lawyer on defensive as he insists the president is not being investigated
"Let me be clear here," Sekulow said at one point this weekend, according to the Hill. "The president is not and has not been under investigation for obstruction."
Sekulow is one of the newest additions to the collection of attorneys defending Trump, having signed on earlier this month, CNN reported. But he has a long career in law.
On his website, Sekulow describes himself as "as one of the foremost free speech and religious liberties litigators in the United States, having argued 12 times before the U.S. Supreme Court in some of the most groundbreaking First Amendment cases of the past quarter century."
One of his first cases was Board of Airport Commissioners of Los Angeles v. Jews for Jesus, Inc., a 1987 lawsuit in which the Supreme Court unanimously agreed the Los Angeles International Airport's ban on free speech-related activities was too broad and vague to be constitutional. He also worked on a 1997 case involving "floating buffer zones" around abortion clinics and a 2000 case about a school policy allowing students to lead prayers at football games.
Sekulow also has ties to Mitt Romney's presidential campaign and to a push to forbid same-sex marriage in Africa, according to Mother Jones. A few years ago he wrote a book, Rise of ISIS: A Threat We Can't Ignore.
Just like his boss, Sekulow has a number of critics. In 2011, The Tennesseean found that two of the attorney's charities had paid out $33 million to groups at least partly owned by Sekulow family members. That story today is featured on a Human Rights Campaign webpage calling out Sekulow for his comments on homosexuality and other hot-button issues.
Meanwhile, as The Washington Post pointed out, Sekulow doesn't have much experience that relates to defending Trump in the midst of the Russia investigation. MSNBC writer Steve Benen noted that although Sekulow isn't a "fringe crackpot," "there's a sizable gap between Sekulow's decades of work on religious and social issues—he's devoted his career to undermining the wall of separation between church and state—and the task of defending a sitting president facing a growing scandal."
Only time (and TV, and Twitter) will tell how it works out.