Trump Lawyer On Defensive As He Insists The President Is Not Being Investigated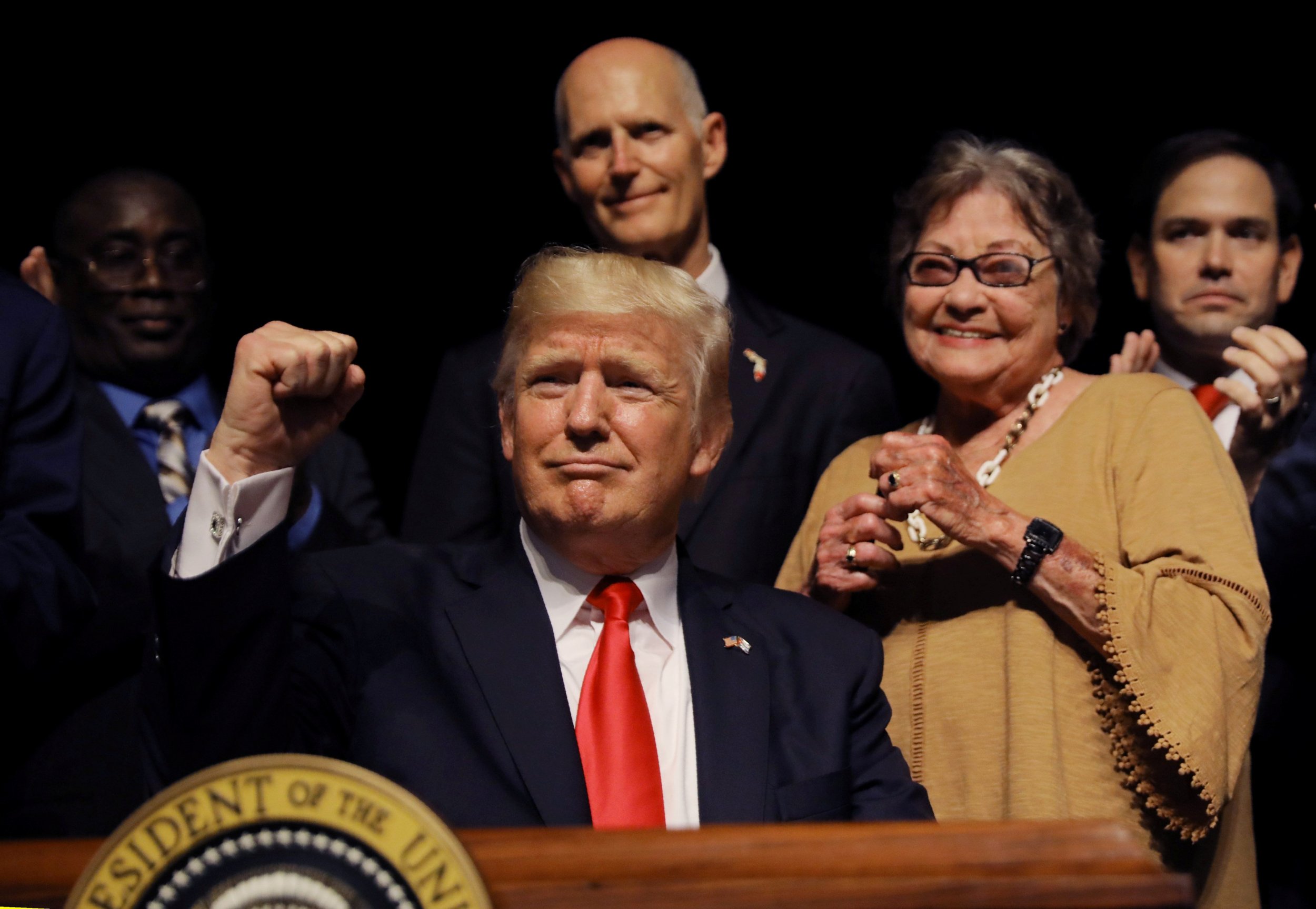 Donald Trump's lawyer took a defensive tack on Sunday as he argued with his interviewer and insisted the president was not under investigation.
Jay Sekulow, who is a member of the president's legal team, appeared flustered on Fox News Sunday over whether Trump was being investigated for obstruction of justice.
The president had tweeted about the apparent obstruction investigation, appearing to suggest he was being looked into, stating on Friday: "I am being investigated for firing the FBI director by the man who told me to fire the FBI director. Witch hunt."
However, Sekulow insisted this was not the case, telling Fox host Chris Wallace: "The tweet from the president was in response to the five anonymous sources purportedly leaking info to the Washington Post."
Sekulow added: "He's not afraid of the investigation—there is no investigation."
Special counsel Robert Mueller, who is looking into Russia's alleged involvement in the US election, is reportedly looking into whether the president attempted to obstruct justice, The Washington Post reported, with Mueller speaking with a number of intelligence officials as part of the wider probe.
And key politicians, including the leading Democrat on the Senate Judiciary Committee, Dianne Feinstein, who sits on the Senate Intelligence Committee, have suggested Trump should be investigated for obstruction after Comey alleged he was urged by Trump to drop the investigation into former national security director Michael Flynn's contacts with Russia.
Indeed, Comey himself said during his testimony to the intelligence committee that he was "sure" Mueller would be looking into whether there was an effort from Trump to obstruct justice.
But Sekulow became defensive when he pressed on the issue after he told Fox that Trump was "being investigated for taking the action that the attorney general and deputy attorney general recommending him to take."
Wallace responded: "You've now said that he is being investigated. You just said, sir, you just said that he's being investigated."
However, Sekulow then insisted this was not the case, stating: "Let me be crystal clear so you completely understand, we have not received, nor are we aware of any investigation of the president of the United States. Period."
Asked again about the investigation, which Trump himself had appeared to verify in a tweet, Sekulow added: "I do not appreciate you putting words in my mouth, when I've been crystal clear that the president is not and has not been under investigation."