Russia Investigation and Comey Testimony Cause Republicans to Turn on Each Other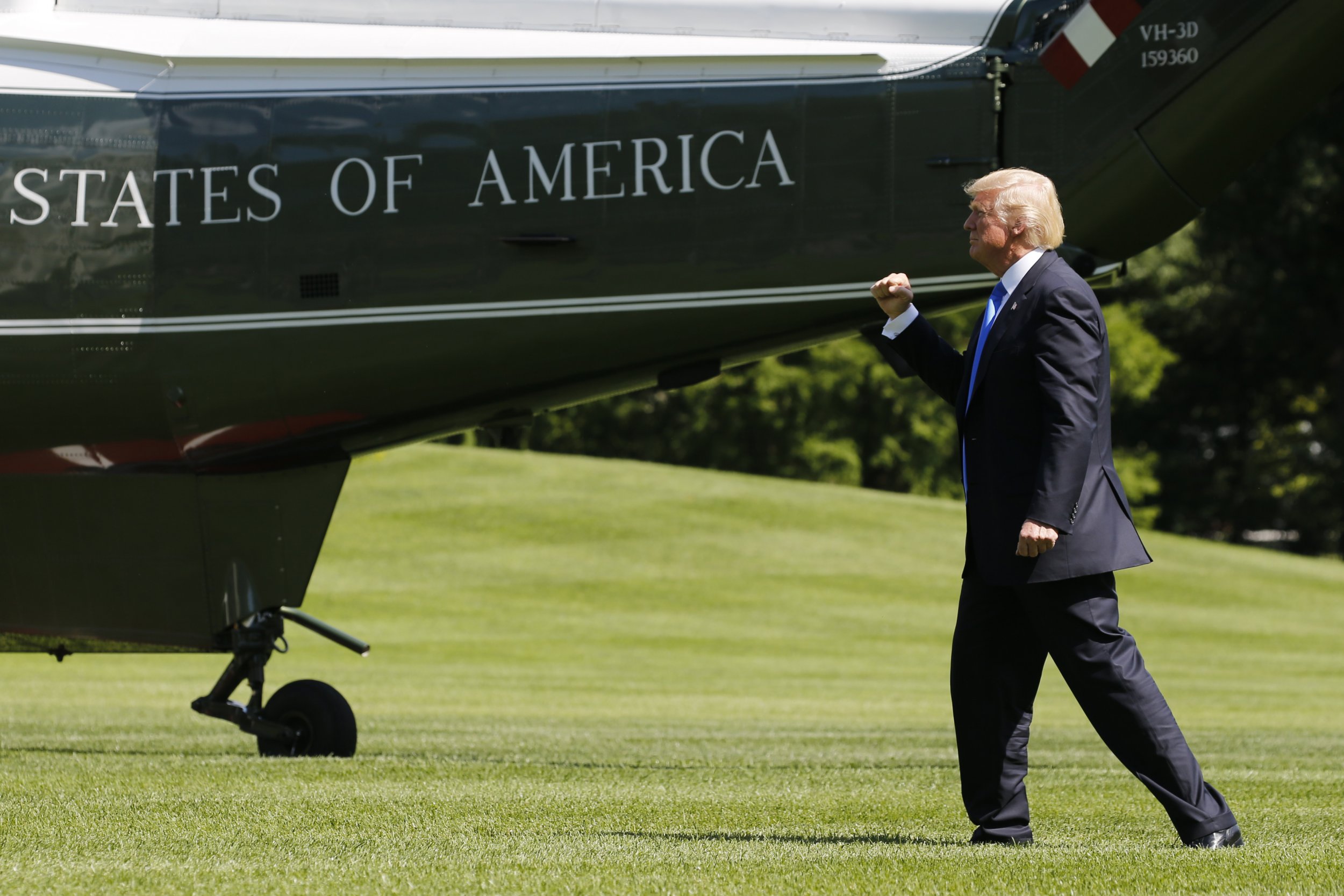 The head of the Republican party clashed with party politicians Sunday over investigations probing whether U.S. President Donald Trump's campaign colluded with Russia, along with the testimony given last week by fired FBI Director James Comey.
"I'm calling for an end to the investigations about President Trump's campaign colluding with the Russians," said Ronna McDaniel, chairwoman of the Republican National Committee (RNC), during an interview with "Fox News Sunday" host Chris Wallace.
"There's been no evidence of" collusion, McDaniel said, adding she didn't think the investigation should continue.
Her comments followed testimony by former FBI Director James Comey last Thursday regarding why he was fired on May 9 by Trump.
In March Comey testified that the bureau was probing Trump's campaign team and associates as part of a larger investigation looking into how Russia interfered with the 2016 presidential election. American intelligence agencies issued a report in January concluding the foreign power worked to help candidate Trump and hurt his rival Democratic candidate Hillary Clinton.
Read more: Trump could 'go down' because he can't stop 'inapropriately' talking, GOP Senator says
Despite what McDaniel says, finding out whether the Trump team colluded with Russia is central to the Senate Intelligence Committee's own investigation into the issue, Oklahoma Republican Senator James Lankford, who sits on the committee, said on Sunday.
"Obviously, if there was any American, including the president, who tried to interfere in the election or to try to do an obstruction of justice, that would be very important to know," Lankford said in an interview on CBS' " Face the Nation."
Lankford said the bipartisan group is "trying to get all the facts out" about Russian interference, and whether any Americans tried to assist them, as well as a series of leaks of classified information.
Lankford's Senate Intelligence Committee colleague, Maine Republican Susan Collins, agreed.
Whether or not there was "collusion, collaboration, cooperation between the Russians and members of President Trump's campaign team," she told CNN's " State of the Union," would remain the focus on their investigation.
Comey testified last Thursday that during an unusual one-on-one meeting with Trump in the Oval Office in February the president asked him to "let go" an investigation into fired National Security Adviser Michael Flynn. Flynn was sacked for misleading Vice President Mike Pence about his contacts with Russian officials the day before he met with Comey at the Oval Office.
Flynn is the subject of one strand of the FBI's investigation into whether the Trump campaign colluded with Russia.
The Republicans have also disagreed about whether or not this one-on-one meeting was improper.
Lankford called the meeting "inappropriate."
"It is awkward," he said, to "have the president of the United States sitting down with" the leader of the FBI to ask "direct questions, and for the issue to come up about the Michael Flynn investigation."
Collins agreed that the meeting — which Trump initiated — was inappropriate, but that Comey should have pushed back and said "we cannot be having discussions like this" because "the independence of the FBI is really important."
Comey's testimony has brought many legal scholars to the conclusion that Trump could be charged with obstruction of justice for efforts to quash the investigation.
Collins said she believed Comey when he testified that he felt pressured by the president to "drop" the Flynn investigation. But she said this "doesn't eliminate the possibility that there was a misinterpretation" of Trump's words.
McDaniel went a step further to say that "we don't know what happened in these conversations" and that Comey's testimony was simply his "version of events."
Ahead of Comey's testimony McDaniel created an opposition team operation made up of 60 staffers inside the RNC to defend the president, sending out thousands of tweets on social media with the hashtag #bigleaguetruth.
"I feel like the truth is not getting out there," McDaniel said. "And so, we're going to push harder, because we want to make sure that the American people are hearing a different narrative and the right set of — the right version of what's happening."
McDaniel said the investigations into Russia's interference in the election should run their course, but any investigation of collusion "needs to end."
"The American people want it to stop," she said. "This is a fishing expedition to try and run out the clock for the Democrats hoping to make gains in 2018."
Trump's Attorney General Jeff Sessions is set to testify to the Senate behind closed doors in response to Comey's testimony on Tuesday, June 13.