J.D. Vance Calls Stuart Scheller a 'Political Prisoner' After He's Sent to Military Brig
J.D. Vance, a U.S. Senate candidate from Ohio, called Stuart Scheller, a Marine who publicly criticized the U.S. evacuation from Afghanistan, a "political prisoner" after the lieutenant colonel was jailed in a military brig late last month.
Scheller was been put in pretrial confinement at Camp Lejeune in North Carolina. In a post on Linkedin, Scheller's father, Stu Scheller, wrote that his son was incarcerated on September 27, after he broke a gag order by posting on social media.
Speaking on Fox News on Saturday, Vance, a Republican, said he thinks it's "it's ridiculous and a sad commentary on this country" that "the people who presided over the disaster in Afghanistan" including President Joe Biden, General Mark Milley and U.S. Defense Secretary Lloyd Austin, "face no consequences, and a guy who's telling the truth about it is getting thrown in the brig."
"I mean look, I served in the Marine Corps for four years, it's actually kind of hard to get thrown in the brig. They don't just do it for anything, they typically give administrative punishments when people step out of line," Vance said on Watters' World.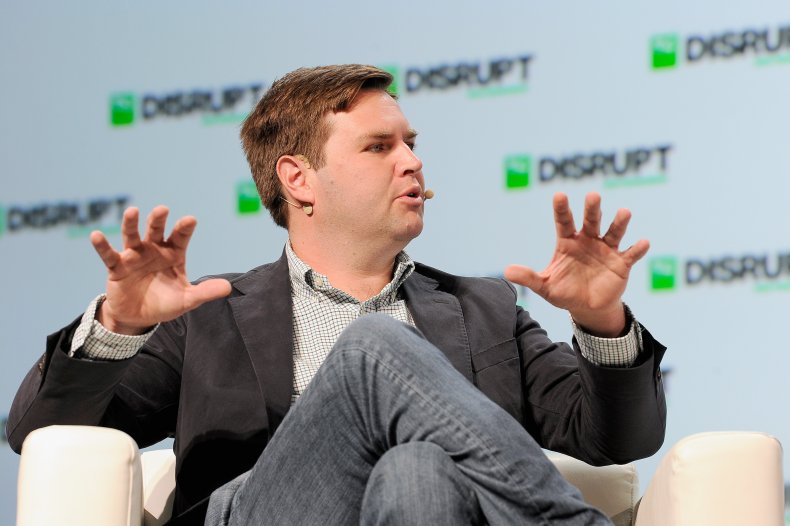 "The fact that they're throwing him in the brig, I think makes him a political prisoner. They're trying to set an example from a guy, saying 'If you speak the truth, if you actually tell the honest story about what happened in Afghanistan, we're going to come after you.' And that message is loud and clear," he added.
In August, Scheller posted a video criticizing the handling of the U.S. withdrawal from Afghanistan.
"I want to say this very strongly: I have been fighting for 17 years. I am willing to throw it all away to say to my senior leaders, 'I demand accountability,'" he said in the video.
"I'm not making this video because it's potentially an emotional time. I'm making it because I have a growing discontent and contempt for my perceived ineptitude at the foreign policy level, and I want to specifically ask some questions to some of my senior leaders," he added.
Days later, Scheller said he would resign his commission after being dismissed from command over his remarks.
The Washington Post reported Wednesday that Scheller doesn't face any charges yet. A Marine Corps spokesperson told the newspaper: "The allegations against Lt. Col. Scheller are merely accusations. He is presumed innocent until proven guilty." Scheller is accused of contempt toward officials; willfully disobeying a superior officer; failing to obey lawful orders, and committing conduct unbecoming of an officer.
Newsweek reached out to the U.S. Marine Corps for comment but did not hear back in time for publication.