J.D. Vance Faces Blowback for 'You've Been Had' Tweet on Women and Careers
J.D. Vance, author of Hillbilly Elegy and Republican Senate candidate in Ohio, received backlash Sunday for a tweet he made about women and careers.
Coming in the wake of the Supreme Court's overturning of Roe v. Wade, Vance's tweet attempted to argue against abortion, claiming that those who view motherhood as bad and time-consuming careers as good have "been had."
"If your worldview tells you that it's bad for women to become mothers but liberating for them to work 90 hours a week in a cubicle at the New York Times or Goldman Sachs, you've been had," Vance wrote in the tweet.
Among those taking issue with Vance's tweet was Rep. Alexandria Ocasio-Cortez of New York, a member of the Democratic Party's progressive wing and fervent supporter of abortion rights. In her response, she cited statistics showing that most abortion-seekers already have children and called out Vance's past comments about women.
"We cannot allow this ding-dong who doesn't seem to know the typical American seeking reproductive care is already a MOTHER, & who also thought fertility had to do with Daylight Savings become the next US Senator for Ohio," Ocasio-Cortez tweeted alongside a screenshot of Vance's original post, including a link to donate to his Senate opponent, Tim Ryan.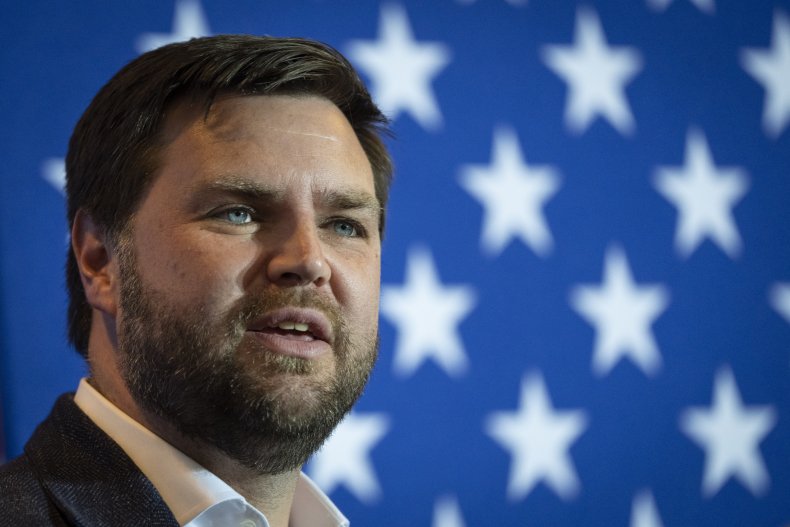 Ocasio-Cortez's latter point was referencing a much-criticized tweet Vance made in the lead-up to the 2020 general election. In it, he claimed that Daylight Savings Time somehow has an effect on fertility rates in the U.S.
"As a parent of young children and a nationalist who worries about America's low fertility I can say with confidence that daylight savings time reduces fertility by at least 10 percent," Vance wrote in November 2020.
While many were simply perplexed by the tweet's logic, some interpreted Vance's references to nationalism and birth rates to be dog-whistle language meant to convey white supremacist beliefs.
Vance's motherhood tweet was also called out by a user going by, "Quantian." In their response, they called out the tweet's seeming hypocrisy, listing the wives of prominent Republicans, including Vance's own, and noting their various high-powered careers.
"J.D. Vance's wife is an attorney," the tweet read. "Ted Cruz's wife works for Goldman Sachs. Clarence Thomas' wife is an attorney. Ron DeSantis' wife is a journalist. Greg Abbot's wife is a healthcare executive. Do as I say, not as I do.
Vance notably beat out a heated crowd of Republican candidates to secure his nomination in Ohio. While initially critical of former President Donald Trump, Vance later embraced him and his base, securing Trump's much sought-after endorsement. His victory was viewed by many as an affirmation of Trump's continued influence over GOP politics.