Front National's Jean-Marie Le Pen Issues Ultimatum To Daughter Marine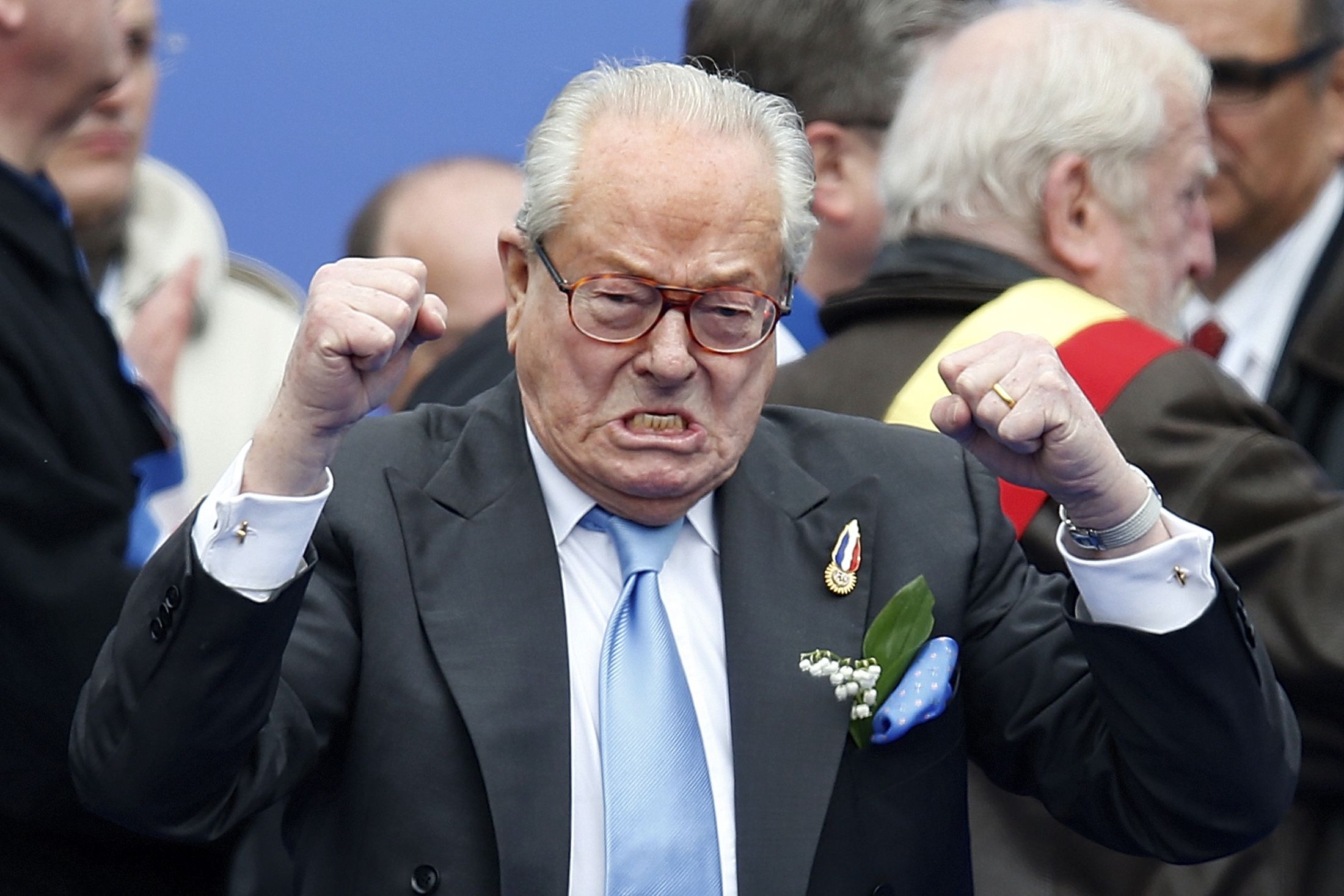 Front National (FN) founder Jean-Marie le Pen has warned his daughter Marine, who now leads the party, that he could launch a rival political group.
In a scathing open letter published Tuesday in which Jean-Marie, who was ousted from the far-right party in 2015, refers to Marine simply as "Madame la Présidente," the party founder says his expulsion prompted a split in the party, and calls on the leadership to resolve it.
"No one can deny that this extraordinary episode in the movement caused a deep malaise," he writes, "Some activists left, others have been purged, who had expressed their disapproval publicly."
Jean-Marie writes that, if Marine does not take his advice on board, he will be forced to launch political action outside of the FN. "If our approach is not successful, aware of the terrible dangers that threaten our country, we do not give up, and act...reluctantly outside the National Front," he said.
He demands that the FN's central committee meet before the 2016 summer holidays to discuss his exclusion.
The intervention comes as the FN is gearing up for a run at the presidency in 2017. Some recent polls have placed Marine ahead of current Socialist President Francois Hollande and potential center-right candidates Nicolas Sarkozy and Alain Juppe in that race. If other far-right candidates stood against Marine, it could harm her chances in the tight race—a fact Jean-Marie makes reference to in the letter.
Jean-Marie, previously the FN's honorary president, was excluded from the party in August as part of a wider effort to broaden the party's appeal and distance itself from its old anti-Semitic reputation. Jean-Marie had been suspended the previous May after repeating his view that the Holocaust was "a detail of history."