Jeff Logan's Son Didn't Realize His Dad Was Picking Him Up in a Lamborghini
Lamborghinis, being one of the world's most expensive cars, are not a common sight. But one little boy was impressed when his dad picked him up from the airport in one.
In a viral video posted March 17 to TikTok by Double Cross star Jeff Logan, the actor picks up his son at the Los Angeles Airport in a black Lamborghini. Titled "Surprising my son in a Lamborghini," the video has been viewed over 14 million times, with over 5,000 comments and 2.8 million likes.
In the brief clip, a text-to-speech voice reads the on-screen caption: "My son didn't know it was me." From there we see Logan's son waiting with his luggage. When the Lamborghini pulls up, he cracks a slight smile, but goes back to waiting for his ride. But when the door opens and his dad steps out, his jaw drops and he gives Logan a huge hug.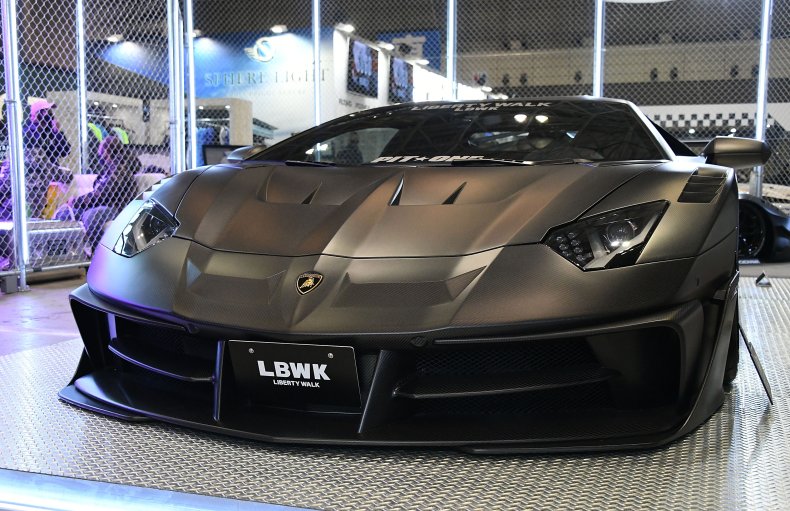 Logan's choice of wheels also garnered lots of attention on his TikTok page.
"Bruh got out of that car like he was Morpheus," @drizaay3 wrote, referring to the character Laurence Fishburne played in the first three Matrix films.
"Salute to you champ, keep inspiring him to reach for the stars," @mindsetaesthetics wrote.
"He's gonna inspire him to do incredible things, I just know it," @bagofcigarettes wrote.
"How cool he will always remember this!!" @lmartinb242 said.
And while a few people joked in the comments that it was a rental, Logan said it was his own car in the comments.
"so is car rental?? how son not know what car u have ? unless u never see u son ..hmm," @mariacamara76 asked.
"Easy: me told son Me got new car. Me son not know what car me buy. Me son surprised," Logan replied. "I'll post him him my newest car soon for all you doubters."
Logan is a fan of expensive cars. On his Instagram page, Ferraris and other fancy vehicles show up in his pictures and videos, and he calls himself a "car guy" in one caption from last year.
In addition to his starring role in Double Cross, Logan also appeared in Cardi B's music video for "Press." He's also an entrepreneur, focusing on exercise and health businesses with his No Beast Mode clothing brand, his app Logan Performance and his supplement company Become Nutrition.
In 2019, he married singer Niykee Heaton, though this week, Logan and Heaton both posted to their respective Instagram accounts that the two were divorcing. The couple has two children together.
Newsweek reached out to Logan's representatives for comment.