Jeff Sessions Fires Back at Donald Trump Minutes Before Arriving for White House Meeting
Attorney General Jeff Sessions swung out at Donald Trump after the president slammed him for recusing himself from Robert Mueller's special counsel investigation into Russian election meddling.
"Even my enemies say that Jeff Sessions should have told you that he was going to recuse himself and then you wouldn't have put him in," Trump said during an interview on Fox & Friends which aired in full on Thursday. "He took the job and then he said I'm going to recuse myself. I said, 'what kind of a man is this?'"
Trump also complained that Sessions and the Justice Department were not seriously investigating Hillary Clinton and the Democratic Party for any possible surveillance on the Trump campaign during the 2016 presidential election.
But Sessions fired back on Thursday, releasing a statement where he said: "While I am Attorney General, the actions of the Department of Justice will not be improperly influenced by political considerations. I demand the highest standards, and where they are not met, I take action. However, no nation has a more talented, more dedicated group of law enforcement investigators and prosecutors than the United States."
Sessions continued, stating that since taking the office of the attorney general he has taken "control of the Department of Justice," which is why the agency has had "unprecedented success at effectuating the President's agenda."
The statement went on to tout the Trump administration's handling of issues like promoting economic growth and securing strong borders and enforcing immigration laws. The statement did not reference the Fox & Friends interview directly, though it responded to Trump's assertion during the segment that Sessions "never took control of the Justice Department."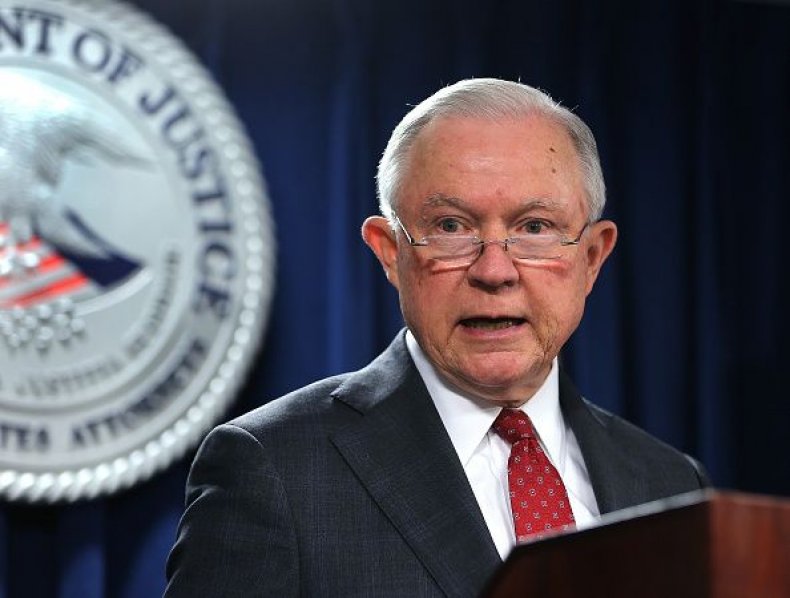 The statement came just minutes before Sessions appeared at the White House for a previously scheduled meeting. He is expected to discuss criminal sentence reform with Trump and Jared Kushner, the president's son-in-law and senior adviser.
Sessions and Trump have been on rocky terms since the attorney general recused himself from Mueller's probe last year. At the time, Sessions had said that he simply decided he should not be participating in the investigation because of his previous involvement with the Trump campaign. Trump immediately slammed the decision and said that if he knew Sessions would recuse himself he never would have hired him as attorney general.