Jeff Sessions Is Cracking Down on Opioid Manufacturers, Distributors for Role in Addiction Crisis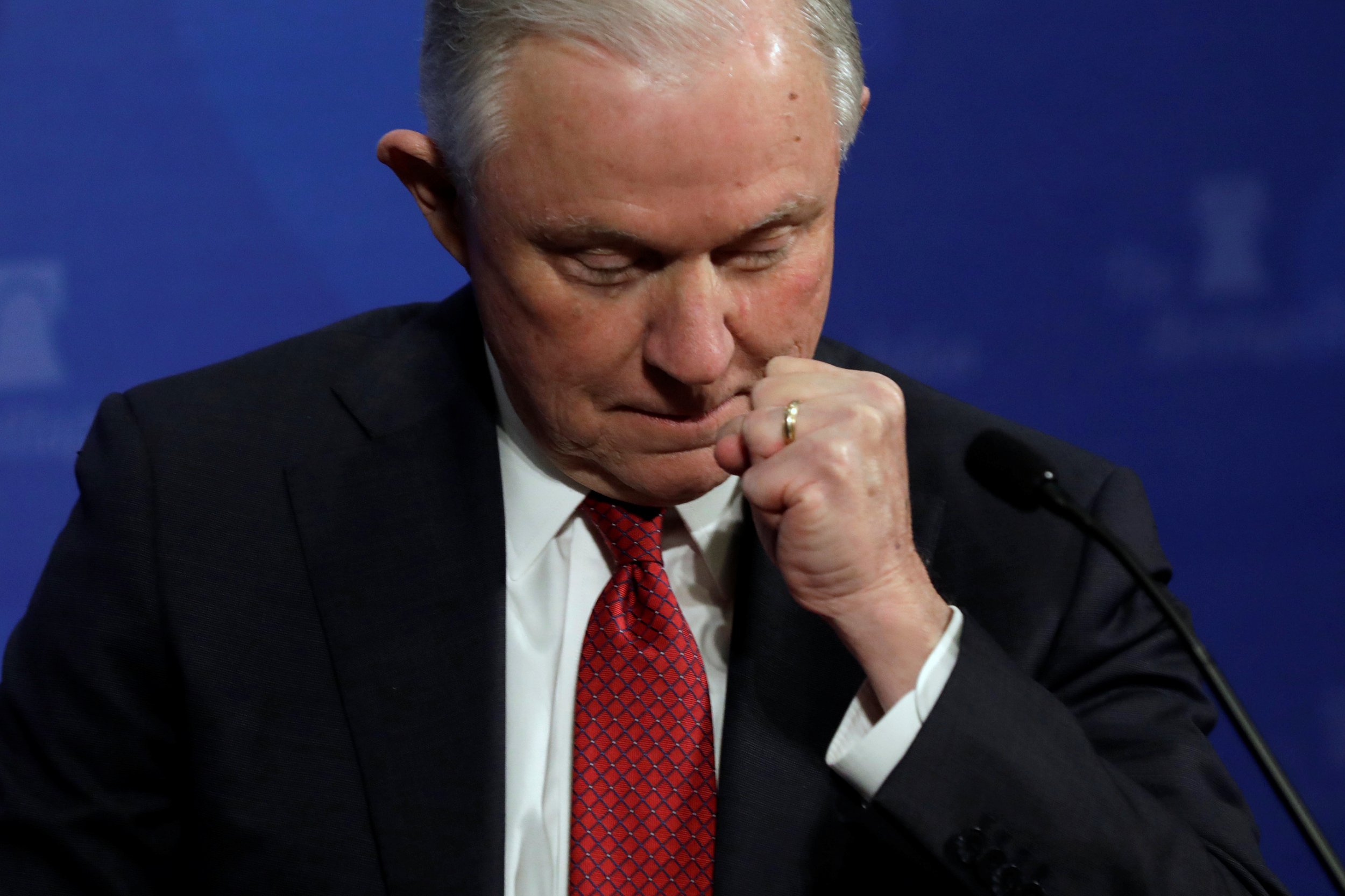 Attorney General Jeff Sessions is cracking down on pharmaceutical companies that have contributed to the nation's devastating opioid crisis.
In a press conference Tuesday afternoon, the attorney general announced that the Department of Justice would file a statement of interest in a lawsuit against "a number of opioid manufacturers and distributors for using false, deceptive, and unfair marketing of opioid drugs." He also outlined additional plans to tackle opioid addiction, one of the deadliest drug crises in United States history.
"The federal government has borne substantial costs as a result of the opioid crisis. The Medicare prescription drug program, for example, paid more than $4 billion for opioids in 2016," Sessions said.
He continued, "The hard-working taxpayers of this country deserve to be compensated by those whose illegal activity contributed to those costs. And we will go to court to ensure that the American people receive the compensation they deserve."
Sessions also announced that federal prosecutor Mary Daly will head the DOJ's anti-opioid efforts. Daly has overseen narcotics prosecution units in New York and Virginia. Additionally, Sessions' new Prescription Interdiction and Litigation Task Force will use criminal and civil penalties, and "whatever tools we have to hold people accountable," to rein in opioid manufacturers and distributors.
It's another step in a lengthy battle against the opioid crisis coming from the DOJ. In his year-long tenure, Sessions has overseen the seizure of AlphaBay—a darknet marketplace often used for the sales of illegal drugs like fentanyl—created a host of new leadership roles and enforcement teams, and implemented a data analytics program to stop over-prescribing.
Related: Opioid manufacturers paid millions to groups that lobbied for more opioid usage, Senate investigation claims
The statement follows months of increased government scrutiny on the pharmaceutical industry's role in the opioid crisis. Just weeks ago, Senator Claire McCaskill (D-Miss.) released the results of her own investigation into these roles, finding that opioid manufacturers paid millions of dollars over five years to advocacy groups that promoted more opioid use and more opioid prescription. Her investigation, which is the second in a series of reports about Big Pharma's role in the crisis, found that many of the groups may have "played a significant role" in the U.S. opioid epidemic.