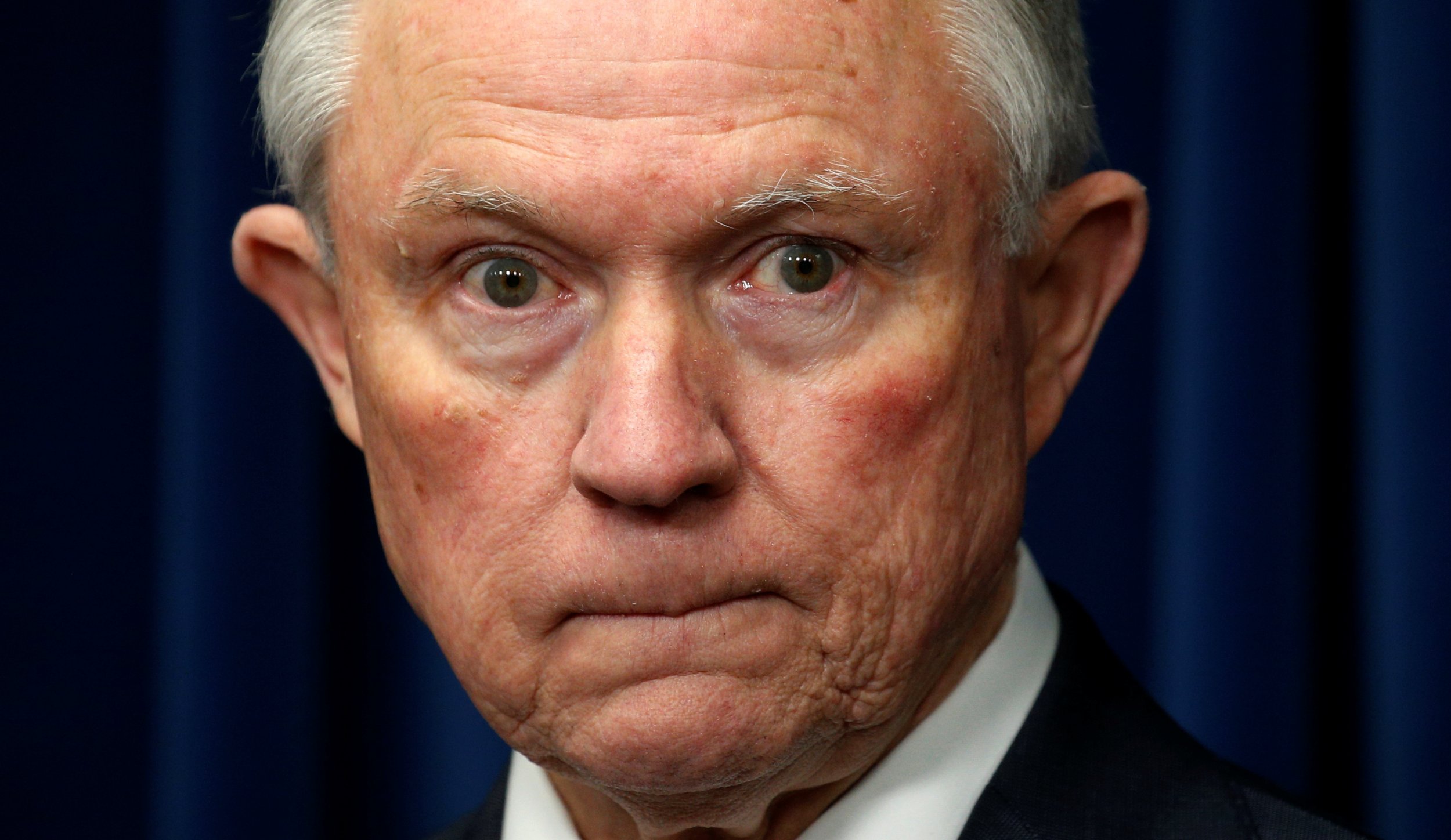 Speaking to CNN's Jake Tapper on Thursday afternoon, Senator Kamala Harris of California renewed Democratic calls for Attorney General Jeff Sessions to resign over the firing of FBI Director James Comey.
"There is good reason to believe that he was not truthful when he testified before Congress," Harris said, in reference to Sessions's confirmation hearing, during which he said under oath that he had no communications with Russian officials during the 2016 presidential campaign.
Related: Inside the Mother's Day Massacre
It was subsequently reported that Sessions met on two occasions with Russian ambassador to the U.S. Sergey Kislyak. Sessions had recused himself in March from the inquiry into improper contacts between Donald Trump's campaign and the Kremlin. Yet it was Sessions, along with deputy Rod Rosenstein, who recommended that Trump fire Comey—who was investigating the Trump-Russia ties. (Kislyak met with Trump on Wednesday, just hours after Comey was fired.)
The public nature of the Russia investigation infuriated Trump, according to a report in The Wall Street Journal:
The more James Comey showed up on television discussing the FBI's investigation into possible ties between the Trump campaign and Russia, the more the White House bristled, according to aides to President Donald Trump.
Harris, who has been an outspoken critic of Trump and is rumored to have presidential ambitions, told Tapper that Sessions's complicity in the Comey firing "calls into question his objectivity and his ability to keep his word."
Harris's Democratic colleague Ron Wyden of Oregon seconded her calls for Sessions to resign.