Jeff Sessions Recuses Himself From Russia Investigations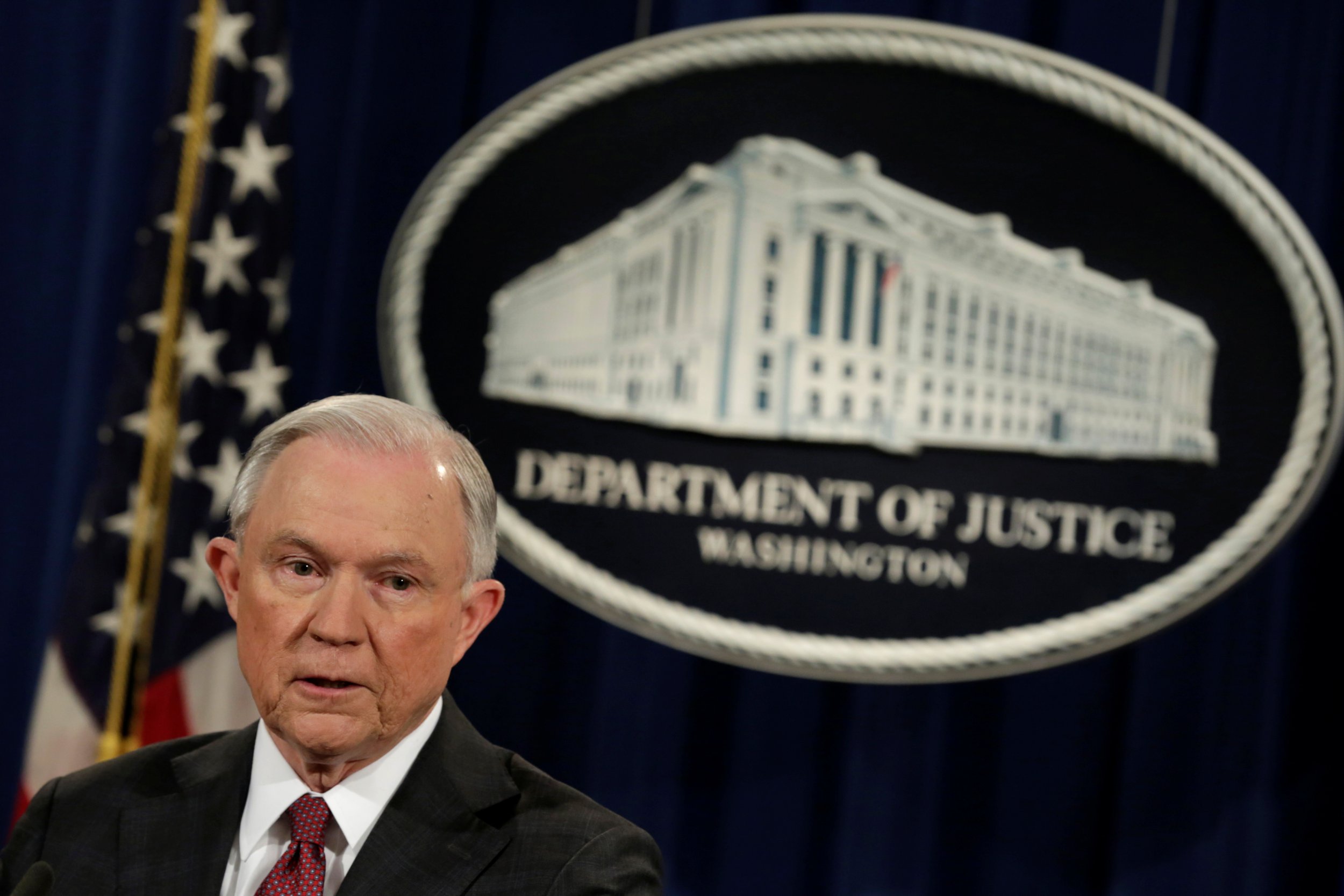 Attorney General Jeff Sessions on Thursday recused himself from any decisions related to probes of election hacking and possible contacts between the Trump team and Russian officials after enduring a day of politicians' calls to step aside.
Related: Inside Jeff Sessions's contacts with a Russian ambassador
"Let me be clear: I never had meetings with Russian operatives or Russian intermediaries about the Trump campaign," Sessions told reporters at a brief press conference from the Department of Justice. The FBI is reportedly conducting three separate investigations of Russian election hacking while the Senate Intelligence Committee evaluates possible ties between the Trump team and Russia.
Sessions, who was confirmed as attorney general less than a month ago, has been criticized for not disclosing his contacts with the Russian ambassador to the United States during his Senate confirmation hearing, under questioning by Senator Al Franken. The Washington Post on Wednesday reported that Sessions met twice with the Russian ambassador last year, around the same time that U.S. intelligence agencies were looking into Moscow's interference with the presidential election.
"My reply to the question of Senator Franken was honest and correct as I understood it at the time," Sessions said about the hearing, adding that he didn't recall any specific political discussion with the ambassador.
Sessions said his removal from any DOJ probes shouldn't be interpreted as confirmation of the existence of any investigation.
Earlier Thursday, as a growing number of Republicans called on Sessions to recuse himself from Russia probes, President Donald Trump told reporters aboard the USS Gerald Ford in Virginia that he has "total" confidence in his attorney general.
Democratic lawmakers have called on Sessions to resign, with House Democratic leader Nancy Pelosi saying the attorney general lied under oath when he said he had no contacts with the Russians.