Jeffrey Epstein Conspiracy: Bernie Sanders Supporters Say Murder, Elizabeth Warren Fans Say Suicide in New Poll
A new survey out by Emerson Polling found that Democratic voters had contrasting views on whether convicted sex offender Jeffrey Epstein was murdered or died by suicide in his New York City jail cell based on which primary candidate they backed.
Epstein, who was being held on charges of sex trafficking, was found dead after an apparent suicide on August 10. The multi-millionaire was allegedly part of a years-long underage trafficking ring that is speculated to have involved some of the nation's wealthiest and well-connected.
Epstein's associations and the suspicious circumstances of his suicide have caused some to question whether there was a conspiracy surrounding his death. Even President Donald Trump got involved, retweeting a conspiracy theorist who claimed that Bill Clinton was somehow involved in Epstein's death (both Trump and Clinton were once friends with Epstein, but there is no evidence to support that theory). "Died of SUICIDE on 24/7 SUICIDE WATCH. Yeah, right. How does that happen? Jeffrey Epstein had information on Bill Clinton and now he's dead," the president's retweet read.
This week's poll found that more voters, 34 percent, overall believe the conspiracy that Epstein was murdered in jail than those who buy the story of his suicide (33 percent). About 32 percent of voters just aren't sure. There's also a strong change when you break it down by party affiliation. Forty-six percent of Republicans believe Epstein was murdered compared to just 26 percent of Democrats.
But amongst Democrats, Bernie Sanders supporters are far more likely to believe the murder conspiracy than all others.
More than 37 percent of Democrats who say they'll vote for Sanders believe Epstein didn't commit suicide. Amongst other candidates: 19 percent of Senator Elizabeth Warren supporters believe he was murdered and 23 percent of former vice president Joe Biden supporters think so.
"This is getting into the psyche of the voter, we can ask about policy issues but this looks into what drives the belief systems of voters," Emerson University Director of Polling Spencer Kimball told Newsweek Wednesday. "You see that both Republican voters and Bernie [Sanders] voters tend to believe that Epstein was murdered, but Biden and Warren voters trust the system more, they trust authority and their candidates represent that."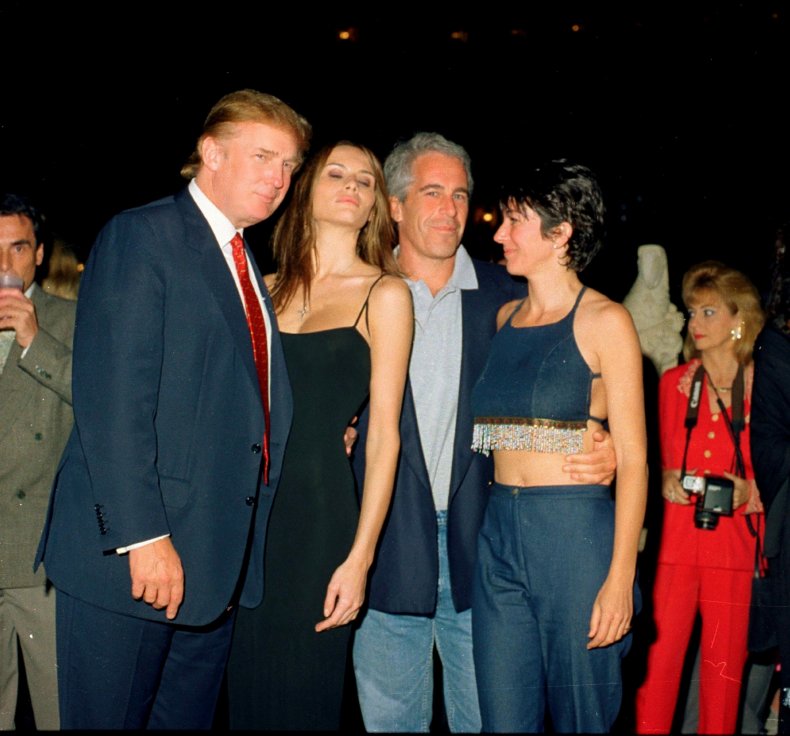 Kimball noted that Emerson did a poll in February where they found that Republicans were more likely than Democrats to believe in UFOs, and so they expected that the right might be more willing to accept conspiracy theories. They see the same thing with Bernie Sanders' voters.
The polling also asked about QANON, a far-right conspiracy theory that has to do with a secret "deep state" plot against President Donald Trump. About 6 percent of both Democrats and Republicans believe in the conspiracy.
"The overall awareness of QANON is higher among Democrats than Republicans, that makes sense because it's driven by a younger demographic and we saw that in the numbers. 18 to 29 year olds are really driving this thing and the younger vote tends to break Democrat," said Kimball.