Jeffrey Epstein Statue Erected at Albuquerque City Hall by Art Collective
On Wednesday morning, residents of Albuquerque, New Mexico reported seeing a statue of convicted sex offender Jeffrey Epstein in front of the old city hall. At the foot of the statue was a plaque that included a brief bio and a listing 18 court cases against Epstein.
It turned out that the statue was merely a painted mannequin installed by a group calling itself the Antlion Entertainment "Art" Collective. The statue was quickly removed by city workers. Municipal officials are reportedly investigating who erected the state, according to KOAT 7 Action News.
"Jeffrey... was an American Financier who started as a teacher and worked his way up from a low level assistant to being one of the top financial advisers in the U.S.A. He had a home in New Mexico, Zorro Ranch. He was also a rapist who died in prison," the plaque at the foot of the statue read.
An online and social media search by Newsweek found no websites or accounts connected to the aforementioned art collective.
Newsweek reached out to Albuquerque city officials for comment. This story will be updated with any response.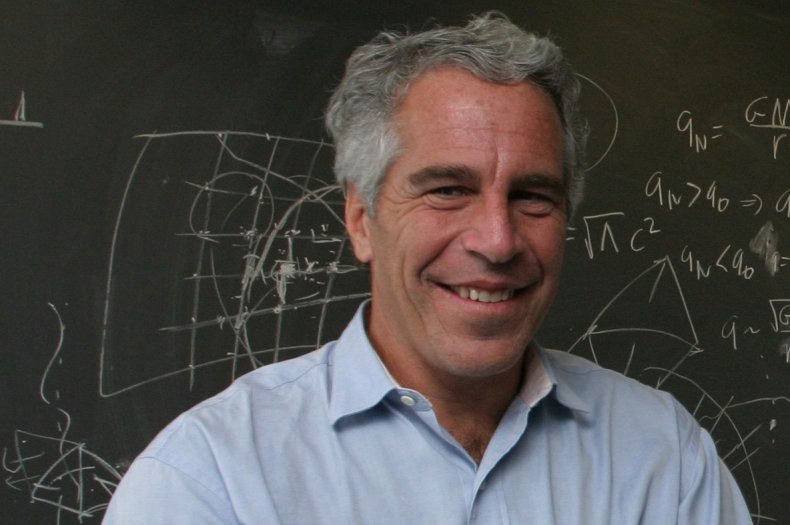 Epstein was arrested in early July 2019 for sex trafficking multiple minors in Florida and New York. He faced charges over allegations that between 1999 and 2006 he brought over 30 underage girls to have sex with him at his Palm Beach mansion. Epstein reportedly paid associates to help find new victims for his sexual crimes.
In 2008, Epstein struck a deal with federal prosecutors by pleaded guilty to two state prostitution charges. The deal gave Epstein a 13-month sentence in Palm Beach County jail, forced him to pay financial settlements to multiple victims and required he register as a sex offender. It also granted immunity to his co-conspirators.
On August 10, Epstein was found dead in his cell at Manhattan Correctional Center. As a result, he was neither tried nor convicted for his alleged crimes.
While his death was officially ruled as a suicide by hanging, his family and other conspiracy theorists believe he was murdered. The Epstein estate hired a private pathologist who said that an autopsy showed injuries consistent with "homicidal strangulation" rather than suicide. However, New York City's chief medical examiner, Dr. Barbara Sampson stands by the declaration of suicide.
"I've known Jeff for fifteen years. Terrific guy," President Donald Trump once told New York magazine in 2002. "He's a lot of fun to be with. It is even said that he likes beautiful women as much as I do, and many of them are on the younger side. No doubt about it—Jeffrey enjoys his social life."
According to court documents, Epstein was a member of Trump's Mar-a-Lago resort in South Florida. However, Epstein was later barred by Trump for allegedly sexually assaulting an underage girl at the exclusive club.