It's Not Just Jehovah's Witnesses: Before Ban, Russia Among Biggest Abusers of Religious Freedom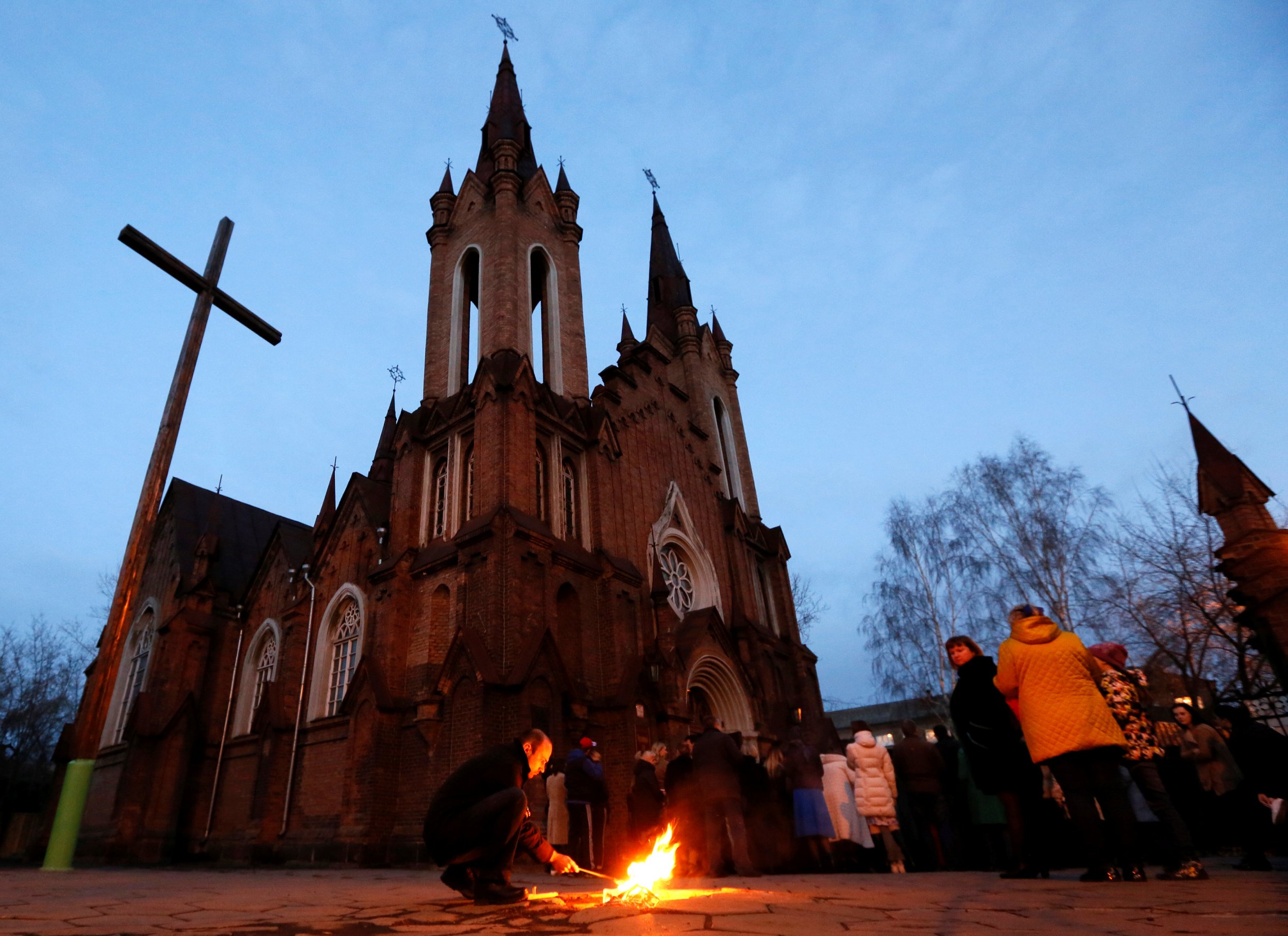 Days after imposing a complete ban on Jehovah's Witnesses operating in the country, Russia has been labeled a "country of particular concern" by the United States Commission on International Religious Freedom (USCIRF). It is the first time that Russia has been designated among the highest tier of violators of religious freedom. It joins 15 other countries, including Iran, Syria, Nigeria, Burma and China.
Related: U.S. Monitoring Western Europe Over Anti-Muslim, Anti-Jewish Discrimination
Russia's Supreme Court last week upheld a charge from the justice ministry that Jehovah's Witnesses' activity in the country violated the country's anti-extremism law. Although USCIRF says Russia's new designation was made before the confirmation of the Jehovah's Witnesses ban, the chair of the independent bipartisan commission, Thomas Reese, stressed that it was a "serious violation," which only added to its list of attacks on religious freedoms.
"Through a cynical use of an extremely flawed set of anti-extremism laws, Russia has banned for the first time in its history a centrally administered religion," Reese said in a conference call following the release of the report Wednesday. "The Russian Supreme Court ruling on the Jehovah's Witnesses just confirmed that USCIRF's CPC recommendation was appropriate, justified and timely."
He added: "The Russian government's premeditated attack demonstrated that it does not consider itself bound by internationally recognized norms or conventions."
The anti-extremism law was enacted in 2002, in the aftermath of Russia's second war in Chechnya and the 9/11 attacks in the U.S. It followed a 1997 Law on Freedom of Conscience and Religious Associations, which designated Christianity, Islam, Judaism and Buddhism as part of the country's "historical heritage" but also recognized the "special contribution" made by Russian Orthodox Christianity.
Since 1991, the percentage of the adult population identifying as Orthodox Christian exploded from around 30 percent to more than 70 percent.
Jehovah's Witnesses, having already had their religious texts banned, have been subjected to police harassment at religious services since last week's Supreme Court decision, even as they await the written ruling giving them the opportunity to appeal, a spokesman for the group told Newsweek Tuesday.
But Reese was keen to point out that Russia's persecution of Jehovah's Witnesses was far from its only violation. The report delivers particular criticism over the government's treatment of Tatars, an indigenous Muslim ethnic group residing in Crimea, which Russia annexed in 2014. Last month, human rights activists accused Russian authorities of abducting Tatars who opposed the annexation of what was a semi-autonomous Ukrainian territory.
"Russia represents a unique case among the countries in this report—it is the sole state to have not only continually intensified its repression of religious freedom since USCIRF commenced monitoring it, but also to have expanded its repressive policies to the territory of a neighboring state, by means of military invasion and occupation," the report read.
The commission is charged with making recommendations to the president, Congress and the secretary of state. The Department of State also publishes its own religious freedom report but did not include Russia on its list of "countries of particular concern" last year. Reese is urging that to be changed.
"Vladimir Putin and the Russia government have shown themselves to be some of the worst and most serious violators of religious freedom in the world," he said. "The U.S. needs to recognize this fact and send a clear message to Russia that we will not tolerate its continued campaign of attack and intimidation against the freedom of religion and belief."
In an emailed response to Newsweek, a State Department official declined to comment on Russia's designation in its upcoming report but added: "The United States is extremely concerned by the Russian government's actions targeting and repressing members of religious minorities, including Jehovah's Witnesses, under the pretense of combating extremism."