New Law Could Open Floodgates on Decades of Child Sexual Abuse Within Jehovah's Witnesses
It can take years, even decades, for victims of child sexual abuse to gather the strength to go to authorities. By then, the statute of limitations may have run out, leaving them with no legal recourse.
But a law going into effect in New York today could open the door to a deluge of new abuse lawsuits: Signed earlier this year, the Child Victims Act (CVA) temporarily lifts the statute of limitations for civil suits alleging abuse, regardless of the age of the plaintiff or how long ago the abuse allegedly occurred. While the "window" the CVA opens expires after one year, legal experts expect thousands of lawsuits to be filed in the coming months.
Two such suits are targeting the Governing Body of the Jehovah's Witnesses, the ruling council for the faith that formulates doctrine and manages worldwide operations.
In separate filings, Heather Steele and Michael Ewing both named the eight members of the Governing Body as defendants.
Steele, 48, says her first memories are of being molested by an elder, Donald Nicholson, in the mid-1970s when her family lived in New York. At age 10 she finally told her mother, who went to the elders instead of police.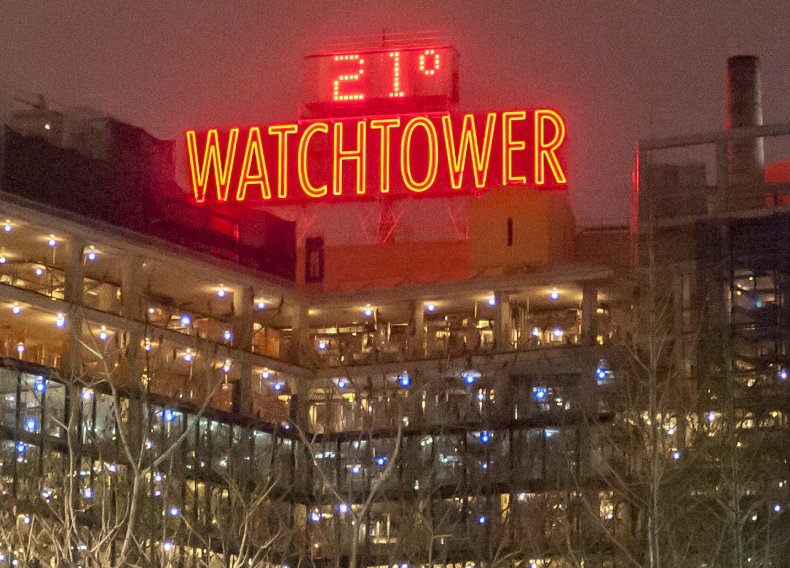 "It was basically them trying to convince us it was in our minds, that none of this stuff actually happened or that we had bad dreams," Steele told The New York Post. The elders "told us that we should pray for [Nicholson]."
Eventually Steele's parents notified secular authorities and Nicholson served three-and-a-half-years in prison. When he got out, though, he was quietly moved to another congregation, where few knew of his past.
Ewing was 14 when he was paired with a Ministerial Servant (equivalent to deacon) to work as "pioneers," going door-to-door to proselytize. Over the next four years, he says, the older man raped him repeatedly—everywhere from Virginia to New York, where his case is being filed.
At 21, Ewing reported the abuse to his father—who, like Steele's mother—went to church elders. At a religious tribunal both he and his abuser were accused of engaging in homosexual activity and disfellowshiped, a severe form of excommunication where family and community cut all ties.
"While public attention has focused on clergy abuse within the Catholic Church, a serious problem of child sexual abuse within the Jehovah's Witnesses has also emerged," attorney Irwin Zalkin, who is representing Steele and Ewing, said in a press briefing.
In a statement to Newsweek, the U.S. Branch Christian Congregation of Jehovah's Witnesses said it would not address the cases "out of respect for the judicial process and the privacy of those involved."
"[Our] stand on the subject of child abuse is very clear: we abhor child abuse in any form," it added. "Over the years, Watchtower's publications have addressed this topic with a view to equipping parents to protect their children. In addition, Watchtower's practice is to always follow the law, and we support the efforts of elders in congregations of Jehovah's Witnesses to do the same."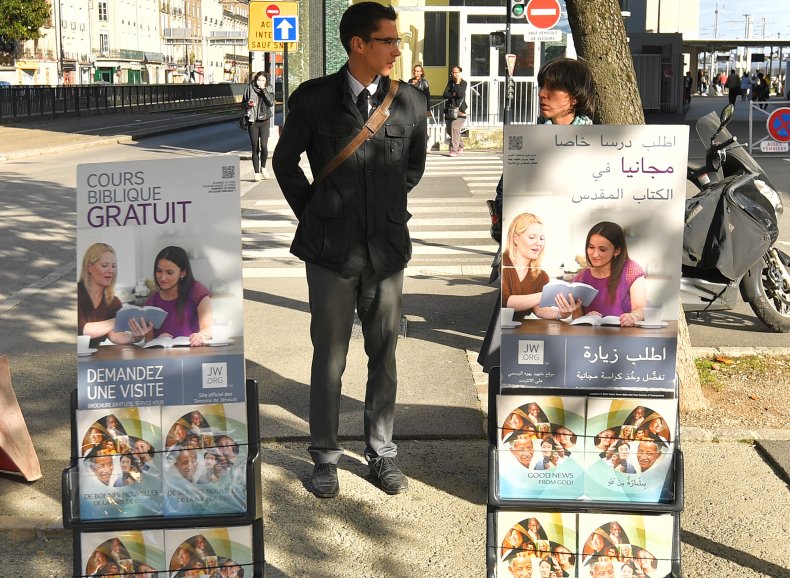 Zalkin first took on the Witnesses in 2010, when he was approached by an ex-member who had heard of his work representing victims of abuse in the Catholic Church. "He was told his perpetrator had been 'dealt with,' Zalkin tells Newsweek, "but it turned out the wasn't the case."
That was the beginning of what he calls "an odyssey" of investigating the Jehovah's Witnesses. "These guys have been flying under he radar for far too long. They've very insular—they don't interact much with the outside world and they try to keep their dirty laundry in-house, too."
He says Steele and Ewing could be the first of many cases filed against the Witnesses in New York, where the group's national headquarters are located.
His legal career has largely involved representing victims of child mistreatment and abuse. He's also helped clients sue other religious groups—including the Baptist Church, the Episcopal Church, Hasidic Jewish organizations and the Living Word Fellowship. But with the Witnesses, he says, it's "a matter of scale."
"Any organization where you have adults in a custodial role, there's a potential for abuse. But with the Jehovah's Witnesses, the scale is massive."
In the past decade he's represented 24 former or current Witnesses, plus about 10 more than settled out of court: In 2012, his client José Lopez claimed he had been molested at age 7 by a man Witness elders had recommended as a mentor—despite knowing he had been accused of abusing boys before. (Lopez settled for an undisclosed amount.)
There have been dozens of other cases filed against the Jehovah's Witnesses, each alleging the church hid or mismanaged allegations of child sexual abuse.
The Governing Body even purportedly maintains a database of suspected molesters that, Zalkin alleges, "dates back decades."
Exactly how many are named is unclear—a former elder told the BBC there were records on 23,720 alleged pedophiles—but the church has repeatedly refused court orders to turn it over to authorities.
William Bowen knows about the database. He's the founder of Silent Lambs, an organization that works to connect victims of abuse within the Jehovah's Witnesses.
"Eighty percent of the people on that database have faced no legal charges," Bowen estimates. "And they've all been convicted 'at the mouth of two witnesses,' he says, quoting Deuteronomy 19:15, the source of the church's policy on abuse: A member alleging any wrongdoing must present two witnesses to be believed.
If they can't, Bowen tells Newsweek, "the perpetrators are considered innocent."
If your claims of abuse are disbelieved, you could face being disfellowshipped, an extreme form of excommunication. "Your own parents won't speak to you—they'll put you on the street or act like you're dead," he adds. "It puts children in real danger. It makes them unable to have a voice."
Zalkin has worked with clients who were disfellowshipped as young as age 13. "They're shunned in their own homes," he says. For adults, being disfellowshipped can have its own consequences.
Many Jehovah's Witnesses work in businesses owned by church members, says Bowen. "So if you're disfellowshipped, you're gonna be fired, you're gonna be cut off from everyone you know."
Silent Lambs originally had victims communicate anonymously, he says, "because the church normally went after them, one by one."
Ex-JW Reddits are filled with stories of depression, drug and alcohol abuse and suicide attempts by people disfellowshipped by the church. An online poll in JWsurvey, a site for ex-Jehovah's Witnesses or those questioning the religion's teachings, 77 percent said they were being shunned.
Bowen, who has worked with more than 10,000 victims since founding Silent Lambs in 2001, says the danger of abuse is more pernicious among Witnesses than in the Catholic Church. "[The Catholic hierarch] just covers up for priests. This policy covers every single member of the Jehovah's Witnesses—whether it's a parent, an elder or just another congregation member."
Zalkin calls Bowen's assessment "absolutely right."
"The two-witness rule—it doesn't matter who you are, they're protecting everyone and anyone. With a biblical law that makes no sense in the modern day."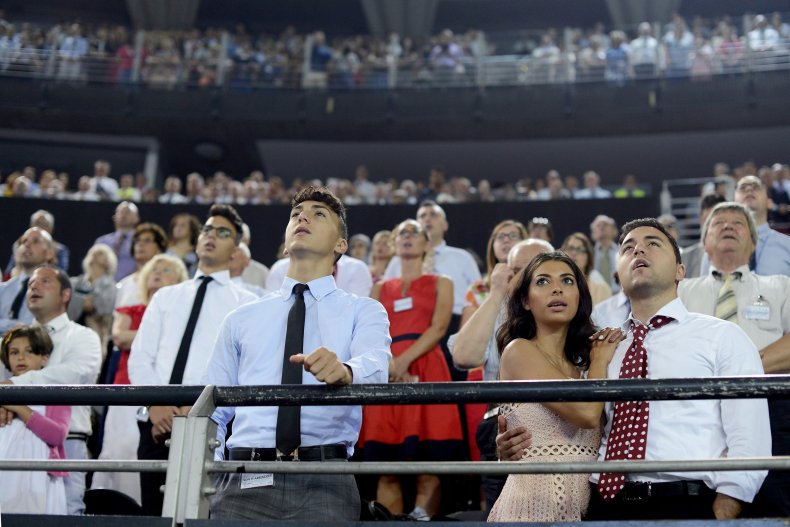 Bowen was an elder himself for 15 years before being disfellowshipped in 2000 for reporting abuse he had uncovered. But he insists Silent Lambs isn't a "vigilante group" out to get Jehovah's Witnesses. "Im not against them—I want them to be a better church," he says. "If we can just do away with this two-eyewitnesses rule and automatically report abuse to the police. But for 20 years they've refused to do it. It's beyond comprehension—just report it to the police!"
Zalkin describes The Jehovah's Witnesses internal disciplinary process as "secretive."
"They don't tell anyone else why the person is being disciplined. And if someone confesses and demonstrates—in their mind—that they're repentant, repentant, they'll get a 'private reproof,' which is like a 'slap on the wrist.'
In the past, he's filed suits against perpetrators, various congregations and the Watchtower Bible and Tract Society, the Witnesses' corporate arm. But this is the first time his firm has named the Governing Body as a defendant.
"Before, having to sue from another state, we've had trouble even getting a deposition from these guys," he says. "But given that [the Governing Body] operates from the state of New York, and control the conduct of Witnesses worldwide, we think have a good shot."
He's also encouraged by the fact that some of Ewing's abuse happened while he was staying at the Bethel (branch complex) in Wallkill, New York, in the mid-1980s.
Steele lived in New York State when her abuse occurred.
"There was an incredible amount of knowledge among elders about Heather's abuser—he admitted it," Zalkin says. "There's such a volume of evidence. There's very little question of responsibility on the part of the Governing Body."
Zalkin has been able to get the Watchtower to provide documents from the database but says most of the vital information has been redacted. "They're virtually useless—there's no names of elders, or perpetrators. Or explanation of what happened to the perpetrators."
"The Jehovah's Witnesses will tell you this is about their First Amendment rights," he adds. "But it's really about conduct. And when your conduct results in harm to children it's not a First Amendment issue. It's criminal conduct—they're harboring criminals."
Bowen says church leaders have categorically refused to apologize for "the massive and horrendous abuse they've committed over the decades."
In the JWsurvey's poll, 90 percent of respondents believe the Jehovah's Witnesses "have a problem with child abuse." More than half said that either they or someone they knew personally had been molested.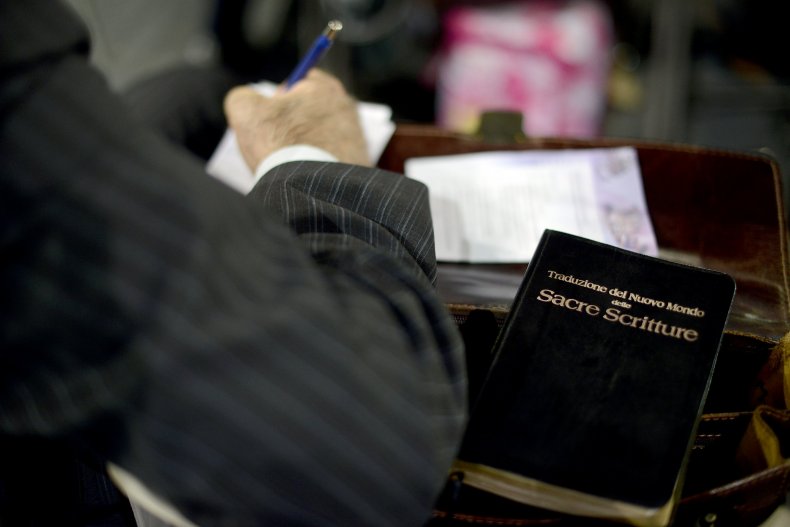 When Candace Conti was 9, she was paired for field service with a man named Jonathan Kendrick. For two years, she alleges, instead of taking her door-to-door to proselytize, Kendrick brought her home and molested her. More than 20 years later, Conti confronted her congregation's elders about the abuse. They claimed that, without two witnesses, there was nothing they could have done.
In 2015 Conti sued Kendrick, her former congregation and Watchtower. In their depositions, the elders admitted they'd known Kendrick had a history of molestation before pairing him with Conti. In 2012, a jury awarded her a record $28 million, believed to be the first time an accuser refused to take a settlement from the Witnesses. (On appeal, the damages were knocked down to less than $3 million.)
In September 2018, a woman who claimed her elders in Thompson Falls, Montana, were ordered not to report her abuse won a $35 million settlement. As a child, she told them she was being molested but, instead of reporting her abuser to police, they suspended the man until he repented—a direct violation of Montana's reporting laws.
In 2016, an Australian commission found that Watchtower demonstrated a "serious failure" to protect children in that country, including refusing to report to police more than 1,000 alleged molesters it had identified over some 60 years. Governing Body member Geoffrey Jackson told the commission that "child abuse is a problem right throughout the community" and admitted, in most cases, the children are usually telling the truth.
But the church is appealing the Montana case, contending the national organization isn't liable for the actions of elders in Thompson Falls. In filings, church attorneys also claimed that Montana law exempts elders from reporting "internal ecclesiastical proceedings on a congregation member's serious sin."
Watchtower is also asking The U.S. Supreme Court to weigh in on a 2013 suit filed by a California family whose 9-year-old daughter was molested by Gilbert Simental, a Jehovah's Witness elder: The Fourth District Court of Appeal in California upheld the victim's $4 million award, and ordered the church to turn over its database of abusers.
But the Watchtower claims the documents are protected by clergy-penitent confessional privilege.
"California targeted the faith of Jehovah's Witnesses and impermissibly intruded upon matters of church governance, religious doctrine and religious practice when it ordered Watchtower to produce these intra-faith communications," read its petition to the high court.
Simental was sentenced to 45 years to life but at his 2008 sentencing, a crowd of Jehovah's Witnesses "demonstrated solidarity with Simental, appealing for a more lenient sentence," Mark O'Donnell, a lead whistleblower for victims, wrote at JWSUrvey. "[The victim] and her parents were treated as if they broke the congregation code of silence."
Bowen says the "opening of the window" the Child Victims Act provides could have massive ramifications for victims who grew up Jehovah's Witnesses. But he doesn't believe it'll change how the Governing Body operates.
"I believe they'll just keep fighting these cases," he says. "They'll just wait out [the year]. We've helped file more than 50 suits against them for the last 20 years, and the church has paid out more than $100 million. But to a religion that takes in $2 billion a year, that's just a parking ticket. They'll fight these suits to the last man and use donations to do it."
Correction: William Bowen's comments have been clarified to indicate many Jehovah's Witnesses work in businesses owned by members, not by the church itself.