Jennette McCurdy Says She Declined $300K 'Hush Money' From Nickelodeon
Jenette McCurdy's frank new memoir recalls the iCarly star's experiences working at Nickelodeon as a teen and claims that the network offered her $300,000 if she agreed to not speak about her experiences there.
The 31-year-old actress says that the offer was made after her stint in the show Sam & Cat ended in 2014.
"This feels to me like hush money," McCurdy recalled she said at the time in her book, which is set for release on August 12.
The book is titled I'm Glad My Mom Died and recounts McCurdy's life as a child star and her fraught relationship with her late mother.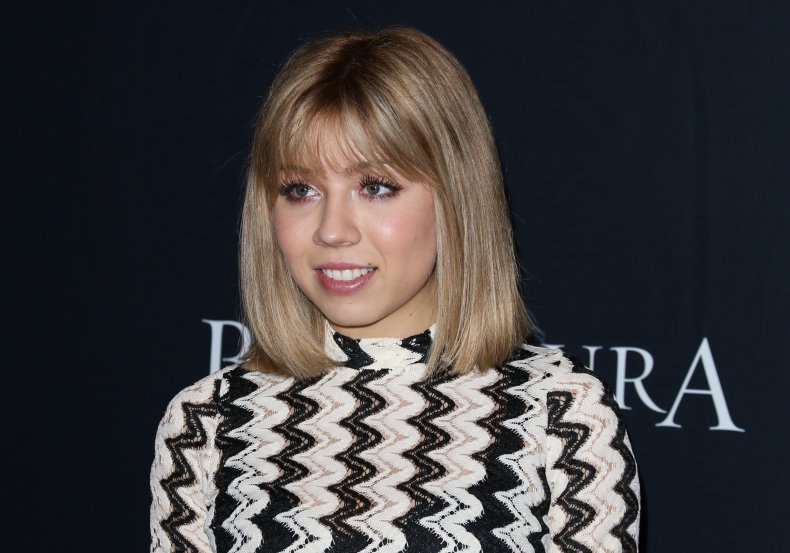 McCurdy said she rejected Nickelodeon's offer and has been vocal about her experiences there since.
In the book, she speaks of being encouraged to drink alcohol at work when she was underage and about being photographed in a bikini at a wardrobe fitting.
She refers to the person behind these acts simply as the "creator" but does not identify them.
Newsweek has contacted Nickelodeon for comment.
Speaking to The New York Times about the book and how Nickelodeon affected her life and career, she said tearfully: "My whole childhood and adolescence were very exploited. It still gives my nervous system a reaction to say it. There were cases where people had the best intentions and maybe didn't know what they were doing. And also cases where they did—they knew exactly what they were doing."
Newsweek has contacted McCurdy's representatives for further comment.
In 2017, McCurdy announced she had quit acting to pursue a career in writing and directing and she did not take part in 2021's iCarly reboot.
The former actress has previously spoken about stepping away from acting after what she has called the "psychological trauma" of being a child star.
In a since-deleted bio on her website she wrote: "I started out as a child actor…that certainly lent some psychological trauma (sound guys can be especially creepy!)"
Elsewhere in her new book, McCurdy recalls a particular moment when an uncomfortable audition prompted her to share her feelings with her mom about wanting to quit acting.
After the audition, a young McCurdy opened up to her mom on their drive home.
"She bangs on the steering wheel, accidentally hitting the horn," McCurdy wrote of her sobbing mother's reaction. "Mascara trickles down her cheeks. She's hysterical, like I was in the Hollywood Homicide audition. Her hysteria frightens me and demands to be taken care of."