Actress Jennifer Garner surprised a teacher with 10 boxes of books just in time for back-to-school season.
"The CRAZIEST thing just happened to me," exclaimed Erin Fuller-Wellman, a first-grade teacher, "I go outside to see literally 10 boxes laying on my porch. I open the first box and it's full of books. I think, "I wonder who sent these?" At the bottom, there's a note, "Here is to your best year, yet! Thank you for choosing to teach, you have the most important job in the world from @jennifer.garner." My jaw literally dropped. Every box after was from her."
Fuller-Wellman continued her Facebook post by writing that she posted her Amazon wish list on Erin Foster's website. Erin Foster is a writer, actress and entrepreneur who shared an Instagram story linking to teachers' Amazon wish lists for people to gift them school supplies for the upcoming school year.
Fuller-Wellman also shared a personal note from Garner, "Here is to your best year, yet! Thank you for choosing to teach, you have the most important job in the world."
Newsweek reached out to Garner's reps for comment.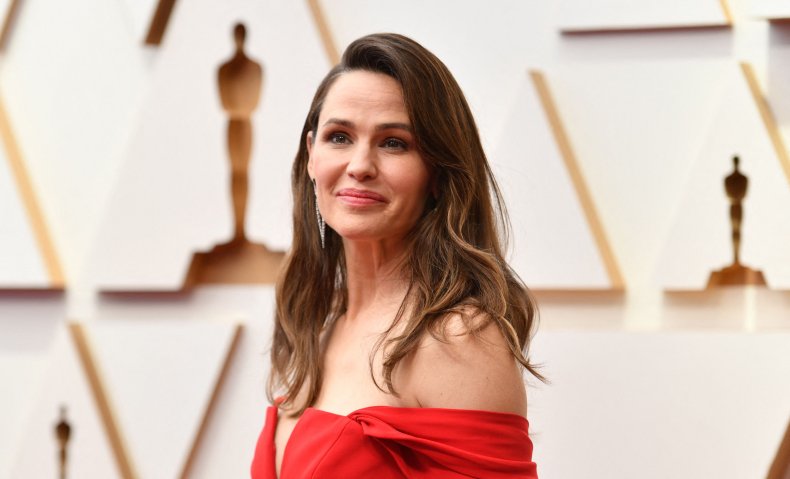 "We already knew she was our [West Virginia] angel, but WOW. She is truly one of a kind & I'm so proud to say I'm from the same state as her! I am in awe and feeling just so grateful. Thank you SO much. I truly can't believe this. My first graders are going to have the absolute best year with the help of you two, and I will make sure they know you all made it happen," she concluded her statement by adding pictures of all the books she's received and even an Instagram comment from Garner.
Garner was born in Houston, TX but moved to Charleston, West Virginia.
"My initial thought when seeing the boxes was, 'Who on Earth sent me this many items?'" Fuller-Wellman told Newsweek. "I've had my Amazon wishlist posted on my Facebook, most of summer, but we just sent out our class letters, so I thought maybe some parents had decided to purchase some items. When I saw the first note, saying it was from her, my jaw dropped and I thought I was imagining it.
"After the second box, I remembered I had posted my list on Erin Foster's 'clear the lists.' I also remembered seeing I was the only person from West Virginia who had posted mine, so that might be what stick out to Jennifer Garner, since she's from West Virginia," she continued.
Fuller-Wellman also told Newsweek her favorite part of being a teacher as well as the most challenging part.
"My favorite thing about being a teacher is the relationships I make with my students. All of their personalities are so fun and different. I love all the stories they tell me and just the funny things that happen in class. They make the hard days a little easier," she said.
"The most challenging thing, for me, would be learning how to teach post-COVID. I graduated college Spring 2020 and got a job right after, so right in the middle of the pandemic. Having to adapt to all different learning methods was a struggle, but this is my third year and I think (and hope) we will have the most normal school year we've had!"
As the back-to-school season is in full swing, parents and kids head to the stores to grab school supplies for the upcoming year. Typical supplies kids ranging from first grade to third grade need for school include No. 2 pencils, a pencil box, glue sticks, erasers, washable markers, colored pencils, crayons, plastic folders, tissues, backpacks, a lunch box, ruler, wide-ruled notebook and assorted construction paper, according to Good Housekeeping.
Newsweek has published many articles on the topic of education and teachers including helping kids cope with back-to-school stress and a parent who was slammed for branding a sixth-grade teacher "dumb" over a book assignment.